eLearners is a non-government, privately sponsored website
Why Online Education Is Perfect for Active Duty Military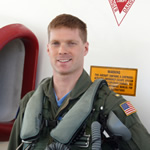 If you're a member of the Armed Forces looking to further your career but find it hard to work within the confines of a traditional college, online education is the perfect solution for you, as you can take courses when it's convenient for you. According to the 2007-2008 National Postsecondary Student Aid Study (NPSAS:08), more than 75 percent of students in the military noted that location was the primary factor in their choice of school. On the other hand, because online learning offers flexibility and convenience, as well as spousal benefits, enrolling in an online program is a great option for the higher education-minded servicemember.
The Benefits of Online Education
Flexibility
As an online student, you have the option of self-paced courses. This means that if you find yourself leaving base for a mission, you can pause your course and, upon your return, pick up right where you left off. Many online courses and programs are developed with the varied schedules of active-duty military in mind.
Enlisted personnel can typically expect to change bases every 3 years; frequent moving can make it difficult to complete a degree program. Quinnon Duke of the USMC started his undergrad work as a commuter student but found it to be a tough match with his military career. "Being in the military I'd have to take off often with little notice, and go on trips. Everything else in life had to get put on hold. But there was no flexibility at the traditional college so I could never make much progress." Having completed his B.A. in Engineering from an online institution (Grantham University), not only did Duke come to an environment that was more flexible, but the school even provided student advisors who focused on tailoring programs to best fit active-duty students.
Convenience
Having school come to you instead of the other way around will make a huge difference in your progress as a student. Whether you're away on a tour or moving to another base, the worry of whether or not a credit will transfer is no longer an issue. As an online student, you have the ability to log into your course at any time of the day or night. There's no need to try and fit your work schedule around classes; when you're ready to devote time to your studies, just log in!
Lawrence McKeough, a retired Naval officer, knows better than most about the convenience of online education. His first experience with college education came in the 1980s and consisted of a professor from the University of Maryland teaching courses right on the ship. "We didn't have the luxury of the Internet and distance learning, like they do on board ships now," he said.
When McKeough earned his Master of Public Administration online from American Military University, the process was simpler. Once the children were put to bed he would spend a few hours a night on assignments. "It [didn't] interfere with family time and everyone [was] happy," he added.
Spouse-Friendly
Education benefits apply not just to servicemembers but their spouses as well. In accordance with the Post-9/11 GI Bill, career servicemembers may share their education benefits with immediate family members. Meaning that if you have used up two years of your 36 months of benefits, your spouse or children may use the remaining year. To be eligible for transferring GI Bill credits, members of the Armed Forces must have served a minimum of six years and sign on for an additional four.
This is a private website that is not affiliated with the U.S. government, U.S. Armed Forces or Department of Veteran Affairs. U.S. government agencies have not reviewed this information. This site is not connected with any government agency. If you would like to find more information about benefits offered by the U.S. Department of Veteran Affairs, please visit the official U.S. government web site for veterans' benefits at http://www.va.gov. For more information on eLearners, visit our FAQ page or follow the About Us link found below. To contact eLearners email us at militaryinquiry@elearners.com.