Utah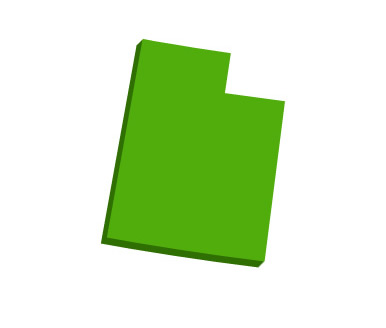 Average Starting Teacher Salary in Utah: $32,393*
Average Teacher Salary in Utah: $42,335*
Below are the basic considerations for initial teacher licensure in the state of Utah:
Bachelor degree with a state-approved teacher prep program: from a nationally-accredited (NCATE/TEAC) program
Standardized tests: Praxis II subject exams**
Transcripts of all college coursework: Yes
Institutional recommendation/verification letter from college official: Yes
Specific credit hour requirements: No
Transcript review for out-of-state or online graduates: Yes
Fingerprinting and/or criminal background check: Yes
Can an online degree lead to initial teacher licensure in Utah?: Possibly
* Average teacher salary data taken from The National Education Association's website.
** More information on Utah's required standardized tests is available here.
Before enrolling in any online degree program, Utah teacher candidates are advised to contact the Utah State Office of Education – 801.538.7740 – and/or review the office's teacher licensure page.
Utah's Official Statement:
According to Travis Rawlings, the Educator Licensing Coordinator at the Utah State Office of Education, Utah does not consider the type of instruction (online versus traditional) when reviewing an application for licensure. The Utah State Office of Education (USOE) will recognize any degree that is from a regionally accredited institution. Thus, for individuals already licensed that are completing a graduate level degree that is not intended to grant licensure, regional accreditation is sufficient.
However, for licensure purposes (teacher, admin, counselor, etc), USOE will only accept the direct licensure recommendation from an institution whose educator preparation program is accredited through NCATE or TEAC (or CAPE as it will soon be called). An individual completing an educator preparation program that is not accredited by NCATE or TEAC would need to first receive licensure in the state in which the preparation program is approved (i.e. Grand Canyon University, must complete Arizona licensure first) before they could apply for a Utah license.