About Social Sciences and Criminal Justice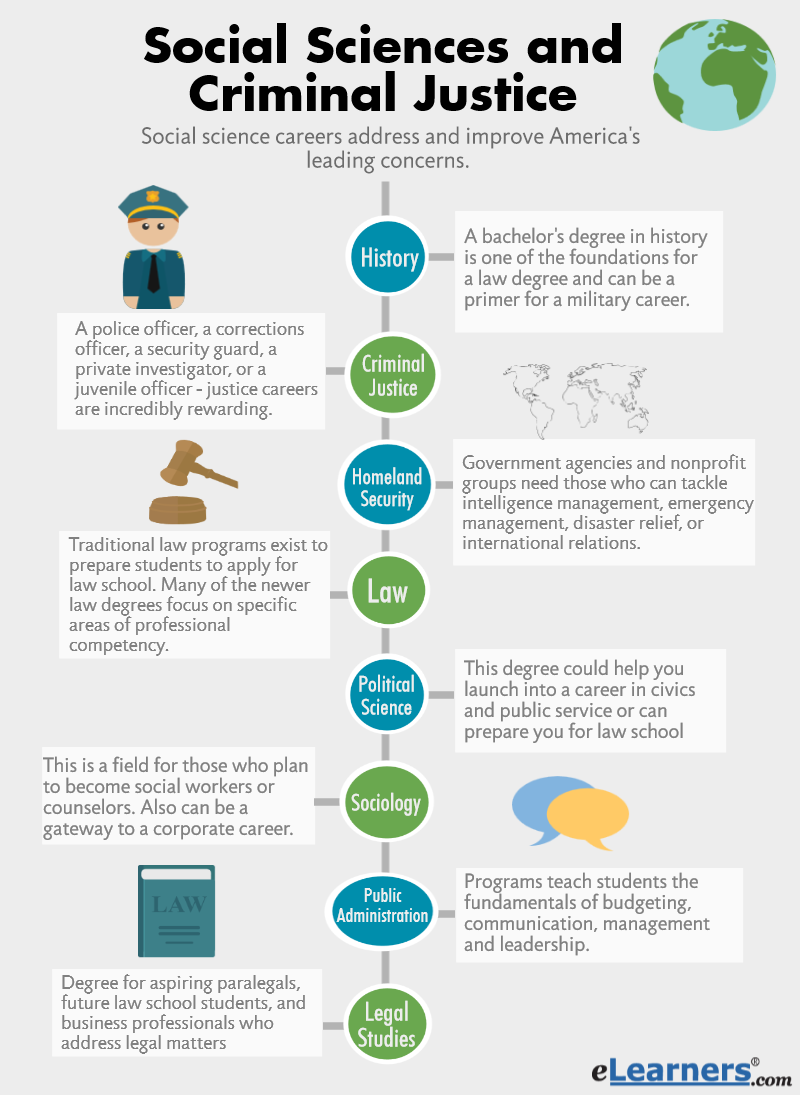 Lots of people go to work, and sit behind a desk all day. They learn what's happening in the world by watching the evening news. Meanwhile, social science professionals are at the heart of what's happening in the world. They protect the wellbeing of citizens and communities all across the country. From health care reform to high school dropout rates, from drug trafficking to terrorism threats, from juvenile detention to family crisis intervention: social science careers address and improve all of America's leading concerns.
If you want a career that does more than just pay the bills — a career that helps people and changes lives — social science is your best bet. The following online degree programs are all offered by accredited, reputable schools.