Standardized Tests for College Students: SAT, ACT, GRE, GMAT, LSAT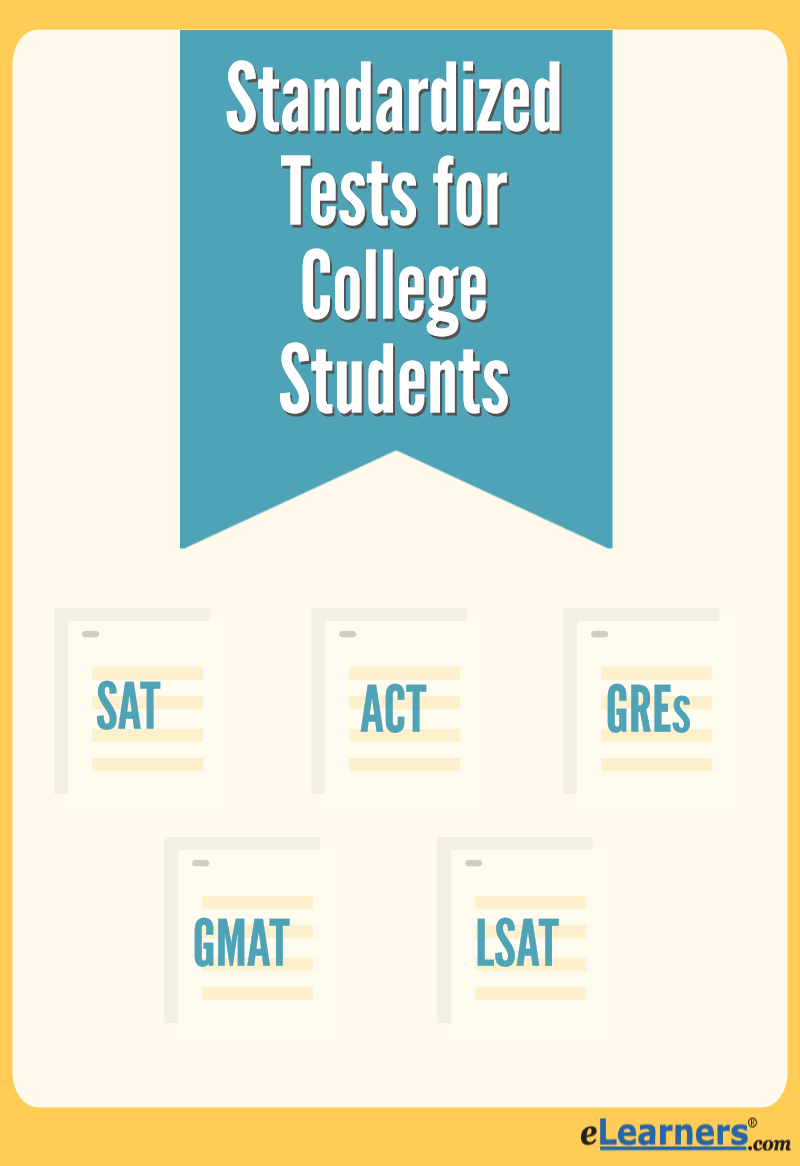 If you hate tests — don't worry; it's now possible to attend college without taking any of these standardized exams.
In fact, most online colleges do not require SAT or ACT scores for admissions purposes. But that doesn't mean they are lesser quality programs. Dozens of traditional colleges (including schools like Smith, Bowdoin, and Bennington) do not require these tests either. Education authorities now believe there are better, fairer ways of predicting student success.
Some schools, however, do still rely on standardized tests. This is especially true at the master's degree level, and for professional degrees in areas like law and medicine. If you think your career or your desired college might require one of the following tests, read on.
And remember: when it comes to standardized test requirements, school policies change frequently. Some schools will make exceptions or offer testing alternatives. Before you register for any of the following tests, or give up on your college plans because of testing concerns, contact an enrollment advisor at your college of choice.