Two-Year & Four-Year Schools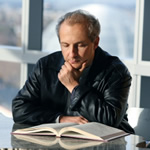 Two-Year Colleges
School is what you make of it. It just so happens that two-year programs can be made into a lot. Also called "junior colleges" or "community colleges," two-year colleges are a smart start for many online students.
When we talk about associate's degrees and technical programs, we want to make sure people realize how versatile these options are. The following Boston Globe excerpt comes from CEO and community college graduate, William Green.
Many who have chosen to attend a junior or community college have found that the experience can lead to exciting places. Graduates can be found in Congress and on the judicial bench. They've flown aboard the space shuttle, commanded troops, and written for major publications. Some, like me, run large corporations.
The numbers speak for themselves. USA Today recently reported that 80% of America's firefighters, police officers and EMTs are trained at two-year colleges. More than half of all new nurses come through community colleges too. For more and more people, two is the magic number.
Think a two-year school is right for you? Here are some possible indications:
You're unsure about your academic abilities and your long-term goals
You're very concerned about cost
You are pursuing a degree for the first time, and it's been a few years since you were in a classroom
Still interested? Check out some of the two-year advantages:
Most two-year schools have an "open" enrollment policy, so you don't have to worry about getting accepted
Two-year schools usually cost less than four-year schools
Less time to a degree means you'll be ready for the job market sooner
If you want more schooling later on, you may be able to advance through a transfer program that ushers associate's degree grads into bachelor's programs
To get you started, here are some examples of two-year schools you might like:
Four-Year Colleges
Granted, four years sounds like a long haul — like going to high school all over again. Luckily, this time around, you get to pick what you study. Plus, even though we may call certain schools "four-year" schools, if you choose a self-paced program, you can often finish a bachelor's degree in less than four years.
A four-year school is a great option for professionals, or soon-to-be professionals, who know their career paths will require at least a bachelor's degree. If you already have a bachelor's degree, a four-year school is where you need to go to obtain an advanced degree, like a master's degree or a Ph.D. (although these won't necessarily take 4 years to complete either.) Besides offering advanced degrees, four year colleges and universities usually have the widest variety of majors and class options available.
If you match the following descriptions, a four-year school is probably what you're looking for:
You're confident about your study skills, dedication and career goals
You're planning a professional career in law, health sciences, education, business, or engineering
You feel it's important that people recognize the name of your school
To get you started, here are just a few examples of four-year schools you might like:
You may also be interested in one of these Sponsored Listings: