Sponsored Online Colleges & Universities
Accredited Online Colleges and Universities
So you're thinking of online colleges to go back to school to earn your degree?
You want to get back in the game and stop spinning your wheels. You've looked into some of your options, and not all of them are traditional classrooms anymore; no doubt you've read and seen a lot about earning your degree from an online college, too. But why is this such a thing all of a sudden? And is it even legit? Well, 5.5 million students seem to think so!
Out of the 18.6 million students enrolled in college in 2015, 5.5 million is the number of them who conducted at least part of their studies online—which is 30% of all enrolled students—meaning that online colleges are definitely growing in popularity!
A few generations ago, distance learning wasn't even remotely a possibility (no pun intended). But then, in the mid to late 1990s, the Internet slowly began trickling into people's businesses and then homes. And the number of things you can do and accomplish on the Web just keeps on growing. Banking, searching for the love of your life, video chatting with friends or family across the globe, or even attending virtual classes and earning a college degree.
Perhaps because of the Internet and technology, change has become the new normal. Even within the world of learning online, things are constantly evolving and changing.
What's up with online learning lately?
Well, the student body itself is changing. In fact, it's getting younger. According to a 2016 study released by The Learning House and Aslanian Market Research, the percentage of online students aged 18 to 24 years old has doubled since 2012. But, at the end of the day, the most important thing these folks consider when deciding which university to attend is still money: "How much will all of this cost me?"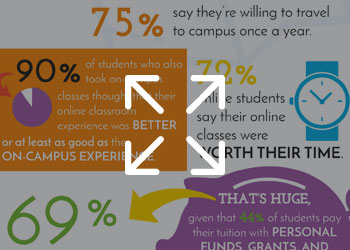 Let's talk more about how to research online colleges so you can find a great option and get the most bang for your buck!
Sponsored Colleges & Universities
Loading...
FUTURE OF ONLINE COLLEGES
As technology improves to make online education more and more sophisticated, and as employers become more accepting of online degrees, the number of students choosing this route is increasing. One estimate has online enrollment nationwide growing at 1% per year. Online students are increasingly younger, and some may not even consider going to school on campus. If you're looking to join the growing ranks of online college students, then take a look around here on eLearners.com and apply the filters we've discussed to find a program that is perfect for you. The future is now!
BASICS OF ONLINE COLLEGES
For most of human existence, people have associated colleges with a specific place: the college campus. Which might leave you wondering, how exactly does earning a college degree work online? What even are online colleges, and how do they work?
Well, for one, online colleges might not be limited to institutions whose only address is a URL. Many .edu schools have physical campuses in addition to their online presence, and the option of visiting a campus is often a consideration of students looking to enroll in an online school. These colleges, as well as those without a campus, may rely on the advances of modern technology to let students study from the comfort of their own home—or wherever else they can use a computer and an internet connection—in order to earn a degree. These modern technologies might be used for a number of different aspects of education and could include some of the following:
Virtual lectures
Online discussion forums
Electronic textbooks
Mobile applications
Adaptive learning systems
Keep in mind, though, that just because online colleges make use of these high-tech ways to reach students, that's not the only way to reach students. Online educational institutions have a faculty, with instructors, assistants, and tutors, just like a physical campus has. Not every school has the same exact structure, but there are enough options for you to be able to find one that could be a perfect fit for you.
There are three basic concepts that are important to understand when you are researching an online college:
What is the difference between an on campus vs online program
1. What is the Difference Between On Campus and Online Programs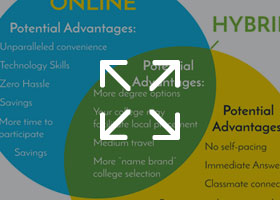 Now that you've got a broad idea of what online colleges are, you might be wondering why so many students are choosing to earn a degree in this way. Or why, on the other hand, a majority of students are still completing their studies on campus, with the advent of online colleges.
The key to understanding this contrast is that students in the United States are a diverse bunch, and not all of them might have the same preferences when it comes to earning a degree! Some may prefer the lifestyle they can lead when studying at an online college, and some may prefer the campus or commuter life.
When choosing a college, location is important either way. More than 50% of students pick a school that is less than 50 miles from home.i Believe it or not, this includes online learners as well. Even these students say they are willing to travel to campus to the tune of 75% who claim they would visit once a year. Because it's always nice to have possibilities, right?
BENEFITS OF ONLINE COLLEGES
The results are in, and an increasing number of college goers prefer online!
50% of online college learners say they definitely would not, probably would not, or are not sure if they would have enrolled in their current program if it were not offered as an online program.
And these students have high levels of satisfaction, too: 90% of the students who had also taken on-campus classes thought that their online classroom experience was better or at least as good as the on-campus experience.i
After graduation, students are still pleased with online learning. 72% of online students say their online classes have been worth their time, and—perhaps more importantly—69% say it was worth the money they paid.i This is a big deal given that 44% of students foot their tuition bills with money from personal funds, grants, and loans. Those dollars are worth more because just 36% of these students are receiving scholarships, and, for those students who work, tuition reimbursement benefits from employers have been declining dramatically from 2011 to 2016.I We all know that when it's your own money, every dollar counts!
Online colleges may also be better suited to certain types of students. Participation might take place on discussion boards, rather than in a public setting—great for those who are shy about public speaking. Asynchronous learning could even give students more time to consider their contributions to class before asking questions or making comments.
45% of students who are taking courses online still want to be engaged with their classmates though; the most popular ways for classmates to work together is through message board discussions, group projects, and having a partner.i
One of the more obvious advantages to online colleges is that, as we touched on above, they offer an unparalleled level of convenience for students. Coursework of all sorts is available wherever you can set up a computer and connect to the internet. The whole world could be a classroom—or at least the local Starbucks down the street. Some online colleges may even offer asynchronous learning, which means that lectures and coursework can be completed at the student's pace, rather than at set times. This allows students to organize their schedule the way they want to, rather than fight to squeeze everything in.
Another possible bonus to online learning, although it will differ for everyone, is that it might help students save money on certain school-related costs. By completing most if not all of your coursework at home, you eliminate your commute and decrease expenses such as gassing up your ride and paying for parking (and maybe even the occasional parking ticket?!). You might also save on collateral costs such as pricey takeout food or paying someone for childcare.
Finally, it's possible that you could benefit from the technology used at online colleges. Technology is increasingly useful in the workplace, and the skills and instincts you learn while enrolled in an online program might help you better adapt to the career you choose to pursue after earning a degree.
BENEFITS OF A COLLEGE CAMPUS
So, online colleges are sounding like the clear winner right? Not so fast! Depending on your personal preferences and situation, you might find that a campus may be a perfect environment for you.
If you're a person who craves order, you may find the set schedule of a campus education suits you well. Rather than making your own schedule, you have to attend classes at certain set times. If you're a serial procrastinator, this could be a great way to instill real-life discipline.
Campuses also offer a sense of community that you might not get in the same way at online colleges. You can meet up with classmates at the library or lounge to work and study collaboratively. Many professors offer open office hours, allowing you to stop by and ask any questions you might have. Friends you make in college are a network you can use to pursue your career after graduation, or even to switch careers later in life.
Additionally, while the focus of a college campus may obviously be the academics, they may also offer a host of nonacademic benefits. Extracurricular events such as readings, sporting events, or career fairs might help you become a better-rounded person and student.
Handpicked Related Content
Let's Compare The Benefits Head On
| | On-campus Learning | Online Learning |
| --- | --- | --- |
| Location | Typically, in a classroom on campus | At your chosen location, provided there's a place to use a computer and an internet connection |
| Schedule | Not flexible. While you may choose which classes you take, those classes will meet at set times and days throughout a term period | Flexible. While some online colleges may have options for set class times, many programs operate asynchronously, meaning classwork and homework is completed according to your schedule. (There will still be deadlines, though!) |
| Discussions | Class discussion takes place, unsurprisingly, in the classroom! While some instructors may choose to supplement this in-class discussion with online forums, the majority takes place in person. | Discussions may take place in designated online locations, from forums, to message boards to chatrooms. |
| Campus Visits | You'll have to go to campus every time you have class! | While you may not need to come to campus for all classes, some programs may have residency requirements, workshops, or symposiums that meet on campus |
One aspect of online colleges that can seem daunting is determining whether or not a school is up to the right standards of education. At least with traditional colleges, you can visit the campus and check things out for yourself! You shouldn't worry about getting left hanging on this, though, because there's a great way to check if an online college is up to snuff. It's called accreditation, and it's the process by which schools are recognized as meeting the appropriate standards of higher education.
It's not just online colleges that can be accredited. In fact, any institution of higher education can be subject to this process. Depending on the type of institution and its programs, though, accreditation might look slightly different for different schools. We'll dive into this in a minute. Just know that, although an online college may seem different than a campus college, they both are subject to accreditation just the same.
ACCREDITATION ESSENTIALS
First, it's important to know the basics of accreditation. Generally speaking, the accreditation process is established and carried out by organizations known as accrediting agencies. These agencies typically set the standards on which accreditation is based, and then choose whether or not to accredit a school based on those standards. It's important to note that, while the Department of Education (DOE)* or Council for Higher Education Accreditation (CHEA) may recognize accrediting agencies as meeting their standards, they do not personally accredit individual schools or programs. It is only up to the agencies to carry out this responsibility.
So, when looking into schools, you want to not only check if a school is accredited, but you also want to make sure that the accrediting agency is recognized by the DOE or CHEA. When looking into this, you'll find that there are a few distinct types of accrediting agencies.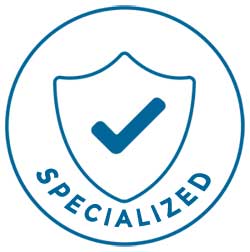 Specialized Accreditors
Also known as programmatic accrediting agencies (such as the Association to Advance Collegiate Schools of Business (AACSB)), specialized accreditors do not look at an entire institution. They evaluate the quality of a program, a department, or a school within an institution. Specialized accrediting agencies may even assess something as small as a curriculum for a specific track within a program. Oftentimes, these programs are within schools that are institutionally accredited, though that is not always the case.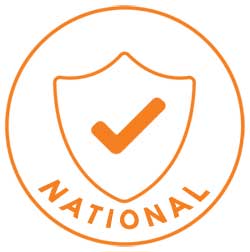 National Accreditors
The first type are known as national accrediting agencies, such as the Distance Education Accrediting Commission. National accrediting agencies, no surprise, operate on a country-wide scale, and they accredit schools on what is known as an institutional basis. This means that the agency looks at the entirety of the school's operations and determine whether or not each part of their institution is up to a certain standard.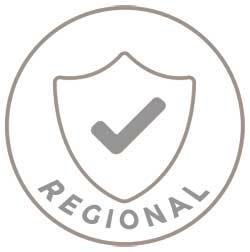 Regional Accreditors
Regional accreditors are considered very similar to national accreditors in most ways, with one predictable exception: They operate only on a regional level, evaluating institutions of higher education within their boundaries. Similar to national accreditors, they assess colleges on an institutional level. An example of a regional accreditor would be the New England Association of Schools and Colleges.
| | Specialized | National | Regional |
| --- | --- | --- | --- |
| Scope | These accreditors are nationwide in scope, and may conduct evaluations anywhere in the United States | These accreditors are nationwide in scope, and may conduct evaluations anywhere in the United States | These accreditors limit their evaluations to a specific region within the US |
| Focus | These accreditors evaluate specific programs, departments, or courses of study within an institution | These accreditors evaluate specific programs, departments, or courses of study within an institution | These accrediting agencies evaluate entire institutions of higher education |
IMPORTANCE OF ACCREDITATION
So why should you care whether or not a school, or a program, is accredited? Well, accreditation is huge, actually. It's a mark of quality and an endorsement for the operations of that school. You will want to ensure that a school will be able to give you a proper education, and accreditation is one way to help you do that. In fact, after tuition and fees, the school's reputation is the biggest factor to online students who are picking a college.i Accreditation goes a long way in vouching for a school's rep.
Keep in mind, though, that accreditors create their own criteria, and because of that, different agencies may have different standards for accreditation. Some accreditation agencies may focus on the standards of education in a certain discipline, such as business.
Handpicked Related Content
So, if you're thinking of enrolling in business classes at a particular school, for example, you may want to make sure that not only is it institutionally accredited, but also that it's been evaluated by a business-focused agency, and perhaps even that its business program is recognized by a specialized accreditor.
The best way to find out if a school is accredited is to contact them directly and ask. Make sure to take note of which agencies granted each school's accreditation, so that you can look up the agency as well. If you're having trouble getting in touch with the school directly, you can try looking on their website. Schools that have been accredited generally try to display it as clearly as possible. Additionally, you may also be able to find databases of accredited programs at the DOE or CHEA's websites.
Note: This is for informational purposes only. Education Dynamics is a private company that is not affiliated with or endorsed by the U.S. Department of Education.
Just as you might expect from colleges that boast a campus, online colleges are also a very diverse group. While the experience at each one might be unique, there are some major divides that might help you understand how they differ.
TO PROFIT OR NOT TO PROFIT?
One of the major divides among online colleges is for-profit or not-for-profit. As their names imply, for-profit colleges might operate like a business, aiming to pull in enough revenue to gain profits for investors. Not-for-profit schools, meanwhile, may not be involved with investors, and might even be funded by the government. If they do collect surplus revenue, that money may be pumped back into academic programs, facilities, or faculty.
These are hardly the only differences, though. Having mentioned accreditation above, you may be interested to find out that for-profit online colleges are usually accredited by national agencies, while not-for-profit schools tend to be recognized by regional accreditors.
Additionally, not-for-profit colleges are often community colleges or state universities. They might also offer broader courses of study. On the other hand, for-profit universities may be more narrowly focused, especially on higher-demand career paths. Revenues may be redirected back into recruitment and marketing.
TWO-YEAR VS. FOUR-YEAR COLLEGE
Another difference is two-year and four-year online colleges. Typically, two-year colleges are focused on a specific degree level, the associate's degree. They are often community colleges or private colleges with a focus on preparing students to enter a bachelor-level program. For-profit schools often fit in this category. These types of institutions may more commonly be online colleges rather than campus colleges.
Four-year colleges on the other hand can offer a broader range of degrees, and could include large universities. Keep in mind that, even though two-year colleges focus on associate-level education, four-year colleges may still offer associate's degrees, too. They are also more likely to have a campus with services beyond education.
FINDING A SCHOOL
So all that's left to do is find the perfect school, right? Easier said than done, of course, but that doesn't mean you have to be overwhelmed. It does mean, though, that you may want to know what you're getting yourself into, and you probably should make a good plan first.
Step 1: Drawing Up a Timeline
Students looking at online colleges typically spend at least five weeks or longer researching schools and submitting applications, so you should plan some time in advance.
According to The Learning House and Aslanian Market Research, if students had their way, they'd like to see some super-fast-paced speed-to-enrollment. I Sixty-eight percent of online students pick a school in just four weeks or less after, on average, considering just three schools. One-fifth of them really knew what they wanted when they saw it and chose the first school they looked at!
You don't want to overthink it either; only 7% of students take longer than six months at this stage.
From there, the process may move quickly. After submitting applications, about two thirds of students at online colleges start classes within the next eight weeks. Only 5% had a gap longer than six months.
Step 2: Understanding the Criteria
By now, you should be starting to get a good idea of what influences the quality of an online college, and what you might want to look for when determining whether or not a school might be perfect for you. Let's take a moment to recap before looking at some additional factors.
Accreditation
As you know, accreditation is quite important. It's a way for an independent agency to evaluate and approve the standards of education for a specific school. You will want to stay far away from any schools that have not been accredited by a CHEA- or Department of Education-approved accrediting agency.
Campus Status
Having a campus may provide huge benefits for students. It can potentially allow them to join in extracurricular activities, meet their professors face-to-face, or use resources such as computer labs or libraries. That being said, you should know where the campus is located. If it's too far for you to travel to regularly, you shouldn't see it as a benefit. You should also be aware of programs that have online requirements: If you won't be able to complete these, you should rule out those options. So, once again, it's all about location.
Technology
This factor might be a little more difficult to determine. Technology obviously plays a huge role in online colleges, and schools may offer differing methods of taking classes, completing coursework, and interacting with professors and other students. Schools may talk up their technology, though, and it might be hard to determine whether one program offers "better" technology than another. The best thing to do might be to ask the school a lot of questions, research their programs thoroughly, and determine whose technology matches up best with your needs and capabilities.
Profit Model
As mentioned above, not-for-profit schools may offer broader options; they may also be more likely to improve the quality of their instruction. For-profit schools, meanwhile might have a more focused course-of-study, but may be more focused on marketing themselves than improving their program.
Pricing
We said it before and we'll say it again. The cost of education undoubtedly plays a huge role when you're evaluating online colleges; it's number 1 in fact!i So research all of the costs of earning a degree, from tuition and fees, to the time you'll spend studying, to the costs of any new computer hardware or software you might need to buy. Be diligent and ask a lot of questions about costs before applying to any school.
Other Factors
Since this is your own personal decision, there may be a number of other factors you might want to consider when evaluating a school. Depending on your situation and preferences, you may be concerned about whether or not a school will accept your transfer credits, what their reputation is nationally or in a certain profession, and what programs they offer that match your interests. This is your decision, so make a list of the factors that are most important to you.
Step 3: Research
RESEARCHING ONLINE COLLEGES
Once you know what you are looking for, you'll want to get started on your research. Compare and contrast your options, looking out for the criteria above, as well as any other personal factors you might come up with.
Check out our sponsored listings here on eLearners.com. Enter your desired subject and degree level, and you'll be able to sort through potential options for online colleges. Be sure to reach out to the schools directly if you want additional information. Some topics you might ask about could include:
Accreditation
Tuition and hidden costs
Transfer credit process
In-person requirements
Student life
Beyond that, though, you may want to do some independent research. Try to stick to trusted sources, and be wary of any reviews you come across on the internet; they may be biased.
Handpicked Related Content
LOOKING INTO ONLINE COLLEGE RANKINGS
One way you might be able to compare schools is by looking at the rankings of online colleges compiled by known and trusted services or media outlets. These rankings may seek to combine all the factors we're addressing here into an easy-to-digest summary. You shouldn't take their word as gospel, but they can be helpful as a tool to sort the good from the bad.
The Princeton Review
One of the major players in the rankings game, The Princeton Review releases a massive list of their best schools in the United States each year, usually totaling more than 350 entries. In addition, they periodically release rankings of colleges with more specific criteria, such as their ranking of the top 25 online MBA programs. Their reviews are based on surveys of students who are polled on various criteria, and who also have the chance to answer open-ended questions.
U.S. News & World Report
Another well-known name in college rankings, U.S. News & World Report arguably issues even more expansive rankings than The Princeton Review. Their rundowns include looks at the best online bachelor's programs, plus subject-specific information on online colleges, ranging from criminal justice to nursing. Their methodology gives 40% weight to student engagement, and then 20% each to faculty, student services, and the school's reputation among peers.
WHAT DO OTHERS CONSIDER?
Something that might help you know what to look for when you're researching schools might be to know what other students look for in their schools. When it comes to accreditation, students are looking out for institutional accreditation, with 63% of online college students equating a mark of accreditation with quality. A high percentage is also placed on softer sources such as overall reputation and recommendations from friends and colleagues.
A campus is also a factor to some, with 10% of students equating this with quality. As we've discussed, students also like a campus that is nearby, as about half of those studying at only colleges live within 50 miles of their campus. If you expand that radius to 100 miles, 65% of students live nearby!
Other common factors considered when choosing an online program included the tuition (a huge factor as we know), the expected hours of study, and the ability to complete coursework without a set schedule. Some students also considered the amount of transfer credits completed, and the online college's successful placement of graduates into careers.
[i] bls.gov/emp/ep_chart_001.htm | [ii] aslanianmarketresearch.com | [iii] onlinelearningsurvey.com/reports/changingcourse.pdf | [iv] sloanconsortium.org/publications/survey/changing_course_2012 | [v] onlinelearningsurvey.com/reports/changingcourse.pdf