College Rankings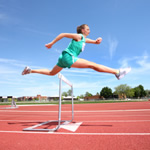 Even though your college search should focus on your unique needs, it's often helpful to review general data, along with other people's perspectives. College rankings offer different types of comparisons among schools and universities. You can learn more about a school's student body, the value of in-state and out-of-state tuitions, plus compare programs based on your desired major.
If you're curious about which colleges made CCW's "Top 100" list, or you want to know what other students are saying about the schools in your state, use the following links to inform your research. If you don't see the schools you're interested in, or you're concerned about the ratings they received, you might want to discuss those points with an enrollment advisor.
Before you make any major decisions about enrollment, remember that not all schools are represented in every set of rankings. You should also consider the source of the information, since student reviews can sometimes be unfairly biased.