Top Online Colleges: The 2012 U.S. News & World Report Online College Rank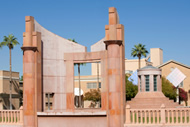 Earlier this year, U.S. News & World Report released its first ever "Top Online Education Programs" ranking. And the results are pretty interesting. In what may be the most anticipated comparison of online colleges and online degrees, this debut rank helps students weigh nearly 200 online programs based on three main factors:
Student Engagement & Assessment
Student Services and Technology
Faculty Credentials and Training
So which online colleges and online degrees scored high marks in 2012? The full report can be accessed on the U.S. News & World Report website.[i] Here are some notable finalists among online bachelor's programs: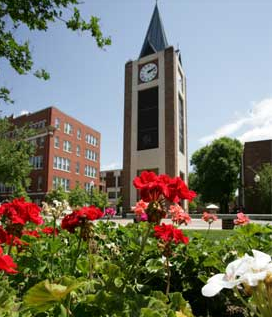 Top 5 Online Colleges:
Student Engagement & Assessment
Bellevue University
Newberry College
Troy University
University of the Incarnate Word
University of Phoenix
Many students haven't yet heard of Bellevue University, based in historic Bellevue, Nebraska. That might change with the release of the 2012 Top Online Programs rank and a first-place win for Bellevue in the category of student engagement/assessment. At the bachelor degree level, Bellevue offers dozens of fully online degree options—with majors available in business, healthcare, art, science, and IT studies. In addition to being lauded for student engagement/assessment, Bellevue prides itself on having reasonable tuition rates and flexible options in credit-for-prior-learning.
The University of the Incarnate Word was another standout college in this category. With a close-knit feel that comes from its campus location in San Antonio, Texas, UIW's Virtual University is known for employing attentive, invested instructors—teachers who respond to online students' questions within 24 hours, and who make themselves available for virtual chats or outside class help at least five hours per week. UIW also offers an online writing center and a broad selection of fully online bachelor degrees.
Regis University also earned a top-ten mention in this category.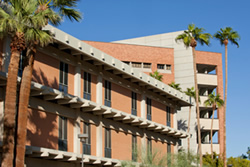 Top 5 Online Colleges: Student Services & Technology
Arizona State University
Sam Houston State University
Florida International University
University of North Dakota
Troy University
When it comes to student services and technology tools, Arizona State University's online bachelor degree programs are second to none—so says the results of the 2012 Top Online Programs rank. ASU bachelor degrees earned a perfect, 100-point score in the category of student services/technology, which is great news for online students who value support, flexibility, and quality instruction. ASU also makes a great name-brand option for online students who want to earn a degree from a well-known university.
Not far behind ASU (in fact, they consider themselves "worlds ahead") Florida International University took the third-place spot for student services and technology. FIU is a powerhouse research institution and a public university, with expanding facilities and a growing student body—including more than 14,000 online students. It's no stretch to say that Florida International is doing something right with its online programs. The U.S. News & World Report accolade confirms that FIU's online bachelor degree options are worth a second look.
Top 5 Online Colleges: Faculty Credentials & Training
Westfield State University
United States Sports Academy
Saint Mary's College of California
Pace University
Sam Houston State University
You might think all college profs are more or less up to the task of college instruction, but teaching online courses can be a very different ballgame. In addition to weighing the degrees earned by college faculty members, this metric examines online instructor training and years of experience teaching online courses. At colleges like University of the Incarnate Word, which ranked eighth in this category, online instruction training is required of course instructors and the university invests in that training.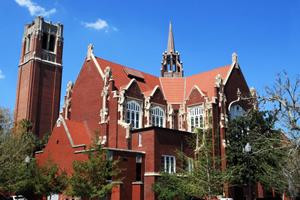 The "Honor Roll"
Florida International University
Pace University
University of Florida
Westfield State University
To qualify for the 2012 honor roll, an online college needed to place in the top 33 percent of all 184 colleges compared, across all three categories. Florida schools came up big in this "all-around" high marks field. Both Florida International University and the University of Florida earned a mention on the online bachelor program honor roll.
Online College Rankings and Your College Choice
When U.S. News & World Report releases its Top Colleges list, magazine sales double, website page views skyrocket into the millions, and thousands of students seek more detailed results through USNWR's spinoff guidebooks.[ii] Even though higher education experts often take issue with the methodology behind these rankings, it's clear that families, students, and indeed many college administrators pay close attention to the results.
When you're ready to make your online college choice, remember that your situation, your goals, and your academic needs are incredibly unique. In addition to weighing student services, student engagement, and faculty credentials, you may be interested in online college costs, class sizes, semester schedules, local campus facilities, and more. For more information on any of these variables, browse our Education Resources section.