Project Working Mom
On October 1, the Project Working Mom® 2010 scholarship program came to an end.  PWM 2010 marked the fourth and most successful chapter of our scholarship initiative, which aimed to support and inspire the educational goals of working parents across America.
After 3 years, 10 major television appearances, 6 Women Who Rule the World events, and 600,000 applications, Project Working Mom has successfully elevated the issue of adult students' needs to the level of national discourse.  Thanks to Project Working Mom's many inroads, we're confident that community leaders and organizations will continue to address the barriers – time, money and confidence – that separate working parents from the higher education opportunities they need.
To date, 245 moms and dads received full-tuition scholarships for online degrees in their various fields.  The awards granted through Project Working Mom are worth a combined total of 9 million dollars.  And many of the recipients are already using their education to excel professionally.
Although the deadline for Project Working Mom applications has expired, eLearners is proud to celebrate the response that this program received.  We congratulate all the scholarship winners and applicants.  And we hope to remind site visitors that the biggest step toward career success comes with recognizing your full potential and addressing your desire to accomplish something meaningful.
Okay, moms,
 Fill in the blanks:

 I'd like to go back to school, but I don't have enough _____.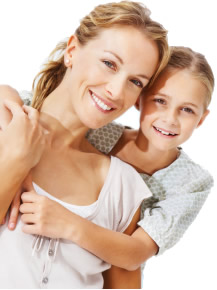 Time
Between your kids' needs and your work headaches, the last thing you need is another time commitment, right? Wrong! Education is the first thing you need. A college degree is the clearest route to self-fulfillment and financial security. Learn how online education can fit in to your busy schedule, and see how other working moms have achieved their educational goals.
Money
If you're putting off college because it's too expensive, you might be in for a long wait. College costs continue to rise, and you're still shut out from the higher-paying career you deserve. Instead of waiting, apply for a Project Working Mom full-tuition scholarship, plus learn more about financial aid options & personal budgeting.
Confidence
Every day, you teach your kids to grow and explore. Now is your chance to teach by example. Don't let fears and insecurities hold you back. Besides, online colleges and universities may provide comprehensive support services for their students – everything from academic advising to career counseling. You could be a good student and a good mom.
Resources by Moms for Moms
Not sure where to start? We can help you.
Additional Schools and Offers You May Be Interested In
---
Sponsored Listings