Education Resources
How Today's Students Are Paying For College  (read full article)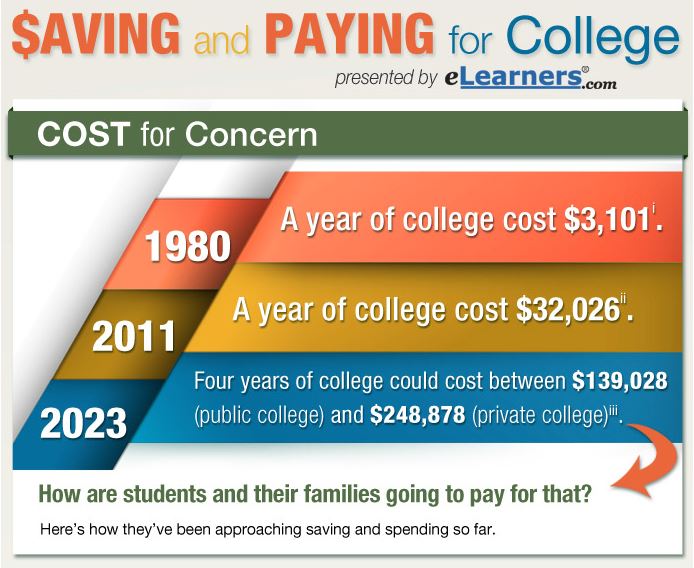 Have You Considered a Masters Degree?
With the state of today's job market, it's not surprising that recent college graduates and professionals would consider going back to school to enhance their qualifications by pursuing a Masters Degree.
How to Survive Virtual Group Work
Most e-learners have mixed feelings about group work and the activities they've had to do with their classmates. Perhaps you've had the same experience: you loved going to the discussion board and sharing ideas and discussing the course readings. But, when you had to work with the same individuals on an online group project, it was another issue altogether.
Synchronous vs. Asynchronous Classes
Whatever your preference, you can find an online college that offers your ideal course design. Most online courses operate asynchronously. But if you like the synchronous format, you can look for a program that offers more traditional class meeting times. You'll also find that many courses incorporate elements from both formats.
Michael Lewis is an online contributor who advises young people on the importance of life-long...

Recent Articles

What is Asynchronous Learning?

Asynchronous learning means online courses that you can take on...

When choosing which school to attend, it's important to find a college or university that is...
In a traditional classroom, you meet your fellow students and faculty and create a real...

Recent Articles

What are MOOCs?

MOOCs are free online learning courses that are available to thousands of...

Use Time Management Techniques to Enhance How Efficiently and Effectively You Learn Online

...
You may also be interested in one of these Sponsored Listings: