"Mini-Guide" to a Liberal Arts Degree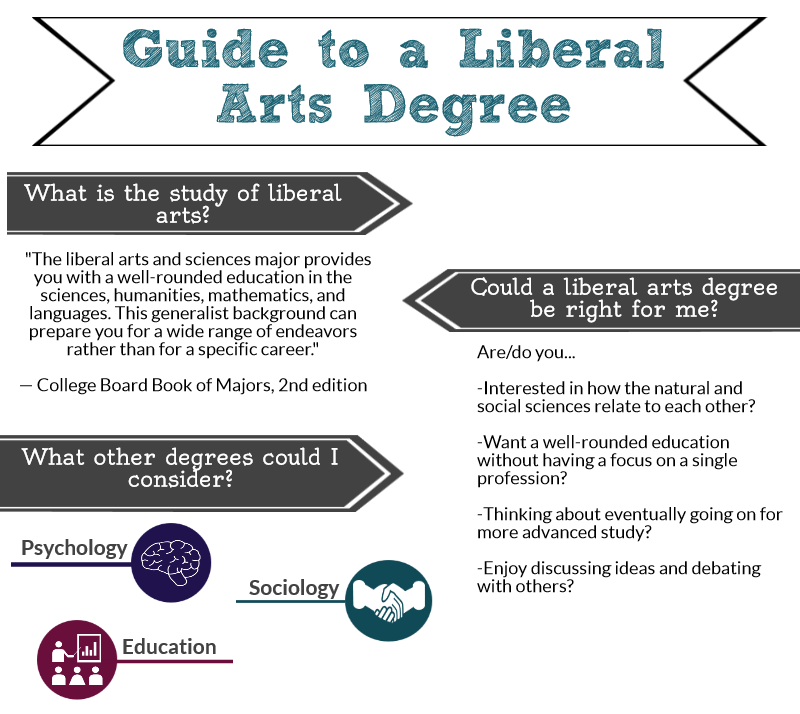 Looking to finish the college degree that you started long ago? If you are considering a liberal arts degree to fulfill a personal goal, jumpstart job opportunities, or even change careers altogether, you are in the right place.
It's natural to be excited and nervous about the idea of earning a liberal arts degree over the Internet. Since we know you have lots of questions about going back to school online, we have written this quick, easy-to-read "Mini-Guide to a Liberal Arts Degree" to help give you all the facts and information that you need learn about the liberal arts and to make the right choice for you.