How Do I Choose a School That's Right for Me?
Published on: April 02, 2012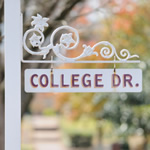 Every student is unique. And every school is unique.
You might find several colleges that offer colorful Web sites, attractive tuition prices, and quick degree options, but unless these schools are in line with your career goals, they are not good choices for you.
Understandably, money is an important factor to most students. Time commitment is a concern for many people, too. Believe it or not, though, online students should be considering other factors first. What are those more important factors? Let's find out…
You may also be interested in one of these Sponsored Listings: