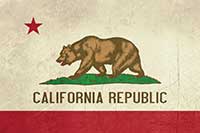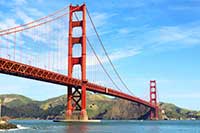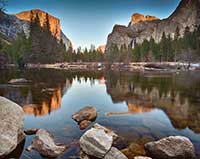 6 Fun Facts About The Golden State
1. California's Mount Whitney measures as the highest peak in the lower 48 states. Its most famous climb is Mount Whitney Trail to the 14,495 feet summit. Wilderness permits are required.
2. In 1925 a giant sequoia located in California's Kings Canyon National Park was named the nation's national Christmas tree. The tree is over 300 feet in height.
3. More turkeys are raised in California than in any other state in the United States.
4. Pacific Park, on the venerable Santa Monica Pier, re-creates the amusement parks once dotting the ocean areas along the Pacific Coast. Featured are 11 amusement rides including the 1910-vintage hand-carved merry-go-round appearing in the movie "The Sting."
5. Alpine County is the eighth smallest of California's 58 counties. It has no high school, ATMs, dentists, banks, or traffic lights.
6. Fallbrook is known as the Avocado Capital of the World and hosts an annual Avocado Festival. More avocados are grown in the region than any other county in the nation.
Source: 50states.com/facts/calif.htm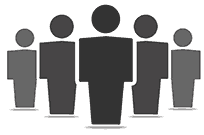 Demographic Information
Below is an overview of California's demographic information and economic status to help job seekers understand the state's economy and make more informed choices about jobs, education and training.
Unemployment Rate: 9.6%i
Population: 37,691,900ii
Minimum Wage: $8.00 per houriii
Median Household Income: $53,400i
Per Capita Income: $43,600i
[i] labormarketinfo.edd.ca.gov
[ii] careerinfonet.org/state1.asp?next=state1&id=11&nodeid=12&soccode=&stfips=06&x=44&y=16
[iii] dol.gov/whd/minwage/america.htm#California
[iv] bls.gov/oes/current/oes291064.htm#st