EXPLORE ONLINE DEGREES
eLearners provides prospective students with information about online degree programs, certificate programs, career descriptions, and potential salary information. You'll also find many tools and resources to help you make an informed choice about the online college degree program or certificate that's right for you!
ONLINE DEGREE PROGRAMS BY SUBJECT
Criminal Justice & Legal Programs
Fine Arts & Design Programs
Health & Nursing Programs
Liberal Arts & Humanities Programs
Math, Science & Engineering Programs
Public Affairs, Psychology & Social Sciences Programs
Religious Studies Programs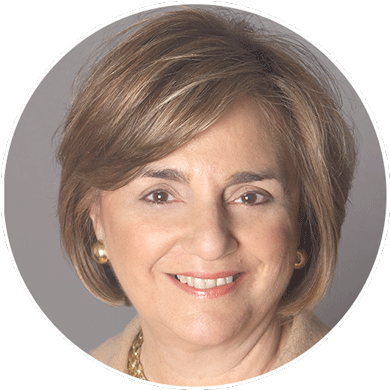 Online students are looking to improve their employment situation and are satisfied with their investment in an online degree.
Carol Aslanian
President & Founder of Aslanian Market Research

Why Enroll in an Online Degree Program?
We don't always immediately know what job we want to have for the rest of our lives, and as a result, sometimes you're not working in the field that you want to make a career in. It's a big decision, and it's a good idea to contemplate the subject for a long time, sometimes years. Going back to school to get an online degree for the career path you do want to pursue may be a great idea for you, your family, and your future.
Most online degree programs are convenient because they give students the ability to schedule their coursework and lesson time around important things in their lives—especially their current career. Online education may be ideal for someone who wants to switch careers, maybe wants to earn another type of degree to do so, and has to work full-time while earning that degree.
Life's circumstances can interrupt even the most dedicated of students. There's a sense of accomplishment that comes with finishing all the work that goes into earning a degree and everyone should experience that at least once in their lifetime. Earning a degree may also make your family members proud of you in a way you've never experienced before. If a part of you has always wanted to finish what you started, an online degree program may allow you the flexibility to do so without putting other parts of your life on pause. 
Did you Know?
15% of college students today are "traditional?" Don't know if you're part of the other 85%? Watch this video to learn more about this growing student population from Carol Aslanian..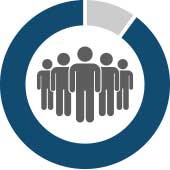 More Reasons to Consider an Online School
60% of Undergraduate and 70% of Graduate Students
Report Being completely satisfied with their investment of time and money in their pursuit of an online degree.[i]
40% of students Pursuing an Online Degree
Report improvement in their employment status, within a year. Typically a Raise or Promotion.[i]
80% of Transfer Students Surveyed
Report having credits to transfer, and roughly half said "most" or "all" credits were accepted into an online program[i]
FAQs About Online Degrees
In 2015, Aslanian Market Research conducted a survey of 1,500 students who were either currently enrolled in college, had recently been enrolled, or who planned to enroll in a fully online undergraduate or graduate degree program or fully online certificate program in the next 12 months. The 10 most popular fields of online study were:
Undergraduate
Business administration
Nursing
Computer science&engineering
Information technology
Engineering
Sociology
Networks, computer networking
Elementary education
Social work
Criminal justice
Graduate
Business administration
Nursing
Computer science&engineering
Information technology
Early childhood education
Counseling psychology, psychotherapy
Computer security, cybersecurity
Networks, computer networking
Technology management
Social work
Across online undergraduate and graduate major popularity, you can see many majors in common—the top 4 online majors are exactly matched in popularity. If you're interested in one of these online majors, you're in good company! You should have plenty of classmates if you choose to earn your online degree.
RECENT ARTICLES AND INTERVIEWS
RESOURCES FOR ONLINE STUDENT COMMUNITIES