What Are Self Paced Online Courses?
Self paced online courses are college classes that you take online in your free time. You don't have to take tests at a scheduled time when you're enrolled in custom paced online colleges, and the timeline for finishing your assignments is usually very relaxed. And depending on the class, it can take hours, days, or months to complete the class.
Check out some sponsored Self Paced Online Colleges below!
University of Arizonal Global Campus - Self Paced Online College Courses
The school specializes in providing students with quality online education from associates through masters degrees. They do this through five different colleges, each focusing on a certain family of academic disciplines. In addition to the school of general education, this includes:
Forbes School of Business and Technology
College of Liberal Arts
College of Education
College of Health, Human Services, and Science
In fact, Ashford University offers more than 50 degree programs in 10 different areas of interest, ensuring there's likely to be something for everybody.
Areas of study include:
Accounting and Finance
Business
Communications
Criminal Justice
Education
Healthcare
Information Technology
Liberal Arts
Political Science
Social and Behavioral Science
Each department may offer a range of degree programs and levels, including associates bachelors, and even masters degrees. The specific resources, admission requirements, and other details may vary by program.
Ashford Online
Ashford University aims to make your experience as an online student as seamless as possible. That's why they design their self-paced online courses with flexibility in mind. Ashford delivers their courses through an online module accessible through any compatible laptop or tablet with an internet connection. Rather than having to log in to live stream a lecture at a certain time, you might pop into your classroom discussion forum or, upon completion, submit your class work at whatever time best works for you!
Student Support
Of course, flexibility isn't just about the schedule. It's also about your success. Ashford supports its online students in a variety of ways. From providing access to online textbooks, Microsoft Word 365, round-the-clock tech support, and even academic resources, they make sure they can be there for you when you need it.
Other Services
Students could even connect with their program through the mobile app, use online writing center and library services, and find career support resources!
Purdue University Global Self-Paced Programs
The school offers a wide variety of degree and non-degree programs, at both the undergraduate and graduate levels, in a range of academic disciplines. Because they offer not only online study, but also maintain several campus locations across the country, Kaplan could enable students an additional level of customization.
In other words, students could tailor their own self paced online courses programs that are offered for their own success.
Some examples of your potential areas of study at Kaplan online include:
Social and Behavioral Science
Business
Criminal Justice
Education
Legal Studies
Information Systems and Technology
Nursing
Health Science
While the programs you choose to attend at Kaplan may vary, each of them is united by the same dedication to your current and potential career success. In fact, Kaplan is dedicated to providing education relevant to their student lives—whether they want to enhance their skills in a career they already have, take steps toward a new career, or indulge their intellectual curiosity.
How Kaplan Works for You On Your Schedule
Because of this real-world focus, Kaplan University Online is designed to accommodate even a hectic schedule for degree seeking individuals. Whether you'd prefer to study early in the morning, late at night, at home or on the go, Kaplan could be there to support you.
How do they achieve this? By uniting all your class resources into an interactive online learning module—from reading and assignments, to message board discussions, to supportive academic and career resources. And best of all, since Kaplan might also have a campus location near you, you might not be tied to this format forever. So if you decide later that there's a course you'd rather take in person, Kaplan might have your back.
Liberty University Online Self-Paced Accredited Programs
Liberty University Online offers a range of undergraduate and graduate courses of study in a more malleable online format—while still benefiting from association with an established campus program.
In fact, Liberty University prides itself on being a pioneer of distance education, having offered it to students in some form since 1985. Not only that, but their online self paced programs boast accreditations and recognition from a variety of organizations, including the Accreditation Council for Business Schools and Programs and NCATE.
Your Classes, Your Way
Liberty University's online courses are offered through a virtual classroom, which students can access on their own schedule each week, from their own internet connected computers and tablets. In most cases, programs could be completed this way fully online. However, in a few specific cases, some campus courses or other offline elements might be required.
Students could go online to earn a certificate, associate, bachelor, masters, or even doctorate degree in a variety of areas.
This includes examples like:
Education
Healthcare
Information Technology
Student Resources
Because Liberty University Online is only one slice of the broader Liberty University community, LU makes a concerted effort to help online students engage with the school's culture.
This is accomplished through Online Student Life, which communicates with online students about ongoing events, campus services, financial aid, and supportive resources. Their goal isn't just to help you get the education you want to support your career goals. It's to provide that online education anchored in a similar a university experience to what you might find on campus - even when you're taking self paced online courses.
Southern New Hampshire University
Southern New Hampshire University—popularly known as SNHU—has been innovating in higher education ever since it was founded in 1932. Today, they offer flexible and self-paced online courses alongside their campus programs, ensuring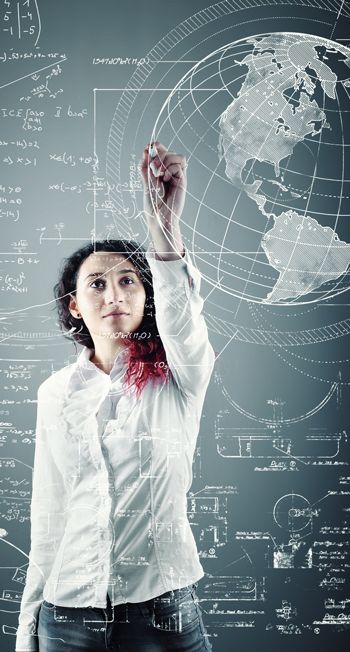 they're better able to serve the needs of every student, no matter which format they prefer.
SNHU offers more than 200 online programs, developed by subject-matter experts to be as relevant as possible to your career goals. And each of them is designed with the needs of busy adult learners in mind.
Whether you aspire to earn your first college degree, or continue your education at the graduate level, SNHU Online could have the track for you. From facilitating your transfer credits, to flexible online course access, to flexible scheduling and affordable tuition rates, SNHU is doing all they can to make the education you want accessible in your life.
Southern New Hampshire University Online also provides access to valuable support services—so if you find that you need a helping hand, SNHU is there. Online resources include:
writing center services
tutoring
career development
technical support
disability accommodation
library services
wellness
and even an online bookstore!
Walden University
Walden University has been dedicated to helping adult learners thrive for 45 years. They help students from every US state and around the world pursue the degrees and certificate they want, in formats that help them to succeed.
Offering a range of options from associates through doctorate, Walden University help students hone their expertise in a wide range of career-focused programs. Some example areas of study:
Education
Social Work & Public Administration
Information Technology
Whatever your preferred subject, Walden University wants to help you earn the degree you want, by offering programs that fit into your life. That's where Walden University Online comes in.
Walden online offers flexible scheduling options, so that busy students can arrange their schedules each week, to work their education around their career and personal commitments. The online learning platform is designed to integrate all assessments and evaluation, enable instant feedback, and make it as easy as possible to stay in touch with your professors. Not only that, but they're also designed to facilitate collaboration and discussion with your classmates, no matter where in the world they are.
Rasmussen College
Rasmussen College has been providing cutting-edge education to their students since their inception over a hundred years ago. Today, in addition to 22 campus locations across the United States, Rasmussen also offers flexible online options for students with different scheduling needs.
Whatever program format you choose, at Rasmussen, you can be sure to find quality, relevant programs, with a rigorous and accredited curriculum, without necessarily breaking the bank. Not only that, but you'll also find a welcoming atmosphere, and a school dedicated to your success.
Rasmussen Online uses technology to meet students where they are. Both degree and non-degree programs are offered online, including associates and bachelors degrees, as well as diplomas and certificate programs. Like their campus programs, Rasmussen Online programs are regionally accredited programs, helping you remain confident in the caliber of education you'll find. Rasmussen Online also offers flexibility through self-paced online courses. By allowing students to choose when and where to work each week, they might better accommodate each student's unique needs.
In fact, that's not the only way Rasmussen offers flexibility. They also offer blended learning, enabling students to combine self-paced online learning with campus study, and the choice between more traditionally formatted courses, and self-directed assessments, designed to help students progress more quickly through their programs, if they decide that's what's right for them.
Accredited Self Paced Online Colleges - How It All Works
Accredited self paced online colleges bring the degree you want within reach—no matter what your schedule looks like. Whether you're a working parent, a busy professional, or even an avid traveler, you could make the world your classroom and study on your own schedule and achieve your needed education entirely at your own pace.
Self-paced online courses could be completed anywhere that you have your computer and a stable internet connection. These distance learning programs typically allow a great deal of flexibility, both within individual courses and throughout the program as a whole. Not only that, but many programs, including programs like a part-time mba, also offer the resources you need to thrive, even when you're not studying on a university or college campus. Self paced online colleges may offer things like technical support, teachers with online office hours, and tutoring services.
What does that mean for you? It means an education that works for you, in your life, self paced online courses that fit your needs.
3 Reasons Why Self-Paced Online Colleges Might Be Right for You
Earning your degree from an accredited self-paced online college might sound like a tempting option, but how do you know if it's for you? After all, online study is a unique experience in itself. What about when you bring self-pacing into the picture?
#1 - Flexibility of Self Paced Online Colleges
On one hand, these self paced online college programs bring flexibility, and a lot of it. For some people, flexibility could be the element that makes or breaks their education success. It could allow you to continue pursuing your career rather than stepping back or putting it on hold.
It could enable you to be there for your family instead of sitting in a classroom. It could come with you when you leave town for business or even a personal vacation and have to engage in distance learning. And best of all, the flexibility offered by self-paced online courses allows you to tackle what you know you can handle each week and each semester, while giving you ultimate control over your preferred learning environment, something that a self paced online college may offer - learn on your own time.
#2 - Independence & Self Paced Online Courses
Enrolling in self-paced online college courses could be attractive especially if you're a self-starter. Self-paced education and learning tends to attract motivated independent learners, who have the drive to stick to it and avoid procrastinating.
Since you work at your own pace, you wouldn't have a professor breathing down your neck or keeping you on task. So if you go this route and pursue self paced online colleges, make sure you have the focus and motivation you need to see your self paced online colleges program through to the end.
#3 - Variety of Self Paced Online Colleges Courses
Self-paced online colleges may offer programs at almost any level. Programs could be offered at your level: from non-degree and diploma programs, all the way through graduate classes.
Not only that, but some colleges may even offer self-paced online courses alongside other online and campus options, allowing you to choose the option that works best for you at any given time and allowing you to pursue what might be the best way to earn self paced online college degrees.
Find Out More About Accredited Self Paced Online Colleges
Think self-paced online courses might be perfect for you? Whether you're looking for a self-paced degree or certificate program online, or individual courses, options may be out there for you.
Each self-paced online colleges program may be designed a little differently, so make sure you reach out to the schools you're considering for more information to help your decision along and find out which self paced online college or self-paced masters degree may be a fit for you.