Academia has always been considered an "old boys' club," but fortunately, some high-powered women are challenging the status quo with bold innovations and policy changes to help schools – and, more importantly, their students – succeed.  Although their share of higher education leadership roles may be smaller than men's, these women are impacting higher education in unique, and sometimes surprising, ways.
Watch and find out why Carol Aslanian thinks these influential women stand out.
Some are forging new paths for underrepresented populations like adults, minorities, part-time and online students –an ever-growing and formidable force of learners who are breaking the "traditional" mold and redefining what it means to be a college student. (In fact, only about 15 percent of undergrad students today fit the "traditional" label: full-time and living on or near campus.)i  Some women leaders are challenging policies that no longer serve today's student, while others are fighting to make high-quality education accessible to everyone, regardless of race, gender, or socio-economic class. 
Who are these forward-thinking women who are blazing trails – and even raising eyebrows? We asked Carol Aslanian, Senior Vice President of Aslanian Market Research at EducationDynamics – who's been helping and researching the adult learning market for more than 30 years – and the following women made her list:
Martha Kanter, former Under Secretary, U.S. Department of Education (USDoE)
Advocate for the post-traditional student in national education initiatives

Kanter's backstory: A lifelong community college educator, Martha Kanter was the first person to hold the prestigious position of Under Secretary (the second-in-command at the US Department of Education) with an entire career spent serving post-traditional and underserved students.  In fact, previous to her Department of Education role, Kanter was the chancellor of California's Foothill-De Anza Community College District, one of the largest community college districts in the entire country. She left her position in 2013, and now serves as Distinguished Visiting Professor of Higher Education at New York University.
Kanter's impact: If you picture today's typical college student, who do you see?  If you envision an eighteen year old living on a college campus, think again.  Eight-five percent of students in America are what we consider "post-traditional": wage earners who need part-time, flexible and online courses of study to juggle work, family and school.  Through her work as Under Secretary from 2009 to 2014, Kanter worked to empower this underserved yet overwhelming majority in the student population.
As part of the Obama administration, Kanter was charged with delivering on the President's overarching goal for education in America: to have "the best educated, most competitive workforce in the world by 2020."ii It's a tall order, but Kanter navigated the complexities of the U.S. education system with finesse, successfully finding ways to serve students who desperately need a voice in higher education. 

In her first two years on the job (and despite the outcry of critics who said it either couldn't or shouldn't be done), she helped turn the Direct Student Loan program into a reality.  Not only did the program reduce the cost of college education for millions of American families, it also resulted in a 50 percent increase in college students qualifying for federal Pell grants.iii She also fought on behalf of adult, post-traditional, community college and online students, successfully convincing the government to commit to a $2 billion federal investment to increase quality, graduation and employment opportunities for community college students. 
Kanter's legacy continues to make an impact on the higher education world as she shares her expertise on community colleges, post-traditional students, and federal education policy through her courses and writing. 
Stephanie Bravo, Founder and President, StudentMentor.org
Innovator for America's disadvantaged and minority students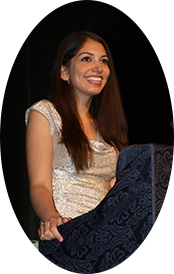 Bravo's backstory: If there is anyone who understands the challenges of being a disadvantaged minority student, it's Stephanie Bravo, the founder and president of StudentMentor.org.  A self-described "poor Mexican-American girl from San Jose," Bravo once belonged to the less than one percent of med students in America who are Latino.iv  She was also one of a select group of students admitted to Stanford University's Minority Medical Alliance Medical Mentorship Program (SUMMA MMP), an experience that dramatically impacted her life for the better – and even helped redirect the course of her career. 
Bravo's impact: Inspired by her participation in SUMMA, Bravo became Mentorship Program chair of the Latino Medical Student Association (LMSA) chapter on campus, helping to build a similar program for students in need of educational and professional guidance.   She soon met a student who wanted (and, in her opinion, deserved) to join the group, but couldn't because he didn't meet the requirements.   "He was a community college student and couldn't attend our undergraduate mentoring program because it required in-person attendance during times when he had other work and family commitments, similar to many community college students with different life circumstances than four-year students who live on campus," says Bravo. v
This pivotal moment sparked the idea for StudentMentor.org – a much more expansive and far-reaching initiative than her original campus-based program – which provides mentorship opportunities to students across the nation.  StudentMentor.org now serves students enrolled in over 2,000 colleges by connecting them with mentors who provide professional advice online, by phone or in person.

Bravo's ultimate goal is to help every student find the source of support and guidance that can help make their professional dreams a reality: "Mentoring played a powerful role in changing the course of my life – I want to make mentorship available to everybody so students can achieve their dreams and become the leaders of tomorrow, with their mentors supporting them every step of the way." vi
Belle Wheelan, President, Southern Association of Colleges and Schools Commission on Colleges (SACS-COC)
Champion for educating our generation's female and African-American students
Wheelan's backstory: Take a glance at Belle Wheelan's resume and you'll be struck by the number of times the word "first" appears.  Wheelan is the first African American and first woman to serve as President of SACS-COC, one of the six regional accrediting bodies in America; but in a career spanning forty years, she has the double distinction of being the first African American as well as the first woman to serve in many different capacities, including faculty member, chief student services officer, campus provost, college president and state Secretary of Education.  
Wheelan's impact:  An influential voice in education for both women and African Americans, Wheelan spends time delivering motivational speeches to young women about the importance of education. In the 1960s, Wheelan was forced to attend a segregated school in the South, and has said that "living through two revolutions, a black revolution and a women's revolution," has heavily shaped her beliefs.vii  An advocate for equal opportunity in education, Wheelan encourages students to take pride in their heritage and gender and to make sure their voices are heard in the increasingly diverse education landscape. 

Part of her advocacy is keeping an open mind to new initiatives, like Competency Based Education (CBE), while also defending her organization's accrediting methods and gradual, careful approach to approving new technologies and ways of learning.  CBE is gaining steam at community colleges (and some four-year schools) across the nation, offering programs that help working adults gain the skills and knowledge they need to apply to jobs in their field of study.  The federal government has criticized accrediting bodies like SACS-COC for not keeping up with the rapidly shifting higher education landscape – including CBE programs and online learning – but Wheelan, who has created a commission to carefully review these new programs, is standing her ground.
 "Just because a new idea comes up doesn't mean we should change everything," she says.  She's also warned the federal government that removing accrediting organizations' expertise from the approval process could lead to less protection for students, who could be fleeced by low-quality programs.   Wheelan is defending SAC-COC as higher education's "watchdog" – and continues to stand up for the schools she accredits and the students who attend them.   
Drew Gilpin Faust, President, Harvard University
Pioneer for female influence and authority in the Ivy League

Faust's story: If the number of women in college leadership roles seems small, you'll be shocked to learn just how few females sit or have sat at the helms of Ivy League colleges and Universities.  Faust is the first woman to serve as Harvard's president, and only the fifth woman to serve as president of an Ivy League university.  She is also Harvard's first president since 1672 without an undergraduate or graduate degree from Harvard.
Faust's impact: An achiever of several firsts, Drew Gilpin Faust has gained entry into the ultimate boys' club: the Ivy Leagues.   Faust's tendency to buck convention began at an early age, when as a young girl growing up in the Jim Crow South, she broke ranks with the white establishment and wrote a letter to President Eisenhower imploring him to end segregation.  As the first female leader to take the reins at Harvard, she asked people to look beyond her gender (just as she was able to look beyond people's color), stating during her appointment ceremony, "I'm not the woman president of Harvard, I'm the president of Harvard."viii
She has also led one of the Ivy League's first successful entries into online education by overseeing the launch of edX, a platform for MOOCs (massive open online courses) taught by some of the world's best universities.  In May 2012, Faust joined forces with MIT to introduce the site, offering courses that are free to anyone with access to a computer and internet connection.   

Through edX, Faust has taken a stand to democratize access to educational courses, allowing virtually anyone to gain knowledge from some of the most respected universities in the world – including her own Harvard, and MIT, Berkeley University of California, Dartmouth,  and Columbia University (among others).   Though Ivy League schools like Harvard are still some of the most exclusive and expensive learning institutions in America (and often accused of elitism), Faust and her partners have taken a large step to make the top-quality education they offer accessible to a far greater diversity of students.
Kanter, Bravo, Wheelan and Faust are among a new generation of women opening doors and raising the bar for female leadership in higher education. Challenging what we thought we knew about educating college students (both traditional and post-traditional), their impact is making a difference at colleges, universities and education organizations across America.  Most of all, they exert their influence to make decisions – some of them unpopular, or even radical – that best serve students, schools and the world of higher education as a whole.
---
[i] acenet.edu/news-room/Documents/Post-traditional-Learners.pdf (page 6) [ii] www2.ed.gov/news/staff/bios/kanter.html [iii] www2.ed.gov/news/staff/bios/kanter.html [iv]latino.foxnews.com/latino/community/2012/07/30/latina-stanford-student-creates-national-mentoring-program/ [v] latino.foxnews.com/latino/community/2012/07/30/latina-stanford-student-creates-national-mentoring-program/ [vi] latino.foxnews.com/latino/community/2012/07/30/latina-stanford-student-creates-national-mentoring-program/ [vii] books.google.com/books?id=f_aI_oddycsC&pg=PA3&lpg=PA3&dq=belle+wheelan+speeches+women&source=bl&ots=yoXhKEJw8o&sig=sgAJFPG65iFFieXV_VP39to_HAc&hl=en&sa=X&ei=vstzU-X_K4LtrAfW94B4&ved=0CEwQ6AEwBQ#v=onepage&q=belle%20wheelan%20speeches%20women&f=false [viii] boston.com/news/education/higher/articles/2007/02/11/harvard_prepares_to_name_first_woman_president/?page=full