Sponsored Online Programs Available
Museum Studies Online Certificates
Organizing a museum is an art, and one you can study by earning a certificate in museum studies online. By taking four to six courses over six months to one and a half years, you can learn what it takes to be a museum practitioner in areas such as curation, management, education, and care.
In many cases, your courses in your certificate program will be master-level courses, enabling you to earn sixteen to twenty-four credits to complete your certificate or, in some cases, transfer into a master's-degree program. In other cases, you might pursue an online museum studies certificate at the undergraduate level. In such cases, you'll earn twelve to eighteen credits to complete your certificate or potentially transfer into a bachelor's degree program.
What Will I Learn When I Pursue a Certificate in Museum Studies Online?
Some key learning outcomes of earning a certificate in an online museum studies potentially include:
Understanding museum management practices in areas such as leadership, financial management, project planning, and resource development
Gaining insight into the vital components of exhibits and visitor experiences such as curation, collection management, design, and conservation
Developing knowledge of museum-focused topics such as museum technology, law, design, and visitor engagement
What Will I Study as I Earn an Online Museum Studies Certificate?
Much of the work that happens in museums is interdisciplinary. As such, your coursework may offer an interdisciplinary view of museum studies. Disciplines connected to museum studies typically include history, political science, sociology, anthropology, and others. Some specific subjects you might study within those disciplines include:
Concepts in preventative conservation
Techniques in preventative conservation
Practical applications of collections management
Legal and ethical issues in collections management
Museum administration and management
Museum history, theory, and culture
Collection care and management
Museums and public education
Cultural issues in museum and collection coordination
In addition, students may look at how museums interact with communities and engage public support and education.
Some programs offer opportunities for hands-on experience in exhibition planning, collection management, educational programming, administration, and community involvement. Students completing their program online may work with their advisors to find hands-on opportunities where they live.
How Will My Online Certificate in Museum Studies Be Structured?
Every program is different, but for the most part, you will complete your courses online by reading, engaging in individual and group assignments, writing papers, and taking tests. Certificate courses are not necessarily easier than those connected to a degree program; in most cases, they're actually the same. The only difference is that you will take fewer classes and walk away with a certificate rather than a degree.
To enter a certificate program, you may not have to apply to the school. Many schools allow students to simply register into courses with the expressed intention to pursue a certificate.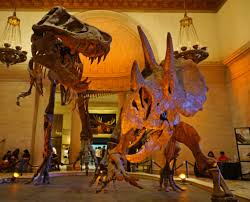 Start Your Education Now
Jumpstart your career in museum studies by looking at the sponsored listings for accredited schools on this page!