Sponsored Online Programs Available
Earn Online Religious Studies Certificates
If you earn an Online Religious Studies Certificate you will learn how to step up your game in the worship arts ministry. Courses and classes focus on information that you can apply to your local ministry works as a spiritual leader.
Earn an Online Religious Studies Certificate and pursue the study of religion in the context of education, cultural studies, politics, and more. Students may apply various theories and interdisciplinary frameworks to religion in society, while preparing for new professional goals.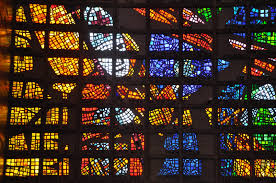 Earn an Online Religious Studies Certificate
Perhaps you wish to prepare for new goals related to your profession. Or, maybe you want to enhance your knowledge of an area that's important to you, personally. Each Online Religious Studies Certificate may have slightly different intended outcomes.
For example, a program may focus on the study of religion in classrooms and other educational settings. Current or future educators may find it enriching to study religious education and theory. And, they could potentially learn how to develop lesson plans for the teaching of religious studies.
Other certificate programs may focus more on an interdisciplinary study of world religions. And Christian Studies Certificates, which may be offered by seminaries, could be helpful to those interested in pursuing a Christian ministry. Such programs may be rewarding for anyone from laypeople, to those thinking about pursuing a seminary degree.
Keep in mind that certificates may be offered at different levels. Undergraduate certificates may help students build on what they're learning in a bachelor's program. And, online graduate religious studies certificates may help those with a bachelor's or graduate degree to explore new ideas and directions.
What Might I Learn?
Again, that depends on the Online Religious Studies Certificate you pursue. A program focused on religious education may focus on not just the theory of religious studies, but also curriculum development and pedagogy. A Christian studies certificate, on the other hand, may focus on Christian theology and ministry.
It's important to learn more about the prospective certificate program you are considering. However, here are just a few of the courses you may find:
Fieldworks in Religious Communities
Evangelical Christianity
Women in Judaism
Politics of Religion in Liberal Democracies
The Rhetoric of Belief
Shi'a Islam and Politics
History of Western Christianity
And more!
How Long Might It Take to Earn My Certificate?
Online Religious Studies Certificates vary in length, because each may require a different number of course credits. For example, a certificate that requires five courses may take about two years, on average, for a part-time student to earn. A full-time student should be able to complete it in less time.
Explore Online Religious Studies Certificates!
Ready to get started? Check out some potential Online Religious Studies Certificate programs that may be perfect for you. Don't forget to request information from programs that interest you.