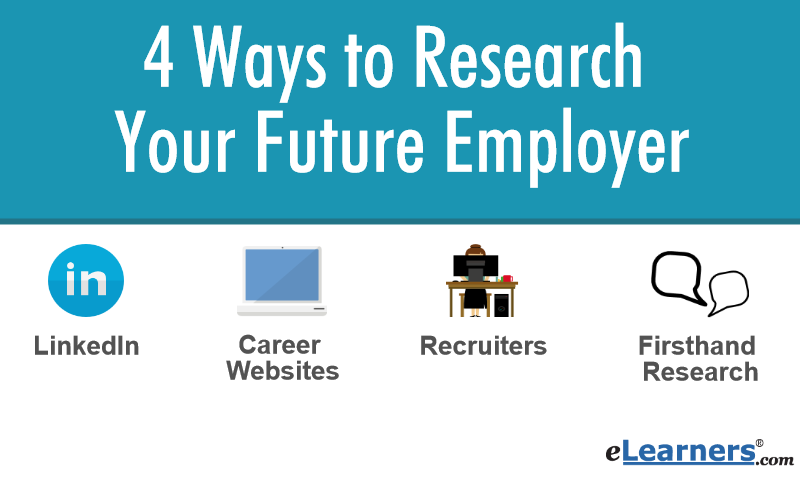 What's in a job? You come to work each day, perform your daily tasks, break for lunch, finish your projects, and commute back home. Does it really matter where you're working and who's paying you?
Yes, say the experts. In a down economy, lots of jobseekers are tempted to lunge at the first available opening. If you're lucky enough to have multiple options, you might instinctively follow the cash. But career satisfaction, beyond salary, is still an important end goal – one that different employers are more or less capable of providing.
Fortunately, today's jobseekers are far from alone in the search for satisfying employment. Whether you're out of work or simply out of patience with your existing role, the following resources can help you find, not only a good job, but a good employer.
LinkedIn
LinkedIn is probably the first point of reference for any savvy jobseeker – and not just because members can search the site's extensive list of job openings. LinkedIn's "Search Companies" feature offers key statistics on thousands of organizations – including annual company growth, levels of degree attainment, and years of experience among current workers.
Want more inside information? "Follow" a listed company, and you can identify employees who attended your college. When it comes to employer research and career networking, "alumni are notoriously willing to help other alums," advises Erin O'Harra, a representative of the site. By following a specific company of interest , you'll also receive updates whenever someone leaves or joins the team. Seeing where people come from and where they end up "can help you visualize what your own career path may look like," O'Harra says.
But what if you're scouting smaller employers? O'Harra offers several strategies for jobseekers who are researching more local firms. Using LinkedIn's advanced search feature, you can find professionals who've worked at a company and included it in their employment histories, even if the company doesn't have its own profile. If you find a secondary connection, you can request an introduction through your mutual contact. O'Harra suggests proposing an "informational interview," to ask about the company culture, the work environment, and other unwritten benefits.
If you're new to LinkedIn or simply don't have any connections with a desired organization, you can build your own. Pick an employee who looks friendly, and make note of the groups he's involved with. By joining the same group, you may gain a contact, plus grow your knowledge of specific employers and the industries they occupy.
CareerBliss
These days, the Web gives us a chance to rank and review every aspect of our lives, and careers are no exception. Sites like CareerBliss.com and GlassDoor.com are lending jobseekers an inside look at the organizations they might like to work for – along with information on salaries and current openings.
"Our goal is long term career happiness and fulfillment," explains CareerBliss' CEO and co-founder, Heidi Golledge. "We believe [it's] possible through an open forum of shared company and salary information from tens of thousands of our users."
Besides logging salary statistics, CareerBliss users grade their job experiences in terms of job security, career advancement opportunity, and work/life balance. According to Golledge, these occupational intangibles are just as important as dollar signs for future employees. "We help people figure out which aspects of a job will make them happiest and which companies rank high on those aspects."
Future employees aren't the only interested readers, either. Corporate hiring managers browse (and sometimes request) aggregated listings on their own companies. By tapping into employees' opinions, employers use sites like CareerBliss to reduce turnover and promote productivity.
Recruiters and Staffing Agents
The concept of career "bliss" certainly sounds appealing, but are choosy jobseekers being too idealistic? Not according to veteran staffers like Ellen Howard, senior associate of corporate staffing at A. Taylor Personnel, based in New York City. "Anyone has the right to be choosy about the roles and employers they will consider," Howard stresses.
At the same time, she warns recent graduates against preemptively dismissing support roles, when there's an opportunity for training and advancement. Recruiters, she says, are exactly the people to help you identify such opportunities. "We're familiar with [our clients] and can offer insight," Howard explains. A job post only provides so much information. Staffing agents have spent time building relationships with different employers. They have a good sense of how often employees are promoted, fired, or driven to quit.
Recruiter opinions may also be more dimensional than online posts – especially those written by former employees. "Market rate is not what it was three years ago," Howard warns, in terms of so-called average salaries. "Many people feel they are entitled to 'X' amount even if they don't have all the skills required for the position."
So how can you find a good recruiter? Referrals from friends and family members are an obvious solution. Barring those, jobseekers can search online for local agencies and recruiters that specialize in specific industries – like healthcare or information technology. In Howard's view, good recruiters take the time to understand clients' goals and interests. They should also be available to help you tweak your resume and prepare for specific interviews.
Firsthand Research on your Future Employer
If you've already applied for a job, and you manage to land an interview, you still have time to do some employer reconnaissance. In fact, your firsthand impressions are probably the most valuable. Ellen Howard points out that job candidates can learn a lot about a firm, just by sitting in the company's waiting room. "Many people walk in and out. Look to see how they dress, how they interact with other people. You can also get a vibe for the company by noting who they employ as a receptionist, and how she answers the phone."
Optimize your investigation (and the first impression you make), by arriving fifteen minutes early for your interview. If you show up exactly on time, your interviewer might wonder if you were conscientious enough to plan ample travel time. If you show up too early, you might seem like a lurker.
Remember too that any single observation or opinion is probably not representative of an entire organization. CareerBliss' Heidi Golledge offers the following caveat, which applies to employer research done in any context: regard isolated, extreme positions – either positive or negative – with suspicion. Look for consistency.