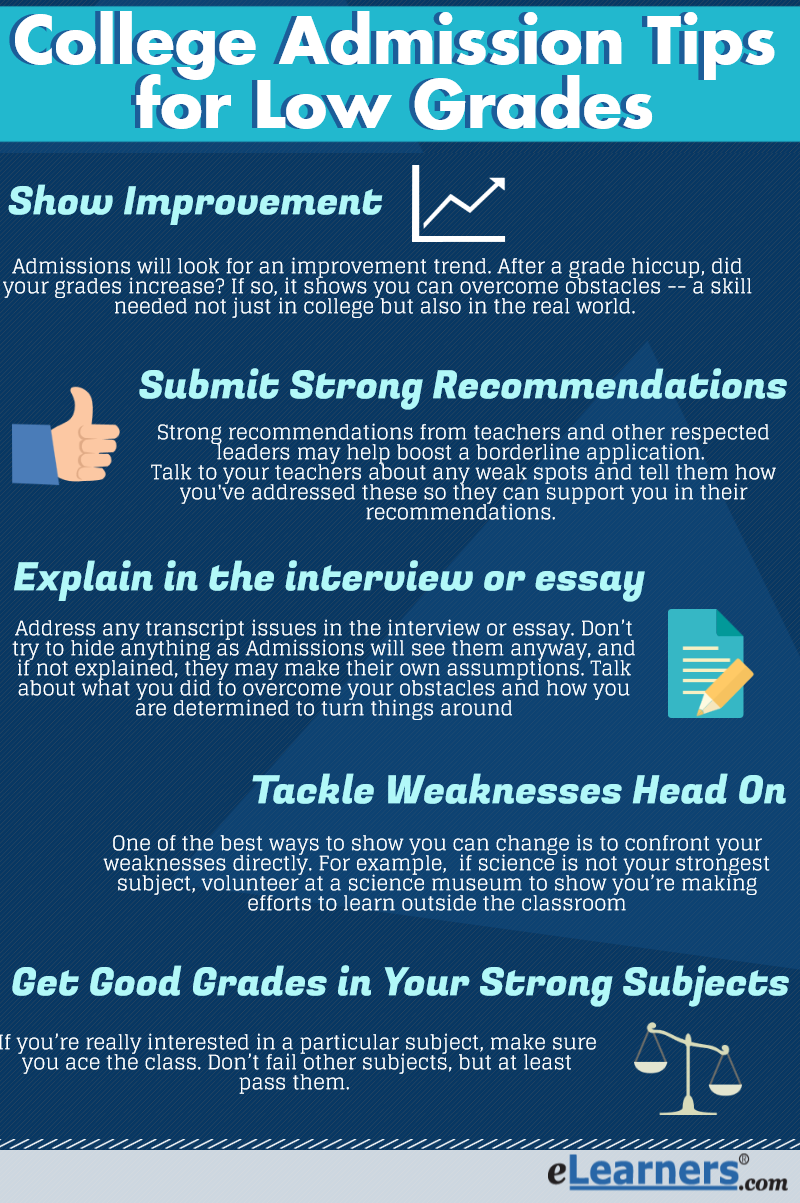 As much as we'd all love to have straight A averages, not everyone has a history of strong grades. Perhaps you're better at some subjects than others or a life changing situation took place that affected your focus. Or, maybe due to youthful inhibitions, you just didn't pay attention in school.
Now you're applying to colleges, and your grades matter. What do you do when you have a history of not-so-stellar grades? Here are tips that may increase your college admissions chances. Just keep in mind that some highly competitive schools may not bend when it comes to their strict entrance requirements. However, other schools may give you a chance if you're able to show good faith in turning things around. Here are some college admission tips for students with low grades.
Get Good Grades in Your Strong Subjects
We're not all equally good at math, English, science, social studies or foreign languages. However, if you're really interested in a particular subject, make sure you ace these classes. Don't fail the other subjects, but at least pass them. For example, let's say you're planning on majoring in English Literature. In this case, if your transcript shows strong grades in English classes but weaker ones in math, the latter may not matter as much.
Show Improvement
Perhaps the transition to high school was tough or you moved to a new school and these changes affected your focus on school. What Admissions will look for is an improvement trend. After the initial hiccup, did your grades increase? If so, it shows you can overcome obstacles -- a skill needed not just in college but also in the real world. But let's say you started out with strong grades and then they dropped. Again, if you can show an upward tick in grades after the dip then this shows improvement. If the grade declines occurred during your senior year, you'll have to explain thoroughly why this happened. If you don't, Admissions may assume you checked out early and then think this could happen again if they admit you into their college.
Tackle Weaknesses Head On
One of the best ways to show you can change is to confront your weaknesses directly. If you're not strong in math, take an extra course at a learning or enrichment center to show you're addressing the problem and make sure you do well. If science is not your strongest subject, volunteer at a science museum or some other organization related to science to show you're making efforts to learn even if not in a traditional classroom setting.
Explain in the Interview or Essay
Address any transcript issues in the interview or essay. Don't try to hide anything as Admissions will see them anyway, and if not explained, they may make their own assumptions about your competency. Maybe there was a health crisis, divorce or death in your family that affected your priorities. Perhaps there were transitional issues in a new school. Be honest, and don't lie as there are always ways to check out your story. Then talk about what you did to overcome these obstacles and how you are determined to turn things around. Say these only if you're sincere, as nothing kills your chances more than suspicion of dishonesty.
Submit Strong Recommendations
Strong recommendations from teachers and other respected leaders may help boost a borderline application. Talk to your recommenders about any weak spots and tell them how you've addressed these so they can support you in their recommendations. You definitely do not want them to write a generic canned letter as Admissions officers can often sense these at which point the recommendation holds less bearing.
Getting accepted into a school, especially a "reach" school in terms of requirements, can prove challenging. But Admissions officers know that perfect scores don't always equate to perfect students, and someone who has overcome adversity and shown improvement over time can often succeed in not just college but the real world. 
Of course, if the student has a real mess of a transcript with no upward trend then nothing may be able to save the application. Or if the student does not have a strong work ethic or self-discipline then no matter where he goes he may not succeed. But if you're honest, passionate about changing and willing to put in the hard work needed, then perhaps a college will give you a chance to prove yourself.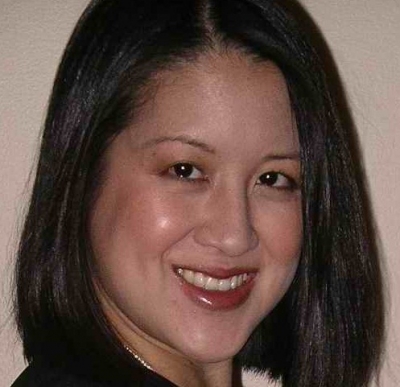 Maria Wen Adcock, a former college admissions counselor at New York College of Health Professions, has many years of experience mentoring and recruiting students for the corporate world. She is also a former marketing executive at Time Warner, Condé Nast, Sara Lee Corporation and General Mills.