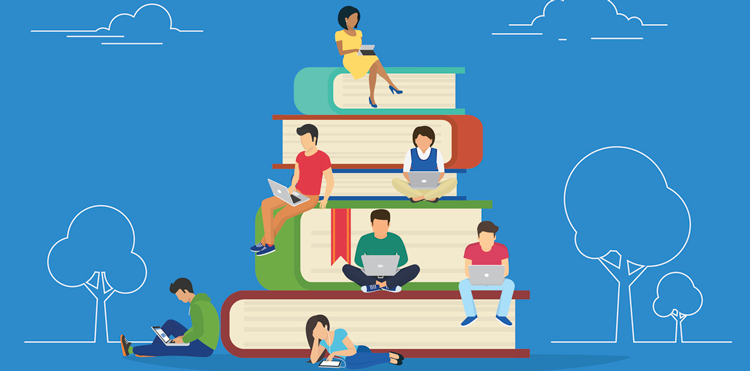 A micromaster is a series of graduate levels courses that could be applied to a current or future career. Relevant courses are designed to be recognized by employers in your field. Classes could develop your industry specific knowledge by covering pertinent information related to your field. By completing required courses, you could earn a micromasters certificate.
You could later apply this coursework towards an accelerated masters program. The shorter timeline could allow you to pursue both your professional and academic goals simultaneously.  Furthermore, you can find certain jobs that accept and value a micromasters certificate.  
Find micromaster programs here.
Applying a Micromasters to the Workforce
Micromasters programs could be applied to pursuing new careers. But how? Below are a few careers that graduates of micromasters program could work towards with the help of their graduate coursework.
Sales Manager
Sales managers organize large teams to develop and execute contracts that sell their product. Instead of being in the sales trenches, these managers of direct their team to help achieve predetermined goals.
For instance, you could be in charge of completing the following tasks.
Analyze sales statistics
Prepare budgets
Determine profitability of products
Direct sales techniques
Assign sales territories and quotas
Facilitate training
Managers might also be responsible for recruiting and hiring new employees in their department.i
These roles typically require entry-level applicants to hold a bachelors degree in a related degree. But, some may go on to require a master's degree for more advanced positions. In addition, sale manager positions highly value work experience. Having 1 to 5 years of experience in a sales role could demonstrate your expertise and knowledge in the field.ii
Earning a micromasters might fit directly into this plan. You could start to work towards an entry-level sales position and take part in on-the-job training. Simultaneously, you could start to complete classes in the micromasters program. By doing this, you could not only gain the experiential skill set in your work place, but the theoretical business knowledge in your classes.
Not to mention, since the micromasters' schedule is designed for working individuals, your professional and academic could work together in harmony. Classes might not conflict with your busy work schedule. Or, they may even be offered conveniently online.
In 2016, sales managers earned a median salary of $117,960 per year. These roles are also steadily on the rise. Between 2014-2024, the numbere of available sales manager roles are projected to potentially increase by 5%.iii
Administrative Services Manager
Administrative service managers coordinate supportive services that businesses need to complete their daily functions. These professionals ensure that the work behind the scenes is complete so that other employees can effectively perform their duties. Admin managers essentially ensure that the materials are there for a company to flourish.
For instance, administrative managers could be tasked with the following responsibilities.
Buy and distribute office supplies
File and store records
Recommend changes to office policies and procedures
Oversee safety compliance
Ensure company meets government standards
Administrative managers typically focus their attentions on one area of their company. There, they could become familiar with the unique needs of their fellow employees and office to better supply them with support.iv
Employers usually require applicants to hold a bachelors degree in business, facility management, or information manage to pursue these roles.v But, for those new to the field, a micromasters that includes classes in those fields might be a great way to kickstart your way into this industry. And, depending on your previous education, you might be able to pursue an administrative role in that line of business! Your two degrees could be working together!
And, if you want to pursue this career, a micromasters might cover business classes to help you better comprehend a company's functions. For instance, you could take business administration courses to flesh out your understanding of your company's business model. Then, you could apply that knowledge to developing an administrative plan.
In 2016, administrative managers earned a median salary of $90,050. And, these roles are continuing to grow. Currently, the amount of available positions are projected to grow by 8% from 2014 to 2024.vi
Computer and Information Systems Managers
Computer and information systems managers oversee the technology of a company.
Those in IT may be asked to provide to following support for their business.
Suggest upgrades for computers and other technology
Install and maintain hardware and software
Provide preventative and responsive computer maintenance
Negotiate with vendors for new hardware and software
Distribute employee hardware
If you apply for chief information officer positions, you could be placed in charge of developing an entire company's IT strategy. That could include the very systems you use, development tools, and more. In addition, these positions oversee the IT team's execution of initiatives and responsive to help desk queries.vii
These positions typically require entry-level applicants to have earned a bachelors degree in a related field. But, many positions go on to require management level applicants to have earned a masters degree.viii
Your micromasters could cover some of the necessary materials to help you pursue this position. In addition, you might also be able to take management and business courses as part of a micromasters. In these cases, you might be able to not only demonstrate your computer knowledge, but your leadership abilities as well.
In 2016, computer and information systems managers earned a median salary of $135,800. And, many new positions may become available in the near future. From 2014-2024, these roles are projected to increase by 15%. This is much faster than the national average.ix
---
[i] bls.gov/ooh/management/sales-managers.htm#tab-2 | [ii] bls.gov/ooh/management/sales-managers.htm#tab-4 | [iii] bls.gov/ooh/management/sales-managers.htm#tab-1 | [iv] bls.gov/ooh/management/administrative-services-managers.htm#tab-2 | [v] bls.gov/ooh/management/administrative-services-managers.htm#tab-4 | [vi] bls.gov/ooh/management/administrative-services-managers.htm#tab-1 | [vii] bls.gov/ooh/management/computer-and-information-systems-managers.htm#tab-2 | [viii] bls.gov/ooh/management/computer-and-information-systems-managers.htm#tab-4 | [ix] bls.gov/ooh/management/computer-and-information-systems-managers.htm#tab-1