Transferring colleges with bad grades can be a challenge. But while finding colleges that accept low GPA transfer students is not easy, it's also not impossible.
We've put together the answers to your most burning transfer questions, along with a list of colleges that may accept low GPA transfer and that you may want to consider as you pursue your new start.
Online Colleges and Universities That Accept Transfer Students
Featured Online Schools
1
Take advantage of some of the nation's most affordable tuition rates, while earning a degree from a private, nonprofit, NEASC accredited university
Qualified students with 2.5 GPA and up may receive up to $20K in grants & scholarships
Multiple term start dates throughout the year. 24/7 online classroom access.
Offering over 200 online degree
Popular Programs
Business Administration, Psychology, Information Technology, Human Services… [Explore More]
2
Ranked #8 by U.S.News & World Report for Best Online Bachelor's Programs
Aapply up to 90 transfer credits for bachelor's students, and 9 transfer credits for master's degree students.
CSU Global graduates experience a return on investment of 4:1, which means they receive $4 in salary and benefits for every $1 they invest in their education.
Available Programs
Business, Computer Science, Criminal Justice, IT, Psychology…[Explore More]
3
Experience world-class education online: Purdue Global offers 180 programs at associate's, bachelor's, master's and doctoral levels
Courses taught by highly respected faculty members who are experts in their fields
Competency-based ExcelTrack™ Programs may allow you to earn your degree faster and for less money
Full range of student services: individual educational advising, hands-on learning through interactive online classroom, no-cost tutoring in math, science and writing
Popular Programs
Human Services, Business Administration & Management, Medical Assisting, Early Childhood Education… [Explore More]
Sponsored
These online colleges and universities may accept transfer students with varying academic backgrounds. Each school has different admission requirements for transfer students, so be sure to check with the institution to learn if you may be eligible.
1. Capella University
Capella University offers flexible, competency-based programs in a variety of professional areas. Students may choose to study online at their own pace, or choose guided online learning where instructors set the pace. And, Capella is transfer-friendly, with 75% of bachelor's-level students transferring credits.
Potential transfer students should know: Capella may accept transfer credits for undergraduate coursework completed with a grade of at least C-, or graduate coursework completed with a grade of at least B-. Accepted credits may depend on your program's criteria.
2. Immaculata University
Offering both online and campus-based programs, Immaculata University welcomes transfer students from a variety of academic backgrounds. Their College of Lifelong Learning offers a variety of career-focused programs for adult or returning students.
Potential transfer students should know: Up to 72 credits may be transferred to a degree program at Immaculata's College of Lifelong Learning. Students must have earned a C or better for the course.
3. Boston University
Boston University is home to both on-campus and online programs. Students who have earned 52–64 transferable credits from regionally accredited institutions, among other eligibility requirements, may apply to BU's online Undergraduate Degree Completion Program.
Potential transfer students should know: Boston University may accept up to 80 eligible transfer credits from accredited schools. The student must have earned a C or better in the course, and in general, courses completed five or more years before matriculation at BU will not be accepted.
4. Purdue Global University
Purdue Global University offers online, campus, and blended learning designed to help students pursue undergraduate, graduate, or professional degrees. They welcome transfer students, and may permit students to transfer credits or even test out of courses in subjects they have mastered.
Potential transfer students should know: Kaplan University strives to help students transfer credits when eligible. To get the process started, students have to request transcripts for transfer credit evaluation from their previous institutions. Kaplan must receive transcripts no later than the last day of the first term.
5. Northcentral University
Northcentral is a regionally accredited university that is completely online! They serve students from around the world in their bachelor's, master's, doctoral, and certificate programs.
Potential transfer students should know: Upon admission to a bachelor's program, students receive an academic evaluation of their submitted transcripts, which details how many credits can be transferred. Among other requirements for transfer, students must have a cumulative 2.0 grade point average on a 4.0 scale.
6. Ohio Christian University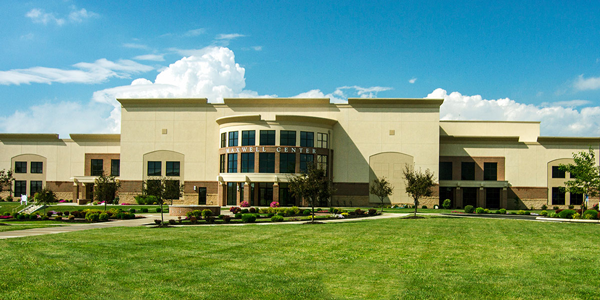 Ohio Christian University offers traditional on-campus programs, as well as adult and online degree programs at the associate's, bachelor's and master's levels. They welcome eligible transfer students, and strive to help the process go smoothly.
Potential transfer students should know: OCU may accept transfer credits for courses earned at accredited colleges, as long as you earned at least a C-. And, students from accredited four-year colleges may be able to transfer up to 95 semester hours to an OCU program.
What Do Universities Look for in a Transfer Student?
According to the National Association for College Admission Counseling (NACA), the two main criteria may be your GPA at your prior institution, and the average grades you earned in your transferable courses.*
However, some schools may also consider trends and patterns in your academic performance, in addition to your GPA. For example, maybe you had a rough start in your first semester of college but have since brought your grades up.
Evidence of improvement may or may not weigh into the transfer school's decision. The best way to learn what's expected of you is to contact your prospective school, and learn more.
Can You Transfer to Another College with a Low GPA?
That depends on the school. In some cases, admissions for transfer students may actually be more competitive than admission for freshman students straight out of high school.
In fact, the National Association for College Admission Counseling (NACA) noted that the average admit rate of transfer applicants is 61%, compared to 65% for first-time freshman.*
And, according to U.S. News and World Report, not all colleges have room for transfer students. Smaller or more competitive colleges may only accept a few transfer students per year.
So, does that mean your case is hopeless if your GPA is not competitive? Not necessarily. Even if you're not exactly proud of your academic record, there may be paths open to you. Here are a few potential opportunities to consider:
Schools with Fresh Start programs – Some colleges and universities may have programs for students seeking a clean slate. These programs have different stipulations, but they may be a way to seek admission or re-admission to a school without past academic coursework factoring into your enrollment. In some cases, a Fresh Start program may only be open to students who have had an absence of several years from college.
State Universities – According to U.S. News and World Report, some schools, like state universities, may be better able to accept transfer students than smaller schools. And, NACA reported that public colleges and universities accepted one transfer student for every six first-time freshman, compared to just one out of eighteen at private colleges.*
Online Colleges – Finding a university to transfer to may be all the more difficult if you limit yourself to a particular geographic region. And, if your first attempt at college was in your past, you may be looking for a way to pursue your education while continuing to work. Opening up your search to online programs may be a way to find a transfer school that's the perfect fit for you without having to uproot your current life.
Do Transfer Credits Affect GPA?
Generally, transfer credits do not factor into your GPA at the institution you have transferred to. In other words, while your course credits may transfer, your grades for those courses will not. That may be good news if you're planning on transferring universities with a low GPA.
However, keep in mind that your school may not accept your transfer credits if you have received a low grade for the course. For example, you may have to earn a C or better, for the credits to be granted. Various institutions may have stricter or more lenient policies, so check with your prospective school to find out more.
How To: Transferring Colleges with Bad Grades
Transferring colleges with bad grades may require a big effort on your part, but ideally, you'll be able to identify a higher education partner that's ready to help you pursue a new beginning. Here are a few tips:
Identify what went wrong the first time. Perhaps your previous college or program wasn't the perfect fit. Or, maybe unanticipated life circumstances got in the way. Whatever the underlying cause of your low GPA, it's wise to figure out what happened, and what you can do differently next time.
Research colleges that accept low GPA transfer students. If your grades are not what they should be, accept that not every college or university will have a place for you. Then, start doing your homework to find schools that may be able to work with you. Searching for a school's Common Data Set can help you learn more about transfer policies, including the number of transfer students accepted, minimum GPA required, lowest accepted grade for transfer credits, and more.
Talk to admissions officers. According to NACA, 81% of colleges have one or more admissions officers who work exclusively with transfer students.* Discussing your case with an admissions officer may help you get to the bottom of whether that school is a realistic transfer prospect or not.
Stay positive. Your prospective transfer school may want to know the story behind your less-than-stellar grades, and why you wish to change colleges. It's often wise to stick to the positives (while remaining honest, of course). In other words, don't be tempted to say anything negative about your past school or program. Instead, focus on your hopes for the future, and the specifics of why you want to transfer to the prospective school.
Apply to several colleges. Don't put all your eggs in one basket! Especially if you're worried about your GPA, it may be a good idea to apply to several potential transfer schools. Check out our list, below, or fill out our form to get matched!
Transferring Colleges with Bad Grades Might Be Possible!
Yes, ideally your grades would be better. But, you may still be able to pursue your educational goals at another college or university. To learn more about requirements for potentially transferring colleges, check out our sponsored listings, and request information from the schools that interest you.
* https://www.nacacnet.org/globalassets/documents/knowledge-center/transfer/socatransfer.pdf