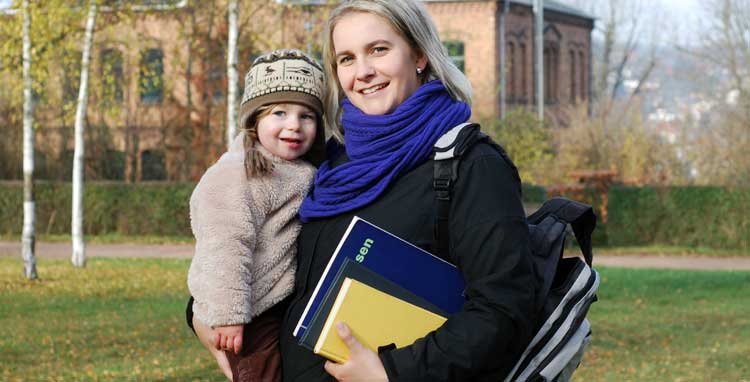 Your decisions affect your family. You wouldn't buy a car or plan a vacation without considering household logistics, and your education is even more important than those examples. That's why you need to get your family on board before you start an online degree program. Their support and understanding is crucial to your success.
Dr. Susan Smith Nash is the former Associate Dean at Excelsior College, a well-known college for non-traditional (adult) learners, and she couldn't agree more. "Without the moral support and day-to-day help of your spouse and children, many adult learners are prone to give up and quit. It's truly a team effort," says Nash.
Before you sit down for a family meeting, draft a list of talking points. Clear examples of the benefits and challenges at hand will help you keep the conversation on track. Organized thoughts will also show your family that you've done your research and you're ready to enroll. 
Outline your choice in specific terms. Avoid generic statements, like "school is important," or, "I'm doing this because I want to." Your family will respond better if they feel genuinely informed. You might want to mention the kind of job or promotion that a new degree can yield. Without promising unrealistic figures, you might also want to explain how your earning potential and job security will improve. Consider the issue from their perspective, and discuss items that will directly impact their lives in the short term and the long run.

Explain that an online degree makes sense for you and your situation.

You chose online learning for a variety of reasons. Distance learning is flexible, convenient, and proven to be as effective (if not more so) as classroom learning. Despite all the benefits of distance education, anticipate a level of skepticism. Describe some of your initial concerns about online education and discuss how you decided on an online degree. Illustrate that you have conducted careful research into the different educational options available to you.

Discuss the impact of tuition on the family budget.

Be up front in talking about how you will pay for college. Assure family members that federal financial aid is available, and that you understand the application process. Discuss your employer's tuition reimbursement program. If some corners are to be cut, be fair and show how everyone will have to contribute. Remind your family that your education is essentially an investment in the entire household.

Tell your family how they can help you succeed.

Establish ground rules for your study time. You will need more than just the time you spend accessing your online class. Budget for homework, reading your textbooks, writing papers or replying to discussion board postings. Set reasonable expectations for your study hours – "quiet time between 7-8 p.m." or "no bothering Mommy unless something is on fire or there is massive bleeding involved." Be prepared to consistently enforce these rules until the new family routine is firmly in place.

Estimate a timeline of goals and hurdles.

Both kids and adults respond well to timelines, rather than open-ended periods of change. Even though you can't promise when you'll graduate, you can provide a reasonable estimation, including the number of classes involved, and the number of weeks each class spans. Let family members share in the excitement of your progress. You might plan to celebrate the completion of each course with a special family event - like a pizza party or a picnic.
The tone of the discussion should be calm and open. Make sure everyone's ideas are heard, and don't hog the spotlight. Even though college is a huge event in your life, your kids and your partner still need to feel valued. Don't let the conversation end on a note about you. Focus on their upcoming milestones and accomplishments. Remind them that you'll now share common ground, when you have a big test and your kids have a test of their own. Tell them you'll need their input and editing help when you're writing a paper. And remember to express your thanks for their cooperation.