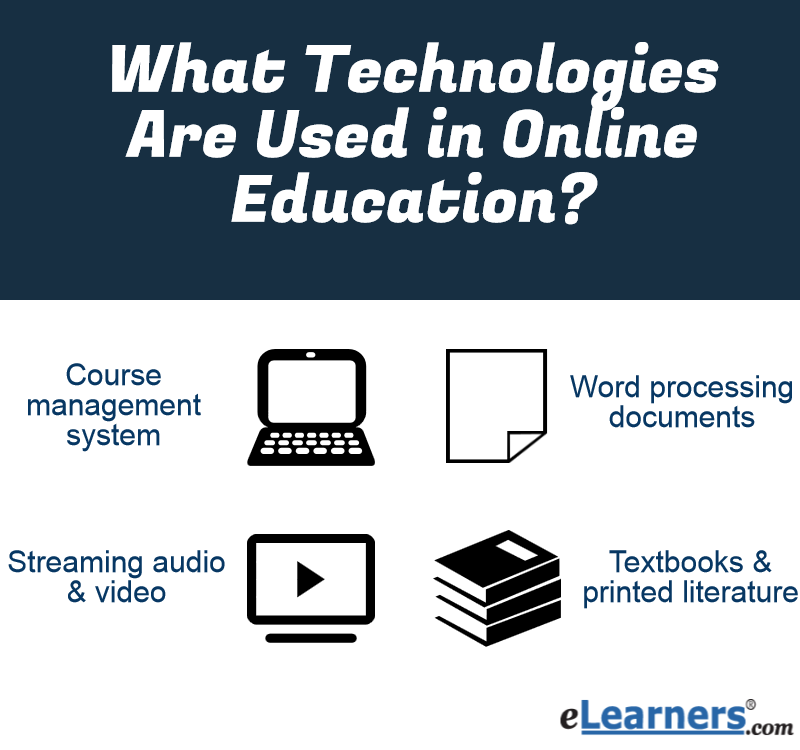 Distance learning uses a wide variety of technologies and different types of media. Most distance learning is Web-based and takes place through an "online campus" Web site.
These sites are sometimes called "learning management systems" and "virtual learning environments," but they're mostly just sites that you sign into to receive information and interact with your fellow students. These sites are collectively referred to as course management systems.
Course management systems are designed for instructors and students.
The most common course management systems systems are Blackboard, eCollege, and Moodle.
They all work mostly the same way. Your school will give you the Web address and log in information that you'll use to access the system. Once there, you'll be able to click into your virtual classroom.
Give distance learning the old college try.
While these technologies are not difficult to use, they can be new to many students, and that newness can lead to hesitation. You may want to reserve judgment about any of the technologies until you have used them for a while in a real learning situation.
Expect the following technologies…
Course management system like Blackboard, eCollege, or Moodle
Word processing documents such as .DOC or .PDF files
Streaming audio, video, and podcasts
Textbooks and printed literature
In online courses, expect digital handouts and copies.
So what about the types of information you'll find in your virtual classroom? You're likely to encounter a lot of reading — handouts that consist of Word documents and PDF files are common. But in recent years, online colleges have stepped up and advanced their offerings. You may find that your courses make a good deal of use of streaming audio and video, where you listen to or even watch a lecture or other resource right on your screen.
Audio files are available too.
You may even have the option to download these files onto an iPod or similar portable media player and review them while commuting or otherwise at your convenience. In fact, these sorts of options have been so popular that some schools that don't even offer online classes have begun making such things available to supplement traditional courses.
There's one more technology that you're likely to use, and that's the old fashioned textbook. Even with all our technological advances, there's still a lot of life left in them. While there have been experiments with online textbooks or with online course design that doesn't refer to a conventional text, most online courses assign a textbook that you order and receive in the mail.