1 Sponsored Online Programs Available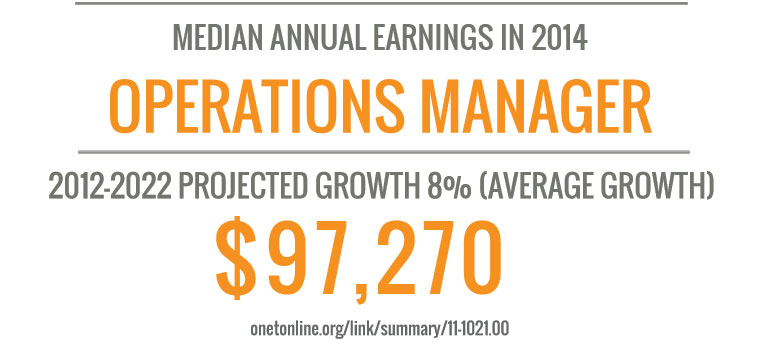 Earning an Online Bachelors in Project Management
Online Bachelors Degree in Project Management programs offer students a convenient way to learn basic business skills and leadership strategies for bringing different types of projects to completion. Project managers are responsible for planning, coordinating and directing activities in multiple industries from construction and engineering to information technology. If you are looking for a way to advance your education but don't have time to commute to a traditional campus, it is well worth considering an online bachelor degree project management.
Earn Your Online Bachelors Degree in Project Management: Basics
Project Management Bachelors programs are four-year undergraduate degrees -that's about 120 credit hours of coursework. Prospective students need at least a High School diploma or GED. Make sure to check the protocol for each school – some programs may require other application material such as a resume, a personal statement, standardized test scores or some work experience. After graduation of an accredited program, candidates may consider pursuing professional certification in project management.
In addition to virtual classroom learning, Online Bachelors in Project Management programs commonly have a capstone project requirement designed enhance your practical knowledge in the field. You may also have some scheduled residency requirements, an intensive, fieldwork or an internship depending on whether your program is completely online or a blend of in-person and distance-learning.
SUSPRISING STATISTIC: 74% of Logistics Managers have a Bachelor's degree.[i]
Types of Online Bachelors Degree in Project Management Programs
Project management degrees teach leadership skills, planning and organizational tools, scheduling, procurement, contracts, risk management, and quality control.
Choosing the right program for a project manager degree should reflect your personality and ambitions, so that you are leveraging your existing talents. Depending on whether you want more business courses, analytics or humanities, Online Bachelors in Project Management programs for students are offered as:
Bachelor of Science (B.S.) in Project Management
Bachelor of Arts (B.A.) in Project Management
Bachelor of Business Administration (B.B.A) in Project Management
Online Bachelor of Science in Project Management
By nature, a B.S. in Project Management might tend to include a more analytics (applied science) approach, so you might expect to find courses that include management, logistics, and computer science and inventory control. Some students look ahead to a M.S. in Project Management with this undergraduate degree.
Online Bachelor of Arts in Project Management
By nature, a B.A. in Project Management might tend to include more liberal arts courses so you may find courses in business ethics, cognitive studies or consumer behavior in addition to risk strategies, financial management and problem solving.
Online Bachelor of Business Administration in Project Management
The B.B.A. in Business Administration with an emphasis in project management is a business degree. Students might expect to take core courses in leadership, negotiation, budget management, marketing and accounting in addition to courses strategic goal setting, portfolio management, procurement and contracts, and budgeting as pertain to project management duties. Some students look ahead to an M.B.A. with this degree.
Coursework
As you can see, there are different focuses in Online Bachelors Degree in Project Management programs that might appeal to different types of students. So what exactly could a core curriculum look like? It varies between schools, but here are some possible courses that e-learners might study for their role a project or program manager:
Forecasting
Production planning
Inventory control
Quality assurance
Supply chain management
Contract procurement
Risk management
Financial management and budgeting
Project control
Procurement and contracts
Organizational sustainability
Cost reduction, profit maximization
If your online program is asynchronous, your courses are delivered via pre-recorded classes so you get access 24/7. Some programs are interactive and include live-streaming webinars or they incorporate responsive technology that tracks your progress.
Accreditation
Educational technology is super advanced. Some online colleges have Apps and other innovative web learning tools. Be on the look out for accreditation standards. A college may be accredited by The Higher Learning Commission, a regional accrediting agency, or by the Project Management Institute's Global Accreditation Center for Project Management (PMI). The Accreditation Council for Business Schools and Programs (ACBSP) or the Association to Advance Collegiate Schools of Business (AACSB) accredits business colleges.
After Graduation
A degree is not a guarantee of a job, true. Project management considered an experience-based profession, so you might start out taking on smaller projects in entry-level roles, such as in Industrial Production or IT. Or, you may consider your Online Bachelors Degree in Project Management as a springboard to graduate study. Project management is a vital component of most industries making it one of the most versatile and preferred skills in the workplace today.
Take the Next Step
If some of your talents include the ability to think on your feet to solve problems, organizing tasks and your time, motivating others and negotiating, why not build on them? With an online Bachelor in Project Management program, school comes to you. This may make an undergraduate degree accessible from wherever you have a reliable Internet. So go for it – take that next step and choose the program that aligns with your personal ambitions.
---
[i] onetonline.org/link/summary/11-3071.03 | acbsp.org | .aacsb.edu | bls.gov/ooh/management/industrial-production-managers.htm | bls.gov/ooh/management/computer-and-information-systems-managers.htm