3 Sponsored Online Programs Available
Earn a Masters in TESOL Online
Masters in TESOL online programs aim to help teachers help their students communicate. Many of these programs focus on classroom teaching, or working one-on-one with students. TESOL masters programs might look at language acquisition, pedagogy, linguistics, differentiation strategies, and more!
Programs might be available for students at a variety of experience levels. That means you might earn your TESOL masters degree online whether you are already a classroom teacher, or want to become one.
Masters in TESOL Online: Professional Insight
"Teaching English is a broad and diverse field, one that's often misunderstood. I was initially really skeptical of getting an masters of arts in TESOL. It seemed unnecessary and I thought I was already good at what I did. But my MA program at The New School really changed my perspective on that. The program not only improved my classroom practice, but it also equipped me to train and lead teams of teachers, curriculum development, and action research projects. It's helped me be successful as a teacher, program director, and to start my own school."

- Rob Sheppard, masters in TESOL graduate
Click To Tweet!

Basics of Online ESL Masters Programs
Masters in TESOL online programs could take a few different approaches. Some might focus on how to work with students directly. Others might focus on overseeing language programs or curriculum. But even with these different perspectives, TESOL masters degree programs still have a key elements in common. For example, their primary goal is to help teachers with a passion to help their students succeed.
Masters in ESL online programs focus on how to educate English Language Learners, or ELLs. In particular, many programs focus on how to help ELLs in English-speaking communities. Courses look at how people learn languages, and how languages evolve over time. Classes might also talk about how to use that knowledge in your classroom every day. Overall, TESOL masters programs aim to help ELLs thrive in an English-speaking world. Just like teachers like you do!
Did You Know?

TESOL stands for "teachers of English to speakers of other languages." It includes both ESL and EFL classrooms.
Field Experience in Masters in TESOL Online Programs
Some masters in TESOL online programs may have field experience requirements that can't be completed online. This may especially be the case if your program aims to certify new teachers for the first time. Field experiences might be observation, student teaching, or intern/co-op opportunities. Specific requirements may vary. That could depend on things like program goals and certification requirements in your state, among other factors.
Types of TESOL Masters Degrees
Online ESL masters programs may issue a few different types of masters degrees once you complete the program. In many cases, the differences between these might vary from program to program. If that's the case, the degree type you choose may depend on the preferences in your school district, or other factors.
Here's a brief guide to the types of degrees you might find as you search for online TESOL masters programs.
Master of Arts in TESOL: These might tend to a more classroom-oriented option. In other words, Master of Arts in TESOL might approach content with the perspective of a classroom teacher. That's in contrast to other angles like research or administration. Master of Arts in TESOL might also be referred to as MAT (Master of Arts in Teaching) ESL.
Master of Education in TESOL (MEd): This might be one of the more diverse degree types, in terms of program perspective. While some programs may focus on classroom teaching, others might look elsewhere. For example, some MEd programs could focus on managing or designing curriculum for ELL students. Master of Education in TESOL might also look at overseeing a language program.
TESOL EdS (Educational Specialist): TESOL EdS degrees might be considered a step beyond masters. Specialist degrees generally involve more course work than a typical masters degree program. EdS degrees aim to establish post-masters level TESOL expertise.
These aren't the only TESOL masters degree types out there. If you come across another not listed here, or one that varies somewhat from these descriptions, don't worry! Ask your selected programs to learn more about what their degree options entail.
Example TESOL Masters Curriculum
What you learn class is probably the biggest factor in choosing your masters in TESOL online. Your particular curriculum might be unique to your school and the type of program you enroll in. Here are a few examples of the kinds of courses you might take while earning your masters.
Linguistics: In order to teach language, you'll have to understand how it works. Linguistics courses aim to help educators build that expertise. This knowledge could support teaching more accurately and answering questions more definitively.
Teaching Reading and Writing: This could be split up into a few courses. But the goal is the same: building English literacy skills. Classes look at strategies to help students learn to read and write in a second language in different contexts.
Speech & Pronunciation: These courses look at how people learn to speak and pronounce new words. They might also discuss ways to encourage that process. In other words, they aim to help you help students become more confident speakers of English.
Language Acquisition: These courses look at the science behind how people learn to communicate. Your classes discuss how we learn our first languages as children. They might also look at how people acquire subsequent languages. In some cases, they might even talk about at how to apply this knowledge when developing a curriculum.
Pedagogy: If you're already a certified teacher, you might have learned about pedagogy before. TESOL masters programs look at this through the lens of language education.
Curriculum: This topic may look at how to design and differentiate a curriculum for ELLs. Courses could talk about designing a curriculum for an ELL classroom. They might also look at how to modify an existing one.
These are only a few examples of the many courses your online TESOL masters program might offer. Remember that course descriptions, content, and approach may vary. That could depend on your school, the type of program you enroll in, the person teaching, and other factors. If you have any more specific curriculum questions, direct them to your selected program.
Masters in TESOL Online: Professional Insight
"The best thing about having a masters in TESOL is that you can work literally in any country of your choice without having to speak the home language. This gives you freedom that nearly no other degree can offer. Teaching English abroad has become more and more popular and most schools require that you have a bachelor's degree in anything but the collective mouths of any school's HR department will begin to water the minute they see a candidate with a Masters in TESOL."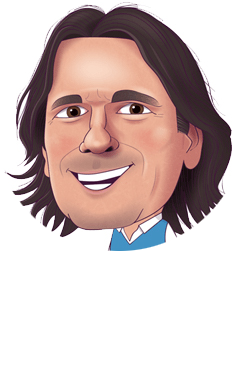 -Guy Arthur Canino, Business English Trainer, Linguist and Founder of Guy Arthur School
Click To Tweet!

Certification & Licensure
An important detail to keep in mind while you search for your online TESOL masters program is certification requirements. Some online masters in ESL programs expect that prospective students are already certified. Other programs could be designed for new teachers and people changing careers. Those programs might roll some certification requirements in that state into the curriculum. For more information about certification, reach out to your selected online ESL masters program.
TESOL Career Information
Educators with a masters in TESOL could have a variety of options available to them. You might want to teach in a classroom every day. Maybe you'd prefer to support students one on one, or lend your expertise in an organizational capacity. Whatever your personal goals, you could use your TESOL expertise to help your students become fluent English speakers.
Here are a few examples of potential careers, along with their respective 2015 median salaries.
Adult Literacy & Language Education: $50,280i
Instructional Coordinator: $62,270ii
Elementary School Teachers: $54,550iii
Middle School Teachers: $55,860iv
High School Teachers: $57,200v
Special Education: $56,800vi
Search for Masters in TESOL Online Programs
Ready to start your search for online TESOL masters programs? If so, don't wait any longer! While you review your options, think about what you want to learn, your career goals, and other preferences. Then start reading up on sponsored program listings. Once you find a program you think you might be interested in, click on Request Info to reach out and get more details!
---
[i] bls.gov/ooh/education-training-and-library/adult-literacy-and-ged-teachers.htm | [ii] bls.gov/ooh/education-training-and-library/instructional-coordinators | [iii] bls.gov/ooh/education-training-and-library/kindergarten-and-elementary-school-teachers.htm | [iv] bls.gov/ooh/education-training-and-library/middle-school-teachers.htm | [v] bls.gov/ooh/education-training-and-library/high-school-teachers.htm | [vi] bls.gov/ooh/education-training-and-library/special-education-teachers.htm