Sponsored Online Programs Available
Earn an Interior Design Masters Degree Online
A masters in interior design online may help prepare you to design interior environments in a variety of styles and settings. Study knowledge areas like lighting design, architectural preservation, use of color, design theory & criticism, design research, and more. Plus, prepare for new professional challenges or enhance a current role.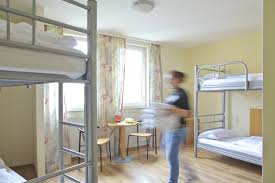 What Masters in Interior Design Online Programs Might I Find?
Among other potential programs, you may be able to pursue a Master of Arts (M.A.) in Interior Design, a Master of Fine Arts (MFA) in Interior Design, or a Master of Science (M.S.) in Architecture with an interior design specialization. Some of these programs may share overlapping knowledge areas and requirements.
However, each program may also vary in its focus, philosophy, and course offerings. It's best to contact the programs you're interested in to learn more about how a particular degree type might suit your goals.
What Could I Potentially Learn?
A masters in interior design online is typically designed to cover both the theory and practice of interior design. This may involve a study of what came before, like the history of architecture, as well as taking a look at contemporary issues impacting the design world. For example, you might explore how social, environmental, and global issues have changed and influenced interior design.
In addition, programs tend to cover knowledge areas that apply to an interior designer's future work. For instance, you might study project planning, or explore the use of light and color. You might also learn how to evaluate a finished design, or even teach the art of design.
Some potential courses you might find include:
Housing issues in society
Digital environments
Environmental psychology for interior design
Women in design
Design evaluation and research
Lighting design
Programs may also feature a final project or portfolio, helping students to create and showcase their interior design work.
Why Pursue an Online Masters in Interior Design Program?
Perhaps you're interested in building on past education and credentials in order to enhance your career. Or maybe you're hoping to explore a new path entirely, like teaching. An online masters program in design may offer the flexibility you need to further your educational goals while continuing to work.
Click Now to Learn More
Explore our sponsored listings to find masters in interior design online programs that may be perfect for you. See a program that catches your eye? Use the Request Info button to get the details.