0 Sponsored Online Programs Available
Online Biomedical Science Degree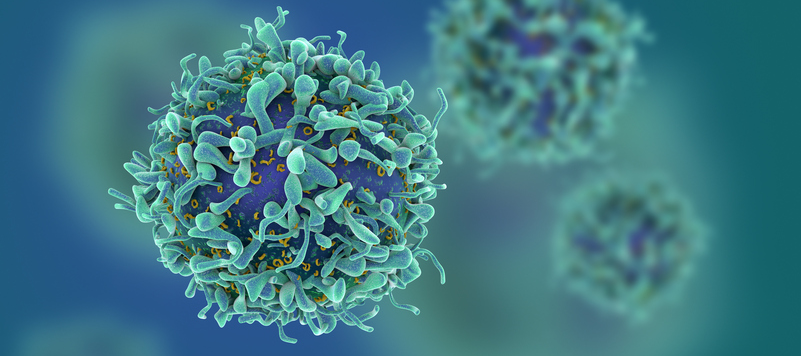 Studying in a Biomedical Science degree program may be a good path for you if advancing healthcare technology and honing scientific expertise sound like appealing career pursuits. An online Biomedical Science Degree may offer opportunities to take on these and other similar challenges related to medical science. Familiarizing yourself with some of the common courses, possible career options, and salary estimates for students who earn a Biomedical Science degree may help you get a better idea of whether or not such a program may be perfect for you.
Common Coursework for an Online Biomedical Science Degree Program
There are many subject areas that may be covered in the curriculum for a degree in Biomedical Science. Though coursework may vary from program to program, some of the classes included in a typical online Biomedical Science degree program include the following: [i]
Molecules to Organisms Focuses on critically analyzing trends in biomedical research.
Topics in Cancer Research: Evaluates current topics in cancer research in areas such as genetics, growth regulation, and immunization.
Modern Drug Discovery Technologies: In order to effectively study Biomedical Science, students may need to learn specific discovery and optimization techniques taught and detailed in this course.
Critical Readings in Cell Biology: Reading and comprehending cell and molecular biology, as well as more in-depth topical discussions, may be covered in this class.
Statistical Inference in Medical Science: Introductory look at using and interpreting elementary biomedical statistics.
Tissue Engineering: Learn to perform both tissue engineering as well as developmental biology experiments.
Students in an online Biomedical Science Degree program may take a combination of these and other classes to build knowledge and better understand the principles of the field.
What Skills May Be Ideal to Develop for Pursuing a Degree in Biomedical Science?
Your enjoyment of subjects like medicine and science may indicate that a Biomedical Science degree program is a great option for you, but there are other characteristics that a student should develop in order to get the most out of a program in Biomedical Science. Graduates who seek employment in the prospective position of biological technician should develop certain traits, including some of the following: [ii]
Reading comprehension: Take in and understand information presented in a written format.
Scientific skills: Be familiar with scientific principles and their application to daily work.
Problem solving: Recognize problems, assess or develop available resolutions, and implement solutions.
Active listening: Listen fully to others when they are speaking in order to understand their point and ask questions when necessary.
Near vision: A biomedical technician may be expected to see very small objects, so the ability to see clearly within a few feet is optimal.
Written expression: Communications in written form should be clear and easily understood.
Critical thinking: Utilize logical abilities to address problems and determine the best solutions.
Possessing these skills and abilities may be a great advantage to students interested in earning an online Biomedical Science degree, and they may be particularly useful to any students who pursue a career path as a biomedical technician.
What Careers May Employ People Who Earn a Degree in Biomedical Science?
Earning a degree in Biomedical Science may open doors for a range of opportunities in the fields of science and technology. Some positions that may be relevant include biomedical scientist, geneticist, and some laboratory technicians. [iii] The latter is one of the common jobs for Biomedical Science graduates to take, [iv] and it typically requires a Bachelor's degree in Biology or a similar field. [v] The position may entail some of the following duties: [vi]
Maintain and clean the materials and equipment found in a laboratory
Ensure that the laboratory's samples are properly categorized and prepared for analysis
Perform biological analysis and tests in accordance with lab protocol
Document procedures, results, and interpretation of results
Produce reports that summarize experimental findings
Salary Potential and Projected Job Growth Information
Data from the biological technician position indicates a steady number of opportunities. Salary and opportunity prospects for this position, which typically requires a Bachelor's degree, [vii] are as follows:
Biological Technician: $41,290 median annual salary in 2014 (projected growth from 5 to 8 percent) [viii]
These statistics show that there may be a growing number of opportunities for students who earn a Biomedical Science degree and pursue work as a Biological Technician. Whether you want to use your skills in a laboratory setting or explore other potential opportunities in the healthcare or science fields, a Biomedical Science degree program may help you gain the skills you need. Consider your skills, abilities, and goals to decide which program is ideal for you!
---
[i]ucsd.edu/catalog/courses/BIOM.html [ii]onetonline.org/link/summary/19-4021.00#Skills [iii]prospects.ac.uk/careers-advice/what-can-i-do-with-my-degree/biomedical-sciences [iv]prospects.ac.uk/careers-advice/what-can-i-do-with-my-degree/biomedical-sciences [v]bls.gov/ooh/life-physical-and-social-science/biological-technicians.htm#tab-4 [vi, vii]bls.gov/ooh/life-physical-and-social-science/biological-technicians.htm#tab-2 [viii]onetonline.org/link/summary/19-4021.00#WagesEmployment