Sponsored Online Programs Available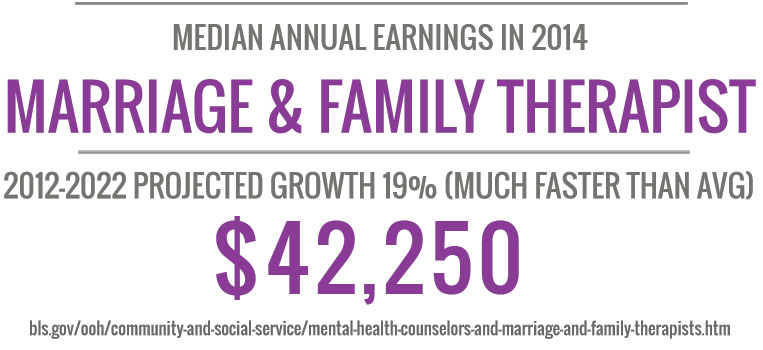 Online Masters Degrees in Human Services
Online masters in human services degrees cover the basic principles of how your organization can leverage its assets to help as many people as possible in your target community, such as people with disabilities or those who have a mental illness. Courses generally discuss how to lead human services programs and organizations effectively.
Human services are an essential component of any community. Earning an online masters in human services online could be your path to getting involved in this crucial field of social services—or to taking your involvement to the next level. And with the flexibility of studying online, you could do your work in your own time while still being there to make a difference in the field every day!
Online Masters in Human Services Basics
Masters degree in human services programs focus on two main goals. First, they look to help people thrive. Second, they want to help the communities those people live in flourish as well. That's the boiled down version, but there is a whole spectrum of complexities behind how to do that. So it's no wonder that human services masters programs are just as diverse. In fact, "diverse" is an apt description. Especially considering the diverse populations that human services programs might work with.
Did You Know?

Some human services professionals focus on a certain demographic. This could be by age, culture, or those with a specific need like homelessness.
Versatility in Online Masters in Human Services
The multidisciplinary nature of online masters in human services programs is only one thing that makes it unique.
In pursuit of your masters in human services, you might attend courses such as sociology, personnel management, and public policy. And those are only a few examples! Your curriculum may be somewhat broad even if you choose a program concentration. Why is that? Because your program might help you develop a firm grasp of psychology and sociology. Or it could help you hone your business acumen, or develop a faculty for communication. Whatever skills you're interested in developing, your selected program might address them since online masters in human services programs aim to help students prepare for any situation they might face.

Focus on the Community with Online Masters in Human Services
Human services encompasses a variety of unique organization types. A few examples include child and family services, public health, and more. Despite how different those may seem, most human services masters programs have one element in common. That element is community-mindedness. Human services masters programs, after all, are grounded in the needs of real communities. They aim to help people in those communities overcome challenges by providing important social services.
But human services doesn't only focus on the individual. A big part of it is helping communities on a larger scale. That could involve developing leadership or management strategies to meet community needs. It could also include ensuring the success of ongoing issues you are advocating for, for example, increasing the blind community's access to technology that will help them navigate the world more easily. Human services may even involve community development initiatives such as launching programs to drive your advocacy initiatives.
You could hone the business skills to manage programs. Or learn to promote team work for better conflict resolution in groups. You might even learn about project management, to take the helm on new projects.
Human Services: Helping People Thrive
Even considering the inherent community focus, when it comes down to it, online human services masters degrees are all about helping people on an individual level. Online programs might have a few different ways of approaching this. Some may focus on management roles within public programs and nonprofits. In that case, courses might look at organizational and leadership skills. The goal in that case, in the field, may be to make sure as many people as possible can get the help they need. However, some programs may instead aim to hone students' one-on-one skills such as counseling or advocacy.
Online Human Services Masters Degree Types
If you're looking into human services masters programs, you may end up having to choose between a few different types of masters degrees. These options generally may have a great deal in common. Both focus on different aspects of human services at the graduate level. Both are degrees students earn by completing a designated curriculum. And they both have the goal of helping people and communities thrive, whether by helping people to live more independently or helping them to be more productive members of society.
Generally, the types of degrees offered include the following.
Master of Science in Human Services: Master of science programs tend to focus on technical and scientific expertise. This could involve performing and analyzing research relevant to human services. Courses might also look at analytical and scientific skills relevant to a variety of human services leadership roles.
Master of Arts in Human Services: Master of arts programs tend to focus on the "human" side of human services. This could include the sociological aspects of working with individuals and communities. Courses might also explore how culture and society impact people's lives.
Regarding the above, there's one important thing to keep in mind. Individual programs might vary from the above descriptions in a variety of ways. In some cases, the specific differences between degree types might be nominal. When that's the case, the degree name might depend on the preferences at that particular school.
You might also come across other related masters degree options in different fields. Examples may include Master of Social Work (or MSW), and others. For more information on these and other degree types and how they might impact program curriculum, get in touch with the school in question.
Online Human Services Masters Degree Concentrations
Human services works with people and groups in all different parts of the community. A variety of unique options might be available to address those roles in detail. Some programs may be more generalized. Others may have a narrower focus on a single topic, or offer a series of concentration options. Choosing a concentration could be one way to ensure that your masters education aligns with your career goals or current role. In other words, you could enroll in a program whose courses directly relate to helping the people you serve.
Here are some example concentrations you might choose to pursue.
Leadership: Many masters in human services programs incorporate leadership to some degree. But some programs specifically focus on it! Human services leadership programs might share some skills and strategies with business programs. Examples include organizational behavior, accounting and finance, project management, or personnel management. Human services leadership programs aim to help students learn all about the management side of human services. Some programs may also look at nonprofit leadership.
Addiction and Recovery: These programs focus on roles helping people affected by substance abuse. This could include not just people struggling with addiction, but also their families. These programs might discuss the science behind physical and psychological addition. Courses might also cover the social and economic impact of addition on communities. And they might look at how it could impact families, friends and loved ones. Programs could also examine different philosophies and treatment strategies, patient advocacy. Some may even look at how to manage addiction treatment programs.
Criminal Justice: These programs look at the social and economic contexts of criminal behavior. They also cover the social programs that address it, as well as legal and policy issues. Courses may also look at current and historical approaches to criminal justice, and criminal justice reform. Programs might also discuss client advocacy, case management, and rehabilitation, among other topics.
Gerontology: These programs discuss the programs and services that work with aging populations. At the masters level, human services gerontology programs might look at managing those programs. Topics covered in a curriculum might span a variety of disciplines. This could include multicultural and global issues in aging. Courses might also discuss economic and policy issues. And your classes might examine quality of life and aging healthcare issues. And that's only a few examples! Some might even focus on specific programs, services, or organizations. For example, some might look at issues in residential care. Others might look at community services that help seniors living independently.
Mental Health: Human services masters programs focused on mental health tend to look at how to manage those programs. This includes learning about services offered to people in need of mental health services. Moreover, programs might look at how they might access these services. This could also include patient advocacy, and more. Programs might also encourage fluency on mental health treatment strategies, counseling and therapy.
Child and Family Services: Passionate about helping kids and families? Child and family services focused programs might be one way to learn about how to do it. Programs might examine the healthy functioning of family units in different cultures. They might also look at non-traditional family structures in your community. That could include, for example, LGBT and transgender issues as they relate to child and family services. What's more, programs might discuss social and economic issues that impact families. They might also about the health, economic, behavioral and educational resources available to families in need.
Social Policy: Want to make an impact on your community in the legal sphere? A concentration in social policy could be an option for you. Social policy concentrations talk about how law and policy impacts your community and the services offered. This could touch on things like how these policies are developed. Courses might also discuss how to navigate that complex arena. Programs might also talk about how you could get involved, and influence how that policy evolves.
This list is just an example of the many paths you might take in pursuit of your online masters in human services. Individual programs may offer a variety of different concentration options. What's more, those concentration options may vary from the descriptions listed above. For more information on the areas of focus available to you, get in touch with the schools you're considering.
What Can I Do With A Masters Degree in Human Services?
People who earn a masters in human services might follow a variety of unique career paths. Some things that could influence your path include your experience and education. The types of positions you've held in the past, or your program concentration, may each apply more directly toward certain types of roles in the field. Here are a few examples of positions somebody with a human services degree might pursue, along with average annual salary data from 2015.
Substance Abuse and Behavioral Disorder Counseling: $39,980i
Child, Family & School Social Workers: $47,510ii
Probation Officers & Correctional Treatment Specialists: $49,360iii
Community Health Workers & Health Educators: $43,840iv
Social and Human Services Managers: $63,530v
These are only a few examples of how you might help your community using your human services degree. Keep in mind that different kinds of roles might have different prerequisites. In many cases, entry-level employment may ask for a bachelor's degree. However, masters education could be a factor in advancing beyond entry level. Having a masters could also be important for management or organizational roles. Additionally, some work areas, such as providing therapy or counseling, may require specific credentials beyond a masters degree. This could include things like professional certifications.
Start Searching for Online Masters in Human Services
Ready to start looking for your potential online masters in human services programs? If so, eLearners could help! Review the sponsored program listings here. Then, when you find one you think you might want to attend, click on "Request Info" to read more and get in touch.
Then ask any questions, find out more, and just start applying!
---
[i] bls.gov/ooh/community-and-social-service/substance-abuse-and-behavioral-disorder-counselors.htm | [ii] bls.gov/oes/current/oes211021.htm | [iii] bls.gov/ooh/community-and-social-service/probation-officers-and-correctional-treatment-specialists.htm | [iv] bls.gov/ooh/community-and-social-service/health-educators.htm | [v] bls.gov/ooh/management/social-and-community-service-managers.htm