0 Sponsored Online Programs Available
Earning an Online Associate's Degrees in Sociology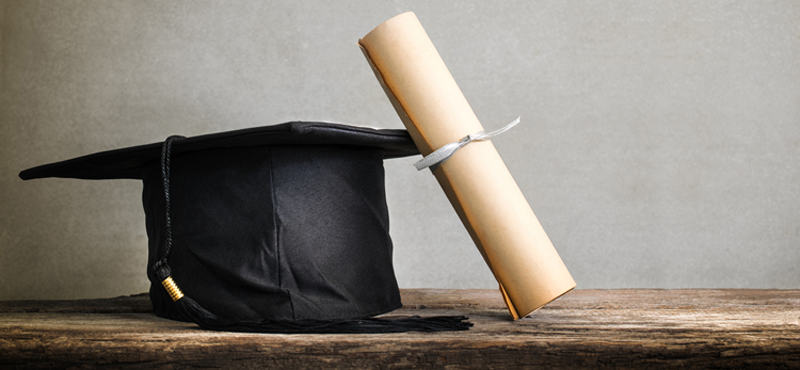 So what exactly is sociology? In simple terms, it's a social science that centers on studying the lives of people, groups, and society. It's also the study of human behavior as social beings—whether you're looking at individual interactions or global social processes. One way to begin your studies for being a sociologist is by earning an Online Associates Degrees in Sociology. To that end, sociologists study human society and behavior by examining the groups and social institutions that people create—as well as different religious, social, political and business organizations.i
It's a mouthful! But if this sounds appealing to you—and you're not ready to commit to bachelor's program—you may want to consider earning an online associate's degree in sociology. Check out the info below to get answers to some of the questions you may have about associate's degree programs in this intriguing field…
Did you know? Earning an associate's degree generally takes anywhere from 2 to 4 years, depending on the program.ii
What knowledge or skills may be relevant to pursuing a career in sociology?
The answer is many! First and foremost, a strong knowledge base in sociology and anthropology—including group behavior and dynamics, human migrations, societal trends, ethnicity, cultures and their history—is important when pursuing a career in this field.i Also key is having the ability to observe and obtain information from relevant sources; being a good active listener; and having the social perceptiveness to understand why people react the way they do.i
Some other skills that may be beneficial to a career in sociology include:
Analytical skills: To carefully analyze data and information—and use statistical methods to test theories.iii
Critical-thinking skills: To think critically while researching, to design research projects, and to process and analyze information to draw logical conclusions.ii
Communication skills: To conduct interviews, collaborate with co-workers, and present results.ii
Writing skills: To effectively write reports on research findings.ii
Possible Curriculum in Online Associates Degrees in Sociology?
The exact courses that you take while earning an associate's degree in sociology will really vary depending on the school and the program. That being said, sociology programs generally focus on investigating the structure of different groups, organizations, and societies including things like crime and religions; shared cultural beliefs; racial, gender and social class division; or workplace and private life. Coursework in an associate's degree in sociology program may include a mix of different core subject areas like English, arts and humanities, math, history, social and behavioral sciences, and natural and physical sciences. The topics you may cover include:
Intro to Philosophy
20th-century world history
Economics of social issues
Cultural anthropology
Social psychology
Intro to sociology
Contemporary social problems
Women and social action
Sociology of family dynamics
Fun Fact: Rev. Martin Luther King was a sociology major!
What jobs can I get with an associate's degree in sociology?
This is where things get interesting! Because sociology may be relevant to so many different fields—like marketing, human resources, or even law enforcement—the career paths you may pursue are also quite varied. However, we'll focus on those that are directly related to the field of sociology. The most obvious one being a sociologist. Unfortunately, according to the BLS, the typical entry-level education for sociologists is a master's degree.iv But, if you're not yet in place where you are interested in earning a bachelor's and—eventually—master's degree in sociology, don't worry. You can always return to school later to do so after you earn an Online Associates Degrees in Sociology! And you still have options…
One career path that you may pursue with an associate-level degree is a social science research assistant. This job involves helping social scientists conduct laboratory, survey, and other social science research.v According to ONET, the 2015 median annual salary for social science researchers was $42,480.v Day -to-day responsibilities in this role may include things like: v
Preparing and managing databases
Helping to prepare project-related reports and presentations
Obtaining informed consent from research participants or their guardians
Performing statistical analyses of data with computer software
Verifying the accuracy and validity of data entered into databases
Another career path you may want to pursue after earning Online Associates Degrees in Sociology is as a social and human services assistant. This job involves helping to deliver client services in fields including rehabilitation, psychology, or social work—including providing support for families.vi The good news is that according to ONET, the projected growth for this career from 2014 to 2024 is faster than average at 9 to 13%.vi When it comes to typical job duties, you may be responsible for: vi
Keeping records or preparing client visit reports
Providing referrals for agency or community services assistance
Visiting people in homes or attending group meetings to provide services information
Interviewing individuals or family members to compile information on educational, social, institutional, criminal or drug history
Submitting and reviewing reports
Why Earn Online Associates Degrees in Sociology?
There are so many good reasons to study online! The number one benefit has got to be flexibility. If you're like most people you'd probably like—or have—to continue working while you're earning your associate's degree. And then you also have to factor your general life or family schedule. But the beauty of online learning is that you do have the flexibility to fit your studies into your busy personal schedule. And there's likely no commuting time involved because you can study from anywhere with an internet connection!
Sometimes students are wary that Online Associates Degrees in Sociology programs won't provide them with the support they need to be successful. But that couldn't be further from the truth. Keep in mind that just because you're attending classes online doesn't mean that you won't be engaging and interacting with other students. That's what discussion boards and video chats are for! You'll also likely have access to a variety of online support services like online libraries, tutoring, IT services or even advising. However, it is up to you to check with prospective schools to see exactly what types of services they provide and decide whether or not they will help meet your particular learning needs.
How do you get started with Online Associates Degrees in Sociology?
That's where we come in! Just check out our listings of colleges and universities that offer online associate's degree in sociology programs. Then, it's a matter of comparing the pros and cons of each program and choosing the one that feels like a perfect fit for you. We even make it easy to reach out to schools directly for more information. So what are you waiting for? Check out the sponsored listings right here on eLearners!
---
[i]onetonline.org/link/summary/19-3041.00 [ii]ed.gov/about/offices/list/ous/international/usnei/us/associate.doc [iii]bls.gov/ooh/life-physical-and-social-science/sociologists.htm#tab-4 [iv]bls.gov/ooh/life-physical-and-social-science/sociologists.htm#tab-1 [v]onetonline.org/link/summary/19-4061.00 [vi]onetonline.org/link/summary/21-1093.00