15 Sponsored Online Programs Available
EducationDynamics maintains business relationships with the schools it features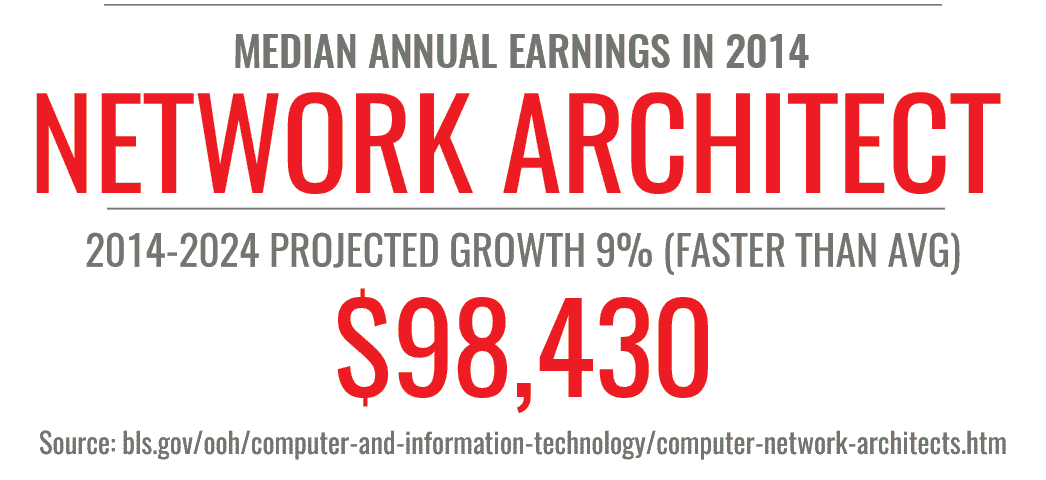 Earning an Online Bachelors in Information Sciences
Earning an Online Bachelors in Information Sciences degree may be a fantastic way to boost your credentials, skills and knowledge in information technology and computer
information systems. If you are wondering if there is an advantage to taking the four years or so that an Online Bachelor's degree in Information Sciences requires, there are a few good reasons to choose this track. For one thing, there are different options within information sciences that you might choose to pursue, whether you are more interested in computer science and programming, or a management-oriented program.
A Bachelors' degree often provides you with a much more comprehensive and in-depth education than an associate's degree. Also, when you do get out into the workplace, your degree may help prepare you for a variety of potential roles, as well as position you for continued education. Already working? Yet another great reason to consider distance-learning for your Bachelor's degree in Computer Science, Information Systems and other related programs.
What Is Information Science?
First off, Information Science is the academic discipline that studies information and how people within organizations use it. Information systems are vital to the operation of modern businesses, especially when you consider how much we rely on technology. Information scientists are involved in almost every field of endeavor imaginable including commerce, e-commerce, science, education, health, music and mass media.
Information Science is a crossroads between technology, people and organizations.
The scope of Information Sciences is broad, which means there are different directions for your Bachelors degree that you might take. Some of the things involved are:
People to manage information within their organization use information and communication technologies
Information collection
Data processing, storage, retrieval, presentation
Communication of information
Information systems that support information usage
Online Bachelors in Information Sciences ~ Essentials
Applying to an Online Bachelors in Information Sciences Program requires a high school diploma, and background in math and computer science. Aside from coursework, you may be able to enroll in co-op or internship for experience. In addition to coursework, you may have to complete a capstone project.
FUN FACT: Computer network architects usually need at least a bachelor's degree in computer science, information systems, engineering, or a related field[i].

How to Choose an Online Bachelors in Information Sciences Program
Some of the online IS degrees offered today are related to Computer Science, Information Technology or Computer Information Systems, and management thereof. A simple way to trouble-shoot the direction to take for your undergrad years is to answer these 3 questions:
Do you want to understand why technology works? Consider computer science.
Do you want to understand how technology works? Consider information technology, either the tech end or business end.
Do you wan to understand what technology would work the best? Consider Computer Information Systems (CIS).
How it works online
If you are looking into IT or Information Systems for your Bachelor's degree, you must already know your way around a computer. This is a great start because this will be the number one tool used for an online program. However, here are a few things to check into about the program you are considering.
Is it 100% online or partially online? Some online programs may involve computer lab work.
Is it asynchronous or synchronous? In other words, are your courses pre-recorded or live-streaming webinars, or a combination?
Do you need any special hardware or software? Some distance-learning options involve web cams.
Is any participation required? Sometimes learners participate in online group discussion boards.
Does the undergraduate school have a good tech support system or other resources for e-learners?
Do you need accompanying textbooks or is all the information available through online libraries?
For sure, online study usually means that you are able to schedule study around your own schedule. This means that if you are working, you are able to juggle work and study, but request info from the prospective school.
Different types of Online Bachelors in Information Science degrees
Undergraduate degrees in Information Science may be part of:
a Bachelor of Commerce (BCom) program
a Bachelor of Science (BSc)
or a Bachelor of Arts (BA) A Bachelor of Science or Bachelor of Arts
The BSc curriculum may require you to take additional science and math courses. Concentrations may be available in sub-fields such as:
Computer programming
Computer information systems
Multimedia and Web design studies
Computer forensics
Information Management systems
Potential Online Coursework
Your curriculum may include topics such as:
Computer information science
Math, statistics
Introduction to operating systems
Web design skills
Design and implementation of computer networks
Algorithms and computer science
Computers and media technology
Fundamentals of computer programming
The Workplace and Your Degree
Research the career you are most interested in to check the academic path required to potentially get there. According to the Bureau of Labor Statistics, for some jobs, let's say—Computer and Information Systems Managers—a bachelor's degree in computer or information science, plus related work experience, is required. However, the trend is growing for the need to have a graduate degree.[ii] Take-away? Look ahead.
Take the Next Step
Are you are currently working in IT? Do you desire to potentially expand your employment opportunities? Are you just starting out? If so, pursuing an online Bachelor's degree in Computer Information Systems (CIS) may set you up with some really marketable skills, as well as prepare you for future study, so take the next step, and explore your options for an undergraduate degree in Information Science today!
---
[i]bls.gov/ooh/computer-and-information-technology/computer-network-architects.htm | ii] bls.gov/ooh/management/computer-and-information-systems-managers.htm