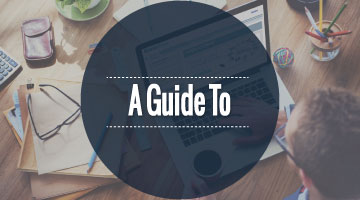 Refinancing and Consolidating Student Loans
By the time you graduated from your baccalaureate program, how many student loans had you accumulated? If the answer is more than one, you may have multiple loan providers and repayment schedules. Add in graduate school and more loans, and, balancing all these different payment schedules—not to mention making all those payments—might be a challenge. If that's the case for you, you may be interested in refinancing or consolidating your student loans.
Deciding Whether to Consolidate Student Loans
Whether to consolidate student loans is a big decision, with several factors to consider. This might include the amount of debt you have, your current and near future income and financial situation, the number and terms of separate loans you currently have, and your personal preferences, to name a few. Once you consolidate, though, there's no going back, so it's important to look at your options. Here's a brief guide to some basic considerations when deciding whether or how to consolidate student loans.
Your Current Finances
Each of your student loans, particularly federal student loans, may have different repayment, deferment, and forbearance options, aimed to help you repay your student loan debt in a way that is convenient for you. But if you have multiple payments to make each month, that might add up. If your income currently and in the near future is low enough to make repayment difficult, consolidation might be an appealing option. Consolidation loans might combine any compatible loans into one payment, possibly even with a lower interest rate and lower monthly obligations. Why might it be lower? Because consolidation loans might allow you to pay off your student loans over a longer period of time, should you qualify, adjusting the minimum monthly payment accordingly.
Your Long Term Finances
While lower minimum monthly payments might be an attractive option, there may be drawbacks to this. That's because the longer it takes to repay a loan, the longer there is for interest to accrue on the outstanding amount. Depending on your student loan terms, such as whether you are subject to capital interest, you might be required to pay interest on the interest that has already accrued. If you can afford to continue making sufficient monthly payments on each of your outstanding loans, you might pay less money in the long run than if you consolidated.
Different Loan Terms
If you are eligible and choose to consolidate your student debt, you may be subject to new loan terms. Depending what those terms are, that might be a positive or negative. For example, if your original loans had flexible repayment options that you couldn't get with the consolidation loan, you might lose access to that benefit. Make sure you familiarize yourself with all your benefits and options, both on your current loans and the potential consolidation loan, to make sure you're not losing something you would rather keep. On the other hand, your consolidation loan might have new benefits that make up for the ones you lose. You might be able to consolidate under a lower fixed interest rate. If interest skyrockets, you'll get to keep your lower rate. Of course if interest drops below your fixed rate, you might be stuck with the higher amount. As mentioned above, other potential benefits of consolidation might include lower minimum monthly payments and longer repayment periods, making repayment easier in the short term. Plus, once you're able to do so comfortably, you might later be able to increase your payments and repay your consolidation loan faster, depending on the terms of your loan.
Convenience
At the end of the day, depending on your situation, consolidation might just be the more convenient option. Reducing your student loan payments each month from several to one might be easier for you to remember, not to mention easier to budget. Even if you pay more long term, you might decide that easing up your budget in the short term is enough of a benefit to make up for the increased duration. Whether it's a matter of how far you can stretch your paycheck, wanting to increase your savings, or just your personal preference, the convenience of a consolidation loan might be a major factor in your decision.
CommonBond Variable Rate Loan

Savings: Rates as low as 1.90% APR (with auto pay discount). Borrowers save over $14,000, on average, over the life of the loan*. At CommonBond we don't like fees either. There is no origination fee or prepayment penalty when you refinance.
Service: CommonBond's amazing care team is there every step of the way via phone, live chat or email...however you want to connect with us, we have you covered.
Simplicity: Get your rate estimate in 2 minutes. On the go? You can complete your application on your smartphone.
Social Impact: Your loan will not only save you money but will make a difference in someone else's life through our Social Promise. For every degree fully funded on the CommonBond platform, we fund the tuition of a child in the developing world through our partnership with Pencils of Promise.
DRB Student Loan Refinancing

Federal and private loan consolidation & refinancing for working professionals with undergraduate and graduate degrees and parents with Parent PLUS loans
Zero application, origination, or prepayment fees
DRB's borrowers have saved $20,200+ over the life their loans on average
0.25% ETF discount available to customers who make automatic payment from a bank account
Powered by: eStudentLoan
About these results: The results above are estimates intended to be used for comparison purposes only. To review official loan terms and disclosures , you will need to visit each lender's website directly. In order to apply for a loan, you must contact the lender directly. We have provided a convenient way for you to reach each participating lender's online application via the 'Apply' button. In all cases, you must read all of the disclosures and terms of the loan programs being presented on each lender's website prior to applying for a loan. The lender, upon approving you for financing, will provide final information about the terms under which they agree to make financing available to you. It is your responsibility to review the loan program's terms, disclosures and promissory note carefully. Approval for financing lies solely with the lender with which you apply. eStudentLoan is not providing a representation or warranty about your eligibility to receive a private student loan.