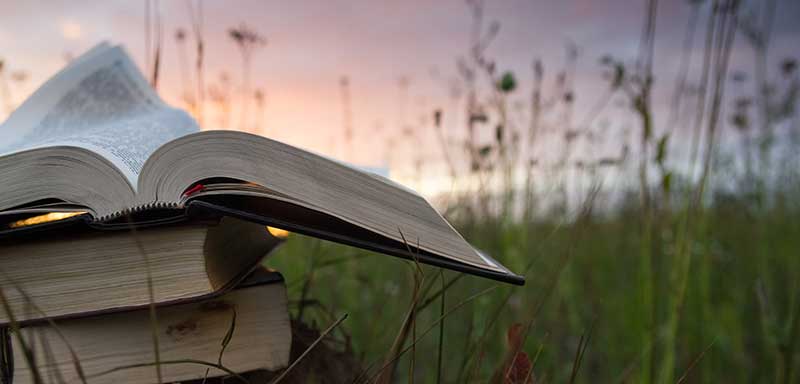 Choosing a school is one of the most important decisions you will ever make. With so many colleges to choose from what should you take into consideration when choosing a bible college? Do you want to earn your degree at an online bible college, or attend an on campus program at a bible college in a setting such as Lancaster PA. Do you prefer a school that only offers religious programs? Or perhaps things like cost and school size are important to you. Before considering these factors, you should also understand the basics of what a bible college is.
What is Bible College?
Bible colleges are typically undergraduate schools that prepare students for vocations within the church or other religious organizations and offer ministry training for use in one's day to day life. Often offering a wide range of courses and degree programs in theological disciplines, these schools specialize in programs of all levels, from part-time associate degrees to full-time doctoral qualifications.
These institutions are often aligned with religious organizations and churches of varying denomination including Protestant and Evangelical. A core component of any degree program is the spreading the church's message of the Christian faith.
How Do Bible Colleges Differ From Other Religious Schools?
Bible colleges occupy a unique place within the higher education system. Unlike theological seminaries, these schools often closely resemble typical undergraduate universities, although some also have dedicated seminaries or graduate campuses.
Many of the religious studies degree programs offered by bible colleges are vocational in nature. These programs typically prepared students for service within the church and focus on both Christian and pastoral ministry. Other areas of study would include counseling and worship leadership.
What Difference Does Accreditation Make?
Many bible colleges are accredited, meaning that the academic content of their degree programs has been certified by a higher education organization. However, the precise accrediting body can vary, depending on where a school is located or its religious affiliation.
For example, while many of these institutions in the U.S. are accredited by the Association for Biblical Higher Education, others may instead be certified through regional accreditation authorities. Of the 1,400 or so bible colleges in the US, approximately 25 are accredited through regional organizations such as the Southern Association of Colleges and Schools. The Council for Christian Colleges and Universities and the Association for Biblical Higher Education are two additional examples of accrediting bodies by whom a school may be certified.
Where are Bible Colleges Located?
You can find bible colleges in many places of the world, but most are concentrated in North America. According to the ABHE, there are 195 bible colleges in the US and Canada that serve over 54k students[1]. Some of the campus' for these schools are located in areas such as Lancaster PA (LBC), Wyoming MI (Grace), Woodland Park CO (Charis), Dubuque, IA (Emmaus), Indianapolis, IN (IBC), Colorado Springs, CO (Nazarene), Mt Hope, WV (Appalachian) and more. In addition, some of these schools also offer online degree programs. 
What Does This Mean For You?
When choosing a school, the most important factor you should consider is whether the degree program you are interested in is offered. If so, other considerations are also important, such as cost, the availability of financial aid, and the school's religious affiliations. Accreditation can be important, and as such you should ask questions during the college search process.