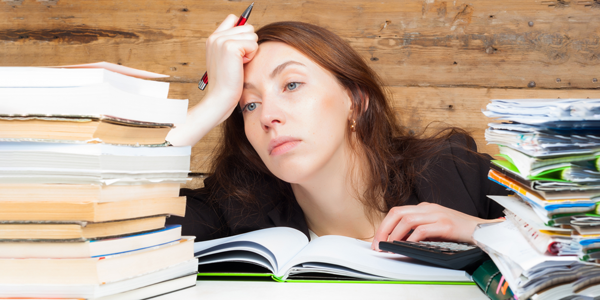 Finding colleges for students with learning disabilities may mean something different for every student. Under the Americans with Disabilities Act of 1990, every college must provide appropriate academic adjustments to students with disabilities, including learning differences. This means that, technically, every college must provide learning disability support for accepted students.
However, some schools may be a more perfect fit for those with learning differences like dyslexia and dyscalculia, or related disorders like ADHD. We've put together some information for those seeking schools that accommodate special needs. Plus, check out our list of colleges with learning disability support.
Colleges That May Help Students with Learning Challenges
For each of the colleges below, we've listed helpful info for students with learning differences. See a school that interests you? Visit their page to learn more!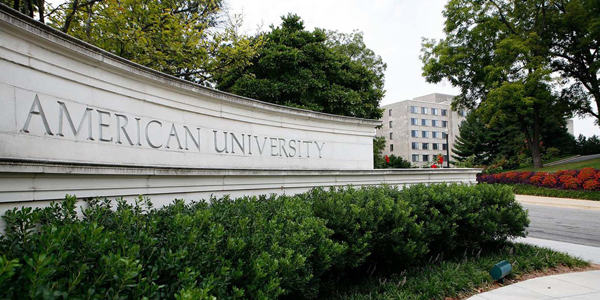 American University is a research institution located in Washington, DC. They offer undergraduate and graduate programs in many subject areas, as well as online graduate programs.
Students with learning disabilities should know: The Learning Services Program (LSP) in the Academic Support and Access Center is a fee-based program that can help students with learning disabilities strengthen their reading, writing, and study skills. The program includes individual meetings with a program counselor, weekly meetings with a writing tutor, the assistance of an upper-class student mentor, and more.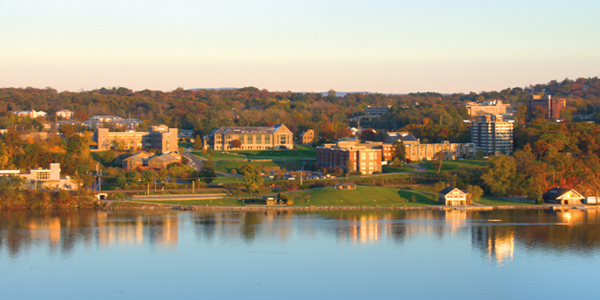 Marist College is a college of the arts and sciences, based in the Hudson Valley of New York. They offer a variety of graduate and undergraduate programs, including distance learning programs.
Students with learning disabilities should know: Marist College offers a fee-based Learning Support Program, which offers extra resources to students with learning differences. Students can work one-on-one with a Learning Specialist to develop compensatory strategies. Specialists will also help the student receive appropriate academic accommodations, for which there is no charge.
3. Colorado Christian University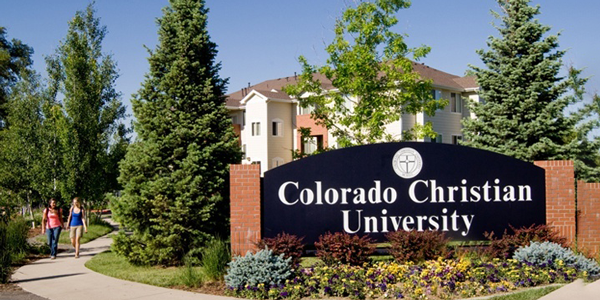 Colorado Christian University is an interdenominational Christian college based in Lakewood, Colorado. They offer over 100 degree programs, including programs for adult learners.
Students with learning disabilities should know: The Life Directions Center at Colorado Christian University can help connect students with accommodations to support their academic goals. The Center also offers holistic advising that considers the whole person. Every student is assigned to a Life Directions advisor, who can help you pursue personal, spiritual, academic, and social growth.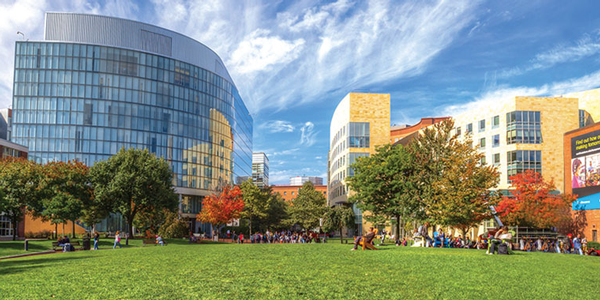 Northeastern is a global research university offering a variety of undergraduate and graduate programs. They were founded in 1898 and are based in Boston, Massachusetts. Over 70 online programs are also offered.
Students with learning disabilities should know: Northeastern offers a fee-based Learning Disabilities Program (LDP), in addition to no-cost accommodations. In this academic support program, students meet individually with an LDP specialist to set goals and work on challenge areas like executive functioning and test-taking strategies.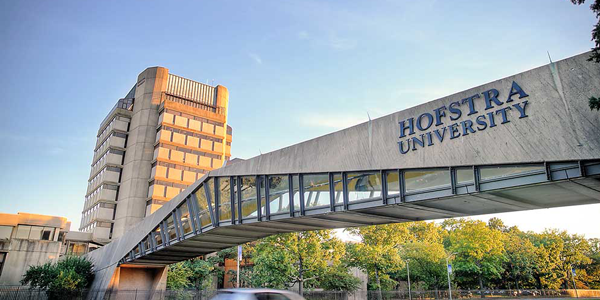 Hofstra is located on Long Island, close to New York City. They offer around 140 undergraduate programs and 150 graduate programs in areas ranging from liberal arts and business to science and medicine.
Students with learning disabilities should know: Hofstra offers a Program for Academic Learning Skills (PALS) for students with learning differences or ADD/ADHD. The program charges a one-time fee, and helps students from freshmen year through graduation. Eligible students meet with learning specialists who guide them in setting goals and strengthening their learning strategies.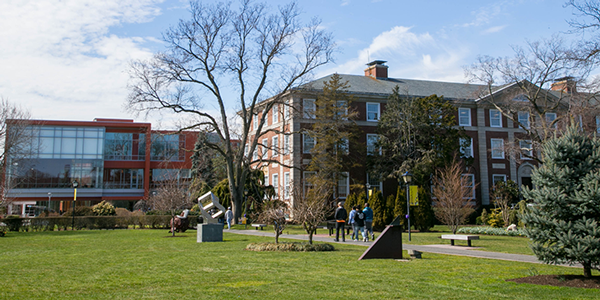 Adelphi University is a doctoral research university featuring liberal arts and sciences programs, as well as professional programs. They have a campus in Garden City, New York, as well as learning hubs in Manhattan and elsewhere. Plus, they offer online programs.
Students with learning disabilities should know: The Student Access Office at Adelphi is committed to fostering a supportive environment for students with special needs. They offer assistance, advocacy, and reasonable accommodations. Campus partners include the Writing Center, which can offer assistance with tough writing assignments, as well as student counseling and other services.
What Are My Rights If I Have Learning Disabilities in College?
According to the U.S. Department of Education, a college or university cannot deny you admission because you have a disability, as long as you meet the other admissions requirements. And, you do not have to inform your college that you have a learning disability if you don't want to.
However, if you need academic assistance in order to reach your fullest potential in college, you will need to let your school know that you require an academic adjustment. In many cases, you will need to provide documentation of your disability from a professional, such as a medical doctor or psychologist.
Your school must then work with you to determine what academic adjustments will best support your needs. Your school is not required to waive essential requirements, but they must provide the academic adjustment you request, or else provide an effective alternative.
Most schools have a staff member, usually called the Section 504 Coordinator, ADA Coordinator, or Disability Services Coordinator, who can help you with your concerns. Schools must also have grievance procedures, for students who believe they have not been treated fairly.
What Are Some Accommodations for College Students with Learning Disabilities?
Your college or university must provide academic adjustments appropriate for your disability and needs. According to the U.S. Department of Education, some examples of adjustments may include:
Arranging for priority registration
Reducing a course load
Substituting one course for another
Providing note takers
Allowing the use of recording devices
Giving you extended time for testing
Are There Special Colleges for Learning Disabled Students?
Even though every college and university must provide due academic adjustments for accepted students who have disabilities, those with learning differences may seek higher education partners that go above and beyond the minimum requirements. If you're seeking colleges for students with learning disabilities, you may come across:
Colleges that have programs for students with learning disabilities – Some colleges may have special learning disabilities programs. In such a program, you might be able to study with other students who understand your challenges, while pursuing your academic goals with extra support in the classroom and beyond. However, some of these programs may be fee-based.
Special colleges for learning disabled students – Landmark College is a school exclusively for students who learn differently. Every aspect of the educational experience at this learning disabilities college is designed for students with challenges like learning differences, ADHD, and autism spectrum disorders.
Colleges that go the extra mile for students with learning differences – Certain higher education partners may strive to do more than is strictly required of them, in order to better accommodate students with special needs. For example, a school might have disability support offices with walk-in hours, or offer tutoring services not required under the ADA act.
Online programs that are sensitive to students with learning disabilities – According to U.S. News and World Report, some online programs may have more accessible learning management systems (LMS) than others. It's best to check with your prospective program to learn more about what resources may be available to you.
What Should I Look for in Colleges for Students with Learning Disabilities?
Not all colleges with learning disability support services are the same. So how can you find colleges for students with learning disabilities that can help you pursue your goals to the fullest? Here's what to potentially look for:
A responsive office for disabilities services. As you explore colleges, ask to speak with the director from the disability support services office. That way, you can ask questions and assess the office's responsiveness. They should be willing to discuss the resources that may be available to you as a student at that school.
Special programs. Some schools may offer extra programs to help students with special needs. Such programs may offer services like one-on-one tutoring or consultation with learning specialists. Keep in mind that these programs are in addition to the free support services students are entitled to by law, and they may come with extra fees. Find out what programs your prospective college or university may offer.
User-friendliness. In general, every college has to provide disability support services, but some schools strive more than others to make those services user-friendly and accessible. Consider scheduling a visit with your prospective school, to learn more. And if you are pursuing an online program, you'll have to think about factors like technology support and how easy it is to reach somebody when you have a question.
Online or flexible programs. Some online programs may allow you to study at a pace that works for you. That means you could potentially take your time moving through a course, which may be helpful if you have learning differences.
Learn More About Colleges for Students with Learning Disabilities
If you have a learning difference, finding a college or university that's the perfect fit may require a little extra research. Our sponsored listings may be a good place to start. Or, fill out our form to get matched!