Whether you're applying to college to earn a diploma or undergraduate degree, or want to go to grad school, standardized testing is bound to be part of the process. For some students, who happen to be skilled with standardized testing, this could actually be an advantage, allowing them to rack up impressive scores to set them apart or offset other disadvantages on their resume.    But what if you're not one of those lucky few? If you, like many other students, struggle with standardized testing, it might seem like your chances of going to college are in jeopardy. Luckily, that's not the case.  Test Optional College Admissions options could be a solution for you!
While you might not be able to escape these requirements entirely, more and more great universities are introducing flexible or optional policies on admissions tests, or ditching the requirement altogether. If you're not comfortable with your scores, or just want another option, applying to schools with test-flexible admissions policies could allow your application to shine.
Professional insight on test optional colleges: 
"Test optional colleges are most beneficial for students who do not perform as well as admissions tests, whether due to test anxiety, injury or racial/cultural bias in standardized tests."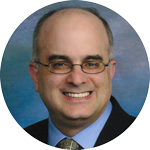 - Mark Kantrowitz Publisher and VP of Strategy, Cappex.com
What Are Test Flexible or Test Optional College Admissions Policies?
Test optional college admissions is, in essence, a policy wherein a university either does not consider standardized testing scores in the admissions process, or does not require those scores to be submitted unless the applicant chooses to do so.
Test flexible schools, meanwhile, may require some kind of test scores, but provide a wide variety of options or alternatives. Generally, both types of schools look at applications holistically, considering scores (if present) as only one small part of the overall admissions packet.
De-emphasizing test scores or removing the requirement altogether enables those test optional college admissions schools to focus on different things.
What Other Factors Do Schools Consider?
This could include:
The kinds of courses you took and how you did in them
How difficult your curriculum was, compared to other schools
How well-rounded your resume was (for example, your work history, volunteering, extracurricular activities)
Your passions, challenges, and personal experiences
The specific requirements of each school in the absence of standardized tests may vary. In most cases, though, your GPA, course history, and your program difficulty are likely to be the three most important elements.
If you're enrolling in a specialized degree program, they might look for specific courses and experience. And if you're enrolling in graduate school, in some cases, your work history might also be a factor.
Why Do Schools Look at Standardized Tests in the First Place?
Generally, universities aim to treat each applicant equally, to ensure they accept the best possible candidates, no matter their backgrounds. They do that by establishing a basic set of requirements and evaluating each candidate accordingly.
In theory, that's where standardized testing comes in. Because the tests are the same for each student who takes them, they're seen as a way to evaluate students without bias.
Of course, with recent progress in education research, we now know it's a little more complicated than that, for a number of reasons. For one, testing is in itself a skill, and one that doesn't come naturally to every student.
But not testing well doesn't mean you're not intelligent and passionate about learning.
Another challenge is that schools with different resources prepare students differently. At a fairly wealthy school, for example, many students are likely to succeed on their SATs and ACTs. But a school with less funding, in a different type of community, students might develop different skills and knowledge that, while valuable, might not translate as well to a testing environment.
Why Might Schools Have Flexible or Optional Test Policies?
Schools might have a number of compelling reasons to be flexible about their standardized test requirements or to abandon those requirements altogether. While the specific motives might be different for each school, here is some of the reasoning you might find.
Schools might be looking for a more diverse student population.
Schools that dropped testing requirements have reported an increase in racial and economic diversity in their incoming student populations. That's because students from certain types of schools tend to fare better on standardized tests. By going test-optional, schools could open the doors to intelligent, motivated students who might not have been considered otherwise.
Schools might have found that test scores did not reliably indicate readiness for their program.
While doing well on standardized tests is certainly a huge achievement, it doesn't always translate to college readiness. After all, a big part of succeeding in a university setting is your academic rigor. Being ready to buckle down and work, and staying motivated to learn may ultimately make the difference when it comes to your GPA, with or without those test scores.
Schools view students as more than just their test scores.
When it comes down to it, universities want the best students to attend their programs. But people are more than just a set of numbers. Going test-flexible means schools can pay more attention to what matters—what you learned in your prior education, how academically prepared you are for their classes, and what personal and academic challenges you've overcome. After all, if you worked through a learning disability to graduate with honors, why should a standardized test hold you back from attending the college of your dreams?
Who Should Consider Schools with Test Flexible or Test Optional College Admissions Policies?
Your test scores are only a small part of what makes you a great candidate for your schools of choice. Test-optional admissions policies recognize this, and reduce the role those scores play in their overall decisions. While any student might benefit from test-optional admissions, students in a few scenarios in particular might find this particularly attractive.
Students with good grades but poor test scores
Some students might have a stellar academic resume—challenging courses, a high GPA, a variety of subjects, you name it—and a below-average test score to go with it. In that case, applying to schools more flexible on testing might allow the rest of your application to shine.
Students who overcame personal challenges to succeed
Your test scores might not stand out, but if you overcame personal challenges through hard work to graduate with good grades, that says something important about your character and strength. It says you're the type of person to buckle down, work hard, and do what you need to do to succeed in college and in life!
Students with broader experiences, skills, and passions
You're more than just your grades. Maybe you're a leader in your community. Maybe you're an all-star athlete, an accomplished musician, or a dedicated volunteer. Those types of experiences don't show up on a standardized test, but they say a lot about you. Applying to schools that look at students as more than their test scores could give you an opportunity to demonstrate these qualities.
Students who just plain aren't great at testing
Finally, maybe standardized tests just aren't your thing. Maybe you're testing in a second language. Maybe you get severe test anxiety. Maybe you're financially challenged and the testing fees are just too high for you to take the test a second time. Whatever the reasons, they don't have to hold you back. Applying to schools that don't require standardized tests could be the avenue you need.
Undergraduate Requirements
If you're looking for a school to earn your associates degree or bachelors degree, many schools may ask for tests like your SAT or ACT. In rare cases, they may also ask for SAT subject test scores, but that's significantly less common.
Some undergraduate colleges are more lenient on test requirements. Rather than asking for SAT and ACT scores, they might look for things like the following.
Your cumulative high school GPA (and how it was weighted so they can compare it to other schools)
How difficult or how competitive your school was
How well-rounded your courses were
Your extra-curricular activities (like sports, band, volunteering, student council, or a part time job)
A well-written and compelling admissions essay
Graduate School Requirements
Graduate school is a bit of a different animal compared to the undergraduate college application process. Many graduate schools require students to take the general GRE as well as a subject test and submit their scores.
However, that's not always the case. Plenty of graduate schools omit this and look for different requirements. Here are some examples.
Your GPA at all previous universities attended
The types of courses you completed and the relevant grades
Your related professional experience
Research experience, portfolio work, publications, etc.

Example Schools
If you're still searching for schools to apply to with flexible testing admissions requirements, you're in luck! A variety of solid options could be on the table. Below are just a few sponsored programs that might work.
St. Joseph University
St. Joseph University has maintained a test optional policy for admissions since the incoming class of 2014 applied as freshmen. They made this decision so as to better achieve their goal of providing education opportunities to all talented students. As such, they aim to look at the whole person when considering applications, rather than exclusively the numbers.
However, there are a few exceptions to this. First is that if you choose to submit your scores, they'll still look at them, and if you do take a standardized test, you'll be required to submit those scores for research purposes when you enroll, regardless of whether they were part of your application.
The second exception is in the case of international students from non-English speaking countries. Those candidates may either submit TOEFL scores or SAT/ACT scores to demonstrate their aptitude with academic English.
NYU
New York University is a test-flexible school, meaning that while they require you to submit some kind of standardized testing scores, you have a great deal of freedom in choosing what to submit.
So what can you choose to submit? On the table as options are:
SAT or ACT scores (writing tests not required)
SAT Subject Test scores (you'd need to submit three of these)
AP exam scores (you'd also need three of these)
An International Baccalaureate (IB) Diploma
Three IB Higher-Level Exam Scores (if you are not a candidate to earn an IB diploma)
Other nationally-accredited exam scores that demonstrate completion of secondary education
NYU may also recognize standardized tests from other countries. If that's the case, the school can help you determine which test scores might count. Also, you're only required to submit one of the above, so it's a good idea to pick whichever one shows you in the best light.
SNHU
Southern New Hampshire University is a test-optional school. If you feel your test scores are a positive addition to your application packet, you are welcome to submit them at your discretion. More important at SNHU are the other elements of your application, namely your transcripts and GPA, letters of recommendation, and other program-specific requirements. (For example, creative writing students need to submit a writing sample, and music students need to audition.)
For more information about application requirements in general or specific to your area of interest, reach out to SNHU.
George Washington University
At George Washington University, applicants are primarily considered based on their prior coursework, how competitive their school or schools were, and their overall GPA. However, students are welcome to submit test scores if they choose to do so.
Other items considered in an application at GWU include:
Essays or writing samples
Letters of recommendation
Extracurricular activities
Major or program-specific requirements
GW emphasizes applicants who demonstrate overall academic preparedness and personal qualities to thrive in a higher education setting.
Apply to Test Flexible Colleges and Test Optional Colleges Today
Ready to start looking for universities with test-flexible and test-optional admissions policies? Hopefully this information helped clear up some of your options. Browse eLearners to find out more about different degrees, subjects you could study, and to find online colleges that might meet your needs!