Sponsored Online Programs Available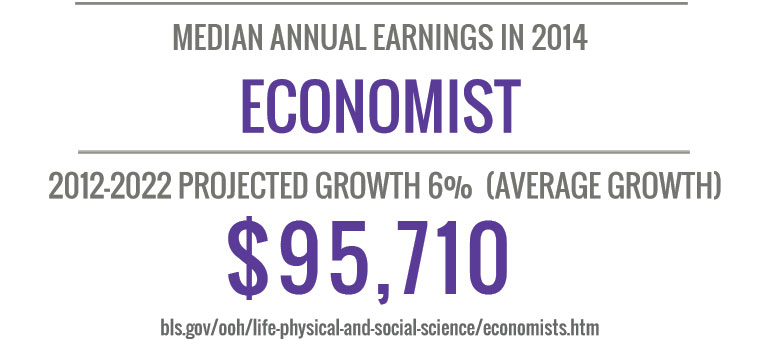 Online Bachelor's Degree in Economics
Earning an online bachelors degree in economics may be the perfect way to make an impact in today's dynamic global economy! Pursuing a degree in economics online may allow you to explore international economies, financial recovery, challenges to business growth, sustainable strategies, and lots more. You might study practical concerns like accounting, while also taking a look at big picture theory, forecasting, and data analysis. And, you may examine leadership qualities, business principles, and ethics that could potentially help you pursue your goals. Sound good? Then let's take a look at what it might be like to earn an online bachelors degree in economics.
What is an Online Bachelor's Economics Degree, and What Might I Learn?
A typical bachelors degree in economics program may start with intro-level courses in areas like economics, statistics, and accounting. You may also take core courses in the humanities, sciences, and more.
And here's a sampling of other areas you might study in an economics bachelors program:
Labor economics
Corporate finance
Money and financial institutions
Global and emerging markets
Economic reporting and analysis
Macroeconomics
Microeconomics
An online bachelors degree in economics may be designed to be pursued over four years, though the time required to earn a degree may depend on the individual student. You may be able to choose from B.S. (Bachelor of Science), B.A. (Bachelor of Arts), or other potential program types, which may each offer a slightly different focus.\
Online Bachelors Degree in Economics : Professional Insight
"Digital marketers should strike a balance between being logical and creative because there is both a lot of data and infinite ways a brand can express itself. Economics majors have to use both sides of their brain so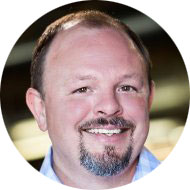 they often do especially well at online marketing. Earning a bachelors degree in economics provides a solid framework for understanding how people think and why they act, which is a cornerstone of any successful marketing strategy."
- Josh Braaten, Brandish Insights
Potential Benefits of Earning an Online Bachelors Degree in Economics *
Earning an online economics degree may be the perfect path for busy, adult students, or those who don't live within a reasonable commute from a campus that offers online bachelors degree in economics programs. Online learning may also appeal to those who like to learn independently. In fact, economists may frequently perform solitary activities like data analysis and using computers and software to achieve their goals. [i] But, online programs may use technology like message boards, social media groups, and classroom simulations to make engagement possible. In fact, 90% of students who took both online and in-person classes said their online experience was as good as or better than traditional classroom learning.
Your online economics degree program may also offer one or more of the following:
Optional or required internships
Optional on-campus courses
In-person orientation
It's Time to Start Your Search
Check out some sponsored listings for online bachelors degree in economics programs that may help you prepare to meet new professional challenges!
*Clinefelter, D. L. & Aslanian, C. B., (2016). Online college students 2016: Comprehensive data on demands and preferences. Louisville, KY: The Learning House, Inc.
[i] https://www.onetonline.org/link/summary/19-3011.00