Sponsored Online Programs Available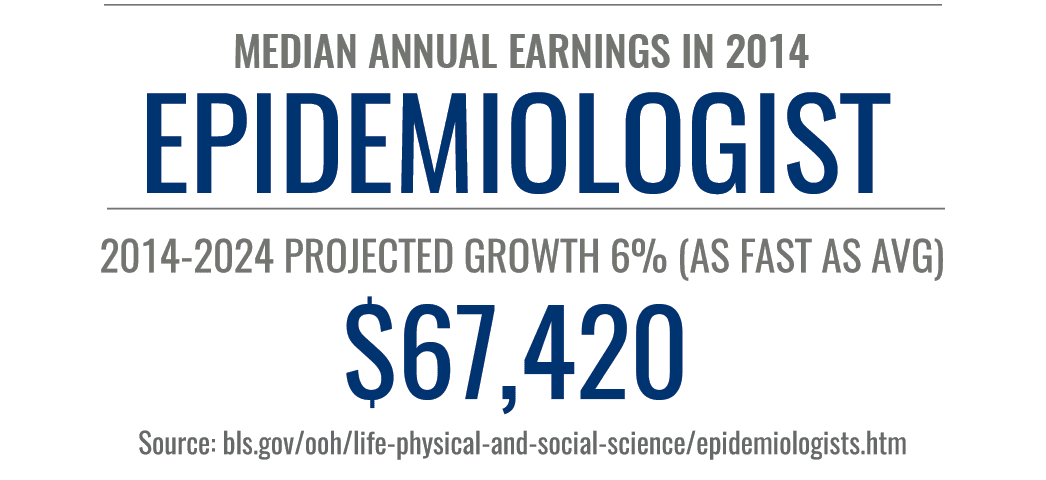 Online PhD in Public Health Programs
If you're interested in improving the health of your community, addressing problems like drug and alcohol addiction, and creating public policies that support healthy behaviors and environments, you might be interested in public health.i In fact, you may already be a public health professional! If this is the case, and you're looking to enhance your career, it's possible that you could be interested in enrolling in an online PhD in public health program. In this type of degree program, you may be able to prepare yourself to pursue a career in teaching and research in the public health field.[ii]
Differing Online PhD in Public Health Programs
At the doctorate level, public health degrees may be available in a few different formats, one of which is the PhD in Public Health.[ii] A PhD (short of "Doctor of Philosophy") program in public health might be distinct in that it could focus on the academic aspects of the field – preparing students to be university teachers, lab or field researchers.[ii] While this might make it similar to another public health doctorate degree, the Doctor of Science (ScD) in Public Health, it might also mark its difference from certain public health doctoral degrees.[ii] The Doctor of Public Health degree (or the DrPH degree), for example, may focus more on professional or applied aspects of the field.[ii]
Essentials of Earning an Online PhD in Public Health
To enroll in Public Health PhD programs, you may need to meet certain requirements. While this may vary depending on the school, you might expect some of the following qualifications to come into play:
Undergraduate Degree: Typically, schools might expect you to have earned an undergraduate degree before enrolling in a Public Health PhD Program. Though you may not have to have earned an undergraduate degree in public health, having one could help, as could a degree in certain related fields, such as math, science, sociology or anthropology, depending on the educational path you might pursue.[iii]
Master's Degree: Some online Public Health PhD Programs may ask that you've earned a Master's Degree possibly one in the field, for example, possibly a Master's of Public Health (MPH).
Academic Success: Public health programs may look for their applicants to have earned a certain GPA as an undergrad.[iii] They may also want their students to have done well on graduate entrance exams.[iii]
Professional Success: Depending on the Online PhD in Public Health program, schools of public health may want their students to have achieved a measure of success already in their professional careers, or possibly at least have clear goals in public health.[iii]
Potential Coursework in an Online PhD Public health
There are a wide breadth of topics that may be covered in the curriculum of online PhD in Public Health programs. Coursework for a typical online Doctorate in Public Health may include some of the following topics:
History of public health
Public health institutions
Epidemiology
International policy
Research methods
Public health leadership
Another thing to remember is that PhD programs may center around a dissertation, which is a large-scale independent research project that may have to be presented and defended to a committee in order to graduate.[iv]
What Skills May be Ideal to Develop for Pursuing a Career PhD in Public Health?
You might be passionate about public health, but there are a number of other qualities that you may want to work on developing for your future. People who work in the relevant position of postsecondary health specialties teacher should typically display some of the following traits:[v]
Speaking: Ability to interact with others and communicate clearly in verbal form
Active Listening: Hear what others say, process information and respond appropriately
Oral expression: Be able to express ideas clearly through conversation
Written expression: Ability to compose thought and communicate clearly using the written word
Instructing: Be a capable and engaging teacher
Reasoning: Display well-developed ability to analyze and resolve problems
Each of these skills represents the different responsibilities that PhD in Public Health students may be faced with if they choose to pursue the postsecondary teaching career path. They are all important and may be useful throughout your academic and professional career in public health.[v]
What Career Paths May I Pursue in Public Health?
Students who earn a Public Health doctorate may be able to pursue a number of positions career paths after earning the degree. Relevant careers you may choose to pursue could include health educator,v epidemiologist, postsecondary teacher,[vi] or community health worker.[v] Though not every position in these fields requires a doctorate degree as entry-level education,[vii] some may, especially postsecondary teachers.viii This position may entail teaching at the college level.[v] In addition to teaching duties, graduates who take on this position may encounter any of the following responsibilities: [ix]
Improve the career skills or knowledge of students in your class
Develop unique syllabus that adequately covers essential material and meets the standards of the department
Engage in professional development to maintain awareness of new developments in the field
Pursue and publish research in the field's academic literature
Track and manage the progress of students taking courses
Satisfy additional academic, administrative and advisory duties that position may entail
Depending on the position and your experience, the salary outlook can vary greatly for these positions. To give you an idea, though, postsecondary teachers in the health specialties field earned a median salary of $90,840 in 2015,[x] while epidemiologists had a median annual income of $69,450 over the same period.[xi] Health educators, meanwhile, earned a median salary of $51,960 in 2015,[xii] and community health workers had a median salary of $36,300.[xiii]
Getting Started
Whether you want to pursue teaching, advocate for better policies or work one-on-one in your community, earning a PhD in Public Health may help you gain the knowledge needed to enhance your career. As you continue your search for an ideal degree program, you should keep your goals in mind and see which option may align most closely with your public health interests. You can get started by taking a look at our sponsored listings here on eLearners.com. Be sure to reach out to any school you're interested in for more details on Online PhD in Public Health programs!
---
[i]bls.gov/ooh/community-and-social-service/health-educators.htm#tab-2 [ii]aspph.org/study/#degrees [iii]aspph.org/study/before-you-apply/[iv]ed.gov/about/offices/list/ous/international/usnei/us/doctorate.doc[v]bls.gov/ooh/community-and-social-service/health-educators.htm#tab-4[vi]bls.gov/ooh/life-physical-and-social-science/epidemiologists.htm#tab-4[vii]bls.gov/ooh/community-and-social-service/health-educators.htm#tab-1[viii]bls.gov/ooh/education-training-and-library/postsecondary-teachers.htm#tab-4[ix]bls.gov/ooh/education-training-and-library/postsecondary-teachers.htm#tab-2[x]onetonline.org/link/summary/25-1071.00#WagesEmployment[xi]onetonline.org/link/summary/19-1041.00#WagesEmployment[xii]onetonline.org/link/summary/21-1091.00#WagesEmployment[xiii]onetonline.org/link/summary/21-1094.00#WagesEmployment