9 Sponsored Online Programs Available
Communications and Public Relations Online Degree Programs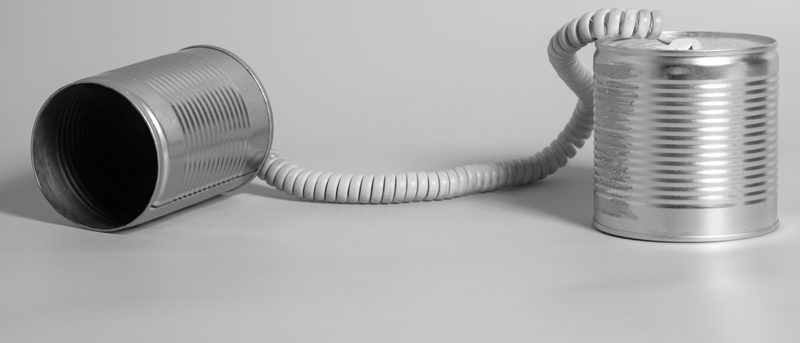 If you're a natural public speaker with a passion for communication and building positive relationships, an online communications degree might be perfect for you. Communications professionals concern themselves with mitigating the bad press of their respective organizations and highlighting the positive qualities their businesses possess. They work closely with members of the press and industry professionals to spread the word about the entities that employ them and use superior communication and writing skills to their advantage.
For aspiring communications professionals, an online degree can be your ticket into the working world. According to the U.S. Bureau of Labor Statistics, communications professionals need at least a bachelors degree.[i] For some occupations, individuals may need a master's degree (don't like tests? you can find Online Masters in Communication degrees that don't require a GRE). Moreover, years of related work experience are often required to enter the workforce. Communications majors study the way information and ideas are exchanged in society. They write, edit, translate, and disseminate messaging using language skills, specialized writing techniques, print, and media outlets.
Communication Degree Insight:
"As both a College Professor and an Organizational Consultant, the degree in communication honed my skills of listening, speaking, writing, managing impressions, and building rapport. Communication is contextual and the degree teaches you an elevated ability to read a variety of situations that require communication competence. Successful exchanges with your supervisor requires a different strategy, tact, and message than speaking to peers and subordinates, or understanding that fostering a romantic relationship requires different tactics than establishing a friendship. As a consultant who diagnoses dysfunctional workplace situations, I have to understand that no two organizational issues are alike. My clients can often tell me that something within the organization is not working, but have difficulty articulating in concrete ways. I use the same communication skills to listen to their accounts, build strong rapport which enables me to ask the right questions toward uncovering hidden issues, parse out the issues, and then successfully communicate solutions tailored to their specific organizational problems."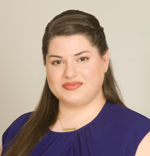 Dr. Elizabeth Minei, Ph.D. Assistant Professor of Communication at Baruch College, and CEO of EMinei Consulting, LLC
Is an online communications degree right for me?
Consider an online communications degree if you agree with any of the following:
Enjoy dealing creatively with challenges
Work well as part of a team
Find yourself having strong opinions about advertising campaigns you come across
Can communicate clearly and simply
Enjoy how businesses communicate with the public
Have strong verbal and written communication skills
Can condense complicated information into an easy-to-understand message
Consider yourself to be persuasive. Do you influence others?
Work well under pressure
Enjoy assuming a promoting and influencing role
Watch the Super Bowl (at least in part) for the commercials
Can think on your feet
Are a problem-solver
Are naturally curious
Are particularly skilled at using the latest online social media
Like meeting and speaking with new people each day
Feel comfortable in the public eye
How can I specialize my communications degree?
Many schools allow you to choose a specialization to more finely focus your degree online. These are the most common concentrations within the communications field.
Advertising: Advertising professionals create and distribute paid messaging in the form of printed materials, television and radio commercials, or Internet advertisements to persuade people to buy products or accept ideas.

Public Relations: Public relations professionals manage the image and messaging of corporations, politicians, entertainers, and other public figures using media tactics, printed and visual materials, and more.

Journalism: Journalism involves gathering information and communicating using articles, editorials, speech, graphics, video, and still photography.

Media Relations: Media relations professionals identify newsworthy concepts and disseminate client messages using contacts within various media outlets, such as television, radio, newspaper, and magazines.

Visual Communications: Visual communications is a technically oriented discipline that uses graphic arts and, often, Web design to convey messaging.
What are some of the courses in an online communications degree program?
While the exact curriculum will vary from school to school, here are some of the courses you might take in your online communications degree program:
Principles of Advertising
Introduction to Public Relations
Interpersonal Communication
Writing for Mass Media
Communications Theory
Communications Research
Business Communication
Mass Media Law and Ethics
Fundamentals of Journalism
Consumer Behavior
Media Buying
Public Speaking
Persuasive Writing
Mass Media and Society
Foundations of Interactive Multimedia
Data Analysis
Desktop Publishing
Event Planning
What skills might I learn after my communications program?
When you have completed your communications degree program, you may be prepared to:
Manage an organization's internal and external communications
Understand print, broadcast, and social media
Communicate using speech, writing, and graphics
Prepare and deliver messages effectively
Facilitate or even manage advertising and political campaigns
Write press releases or corporate newsletters
Interact meaningfully and productively with the media
Listen carefully to what others have to say
Use persuasive writing and speech to influence others
Deal with public relations crises
Plan business events like trade shows
Prepare reports for internal and external stakeholders
A glimpse into the realm of public relations
While verbal and written skills encompass much of what you'll learn during your online courses in public relations, there are many other dimensions to the industry. Public relations professionals frequently have to juggle different media platforms to enhance brand images. This means that public relations professionals often work closely with social media platforms such as Twitter, Facebook and LinkedIn. They use these outlets to write media releases, publish positive company information and host the information that has been published about their organizations in the press. When professionals in PR are not designing media strategies and writing material themselves, they are often contacting members of the press and journalists in hopes that their organizations will be featured in the news. Additionally, PR workers often put together events that will present their companies in a positive light.
PR DEGREE INSIGHT:
We asked former PR degree students: What were the most challenging aspects of earning your Communincations and Public Relations degree?
"The hardest aspect of earning a Communications and PR degree was a "service learning" aspect of the program for a couple of the courses, in which you have to seek out a connection in the real world that will allow you to handle basic public relations functions for that organization, or at least give you the information you need to create a hypothetical PR campaign."
Chris Clark, Marketing & Communications Coordinator at UHY Advisors
Possible salaries for a career in public relations
Salaries for occupations in public relations vary based on a number of factors, including relevant experience, level of education and the place in which you work. Consider the following careers in public relations, with data compiled by the U.S. Bureau of Labor Statistics in 2012.
Public relations and fundraising managers: 2012 Median annual salary of $95,450 (13 percent projected growth through 2022)[i]
Public relations specialists: 2012 Median annual salary of $54,170 (12 percent projected growth through 2022)[ii]
Advertising, Promotions, and Marketing Managers: 2012 Median annual salary of $115,750 (12 percent projected growth through 2022)[iii]
Additional skills important for a position in public relations
While the responsibilities public relations professionals are tasked with are various and diverse, the same could be true of the hours they work. Potential PR workers should be aware that they often have to work long hours and put in overtime. If you intend to pursue an online degree in public relations, carefully consider how comfortable you are with a larger workload and longer hours.
---
[i] bls.gov/ooh/management/public-relations-managers.htm | [ii] bls.gov/ooh/media-and-communication/public-relations-specialists.htm | [iii] bls.gov/ooh/management/advertising-promotions-and-marketing-managers.htm