Historians have the important responsibility of researching and interpreting the stories of our past. Let's take a look at what historians do, their job prospects and how you may go about pursuing this fascinating career path.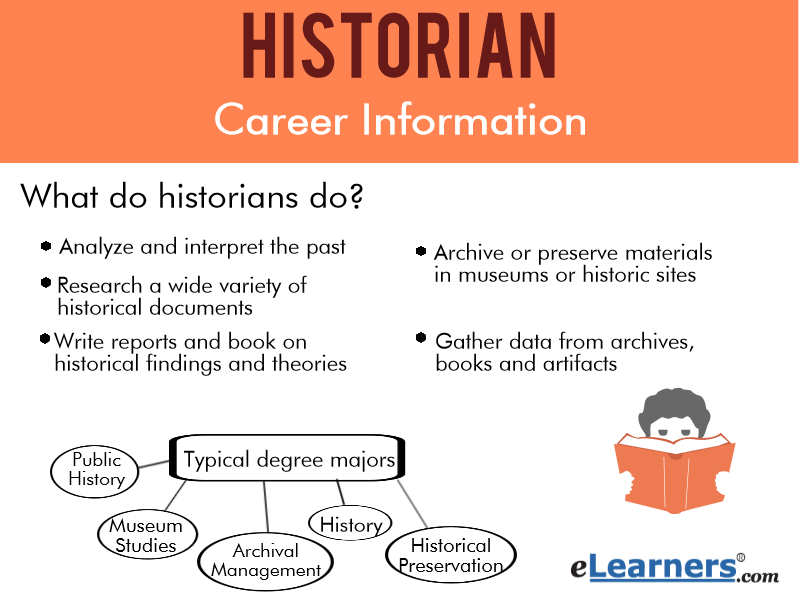 What Do Historians Do?
As we mentioned above, historians analyze and interpret the past by researching a wide variety of historical documents. Some examples of typical duties include gathering data from archives, books and artifacts; archiving or preserving materials in museums or historic sites; and writing reports and books on historical findings and theories.
What Are The Job Prospects and Pay?
According to the BLS, employment of historians is predicted to grow by 6% from 2012 to 2022 and the median annual wage of historians is $52,480.[i]
What Type of Training Do I Need?
According to the BLS, historians generally require a master's degree and some research positions may require a Ph.D.Typical degree majors may include history, public history, museum studies, historical preservation or archival management. Research positions that require a Ph.D. typically concentrate in a specific area of history and specializations may include a certain country, period or field. [ii]
What Online Programs May Support This Career Goal?
Although the minimum requirement for most historian positions is a master's degree, below are some examples of online options that may help you pursue your goals.
---
[i] http://www.bls.gov/ooh/life-physical-and-social-science/historians.htm
[ii] http://www.bls.gov/oes/current/oes193093.htm