What Are Short Courses?
Short courses are open-enrollment educational programs that are designed to teach students and professionals how to enhance existing skills in their field or to develop skills and competencies in a new area.
Short courses online aren't necessarily designed to challenge the reach of students' knowledge and skills; their main purpose is to be accessible, clear, and simple so that students can easily learn the core information.
Hobby Shopping & Short Coursing
Short courses typically help participants indulge in a particular interest in order to gain specific new skill sets. From history to business to gardening, short courses help people explore topics they find interesting.  
How Long Are Short Courses?
Short courses are―well―short! In many cases, a short course lasts for weeks or months. Though some last for a long weekend, or just three to four days. They're designed to help students and professionals get in, get information, and get out.
Again, the emphasis of short courses online is generally practical application, so students need not slave away for hours and hours learning how to analyze information and think critically as they would in a traditional academic course.
How Are Short Courses Structured?
The precise answer to this depends on the institution offering the short course.
Enrollment Process
Many short courses online have rolling enrollment, sometimes as often as once per week. They might be offered to registered students or to the general public. Short courses might cost money or they might be free! A short course's given parameters depend on who's offering it and for what.
Do I Earn Credit?
Short courses online typically don't offer credit, though some do. Many, however, are not designed to help students meet academic requirements. Think of short courses as opportunities to learn, grow, and develop so that professional tasks (or hobbies) become easier or more enjoyable.
Do I Get a Certificate?
Short courses online may or may not help professionals meet professional development requirements or goals, and they may or may not help professionals enhance their careers. Different short courses online have different outcomes and intentions. Some short courses offer a certificate of completion or even a professional certificate. However, many do not offer either. Professionals should think of short courses online as ways to enhance their capacities, skills, and competencies across areas in their work (from public speaking to managing emails to leading to certain types of people).  
Is There Homework?
The term short "course" is perhaps a misnomer. When we think of courses and programs, we often think of homework, extensive reading, and writing papers. However, many, if not most, short courses do not include any of the above. Use these courses to dive into knowledge without the pressure of doing well and pushing yourself beyond your intellectual and studious boundaries.  
Short Courses Vs. a Degree
Short courses and degree programs serve two distinct purposes.
A short course is one course designed to give students and professionals information that they can apply on the job or in a context within which they live. These skill-bases courses are offered across disciplines, but they don't necessarily teach students how to think within the discipline. Rather, they deliver to students practical skills that they can apply and use in the field connected to that discipline.
Short courses are brief, and they typically do not offer credit and do not lead students to a degree. In many of them, students do not write papers or take tests, and teachers don't press them to think more critically or prove their knowledge. Instead, teachers typically focus on helping students extract from the course information that's applicable to the student's job or life.
A degree program includes courses, most of which are quarter- or semester-long. Within those courses, students interact with teachers and classmates, read and write extensively, and study theory, practical application, and content across fields and disciplines. The goal of many courses in degree settings is to help students learn how to think about, speak about, and otherwise engage with subjects such as history, social science, physical science, business, and more. While students might study practical applications in a degree program, the emphasis is typically on teaching students how to think and work within a particular discipline.
In a degree program, students typically write papers, take tests, and earn credit toward the larger goal of earning a degree. Teachers in degree-based programs typically push students to continually strengthen and test their knowledge.
Why Else Take a Short Time Course?
There are 4 other great reasons you may be seeking a short time course.
Developing a competitive advantage in your field may be on your mind if you're interested in short course term programs as a way to help you stand out from the competition.
Completing a short course may help you pursue admission into a competitive graduate program.
You may be able to target your studies so you can course-correct your career or academic pursuits in a new direction.
You may be able to enroll in distance learning short courses that you can complete entirely online, for the ultimate in flexible scheduling.
Examples of Short Courses
Let's take a look at some examples of short courses offered by our sponsored schools.
The University of Colorado, Denver
The University of Colorado, Denver's Center for Information Technology Innovation offers short courses designed for its member company executives. The goal of the Business School program is to teach participants about the newest technologies and techniques in the Information Technology field.
Learners might explore subjects like:
Productivity tools and prioritization techniques
Management tools for Information Technology CEOs
Project sponsorship: best practices and possible pain points
Management and people leadership
Privacy, security, and risk management: how to protect information systems
Sarbanes-Oxley compliance (SOX compliance)
The University of Kansas
University of Kansas short courses are offered during its fall, spring, and summer semesters. Dozens of online options give people opportunities to study across academic and professional disciplines. Short courses here could last from less than a week to a full semester, depending on the course's intention. Some even offer academic credit.
KU's most popular program may be its Aerospace Short Course which offers more than 50 specialized classes in aeronautics. Examples include: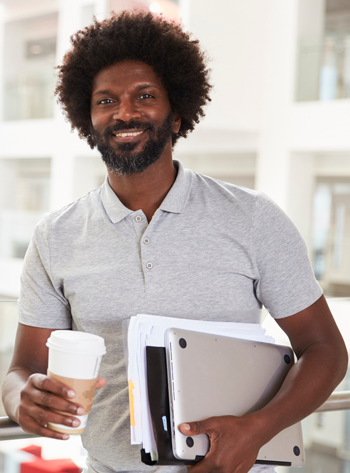 Aircraft Lightning
Airplane Flight Dynamics
Cabin Electronics
Cabin Safety & Crashworthiness Standards
Unmanned Aircrafts
University of Kansas also offers short courses in topics such as:
Engineering
History
Fire and Rescue Training
Information Technology
Kansas Law Enforcement Training
Leadership and Management
The University of Maryland, College Park
The University of Maryland, College Park offers a range of free short courses. Some are offered on demand and some are self-paced, but all are free and offered across subjects. Some subjects they cover include:
Computer science
Business
Science
Social sciences
Art and design
Data science
Programming
Personal development
Courses in these areas focus on anything from developing job-seeking skills (writing resumes and interviewing, for example) to dealing with missing data and surviving disruptive technologies. Many of the University of Maryland's free short courses also offer a certificate of completion.
The University of Southern California
The University of Southern California's Viterbi School of Engineering offers short courses in subjects such as:
· Astronautics and space technologies
· Civil and construction engineering
· Electric power
· Engineering communication
· Healthcare management and engineering
· Industrial systems and engineering management
As you can see, students and professionals in these areas of engineering, can use short courses to develop their knowledge and skills in important areas. Some of the school's short courses even lead to certificates.  
The University of Cincinnati
The University of Cincinnati hosts many of its short courses through its Professional Development and Continuing Education Department. There, courses and opportunities are divided by type, department, or center. For example:
"Communiversity" offers non-credit courses and professional development certificate in areas from Accounting and Finance to Music and Dance to Photography to Technology.
"Continuing Medical Education" helps professionals in the medical field gain knowledge in anything from medical technology to administration.
Teachers can access courses from programs such as "Economics Education for Teachers" or get endorsements in areas such as "Gifted, Talented, and Creative," "PreK-12 Reading," and "PreK-12 Teaching English as a Second Language."
These are just some of many examples of subjects you can study through the University of Cincinnati.
Colorado State University
Colorado State University offers numerous free online courses to students, professionals, and the average Joe alike. Some help students develop skills useful in the classroom, some help develop skills applicable across contexts, and some offer knowledge in hot button issues, especially in Colorado. Some examples of courses include:
Conflict Management for College Students
Water Scarcity: Crisis and Response
Exploring Student Affairs in Higher Education Profession
Water, Civilization, and Nature
Science of Relationships
Choose Your Course
As you can see, short courses cover many different topics. Hopefully, you're on the right track to finding the perfect program or training for you!