1 Sponsored Online Programs Available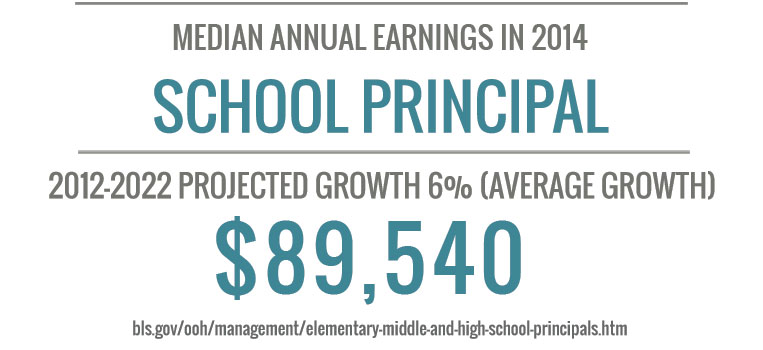 Educational Leadership Bachelor Degree Online Schools & Programs
Educational leadership bachelor degree online programs combine love of education with leadership motivation. Bachelors degree in school administration online programs look at how effective schools function. At the bachelors level, many of these programs focus on early childhood administration.
Courses may look at early childhood education and development, and how it relates to directing a school or childcare center. They may also look at strategies to encourage a healthy learning environment. If you're passionate about using your flair for leadership to help students (and teachers!) learn, earning a bachelors in educational leadership online could be a great place to start.
What to Expect Earning an Educational Leadership Bachelor Degree Online
Educational leadership is about helping schools and districts succeed. That means making sure your faculty have the resources and training to help their students. It also means making sure your school as a whole is able to meet the needs of those students. And it means fostering a school environment that encourages learning. That could apply to directing a childcare center, or making big decisions that impact your whole school district.
Bachelors educational leadership degree programs tend to focus on early childhood education roles. In other words, they'd look at directing and managing preschool and childcare centers. They might also touch on leadership and educational policy, especially as it relates to the needs of toddlers and young children.
Early Childhood Administration Curriculum
Educational leadership can vary in different contexts. Some things that could impact this include the type of position, the type of school, and the needs of the teachers, students and families there. And that's just the beginning. The point is that every community might have unique educational needs. As such, educational leadership programs might vary accordingly.
In general, earning your Educational Leadership Bachelor Degree Online tends to take around four years. That could differ depending on your course load and schedule. Educational leadership bachelors curricula look at the skills and knowledge to manage school. That could mean looking at how schools and districts work on an organizational level. Courses might also focus on facilitating learning in every classroom.
Educational Leadership Bachelors Program Focus
One type of Educational Leadership Bachelor Degree Online program you might encounter during your search is a bachelors in early childhood administration. These programs look at current research about early childhood education. They aim to hone the organizational skills necessary to keep a school running every day. Some programs might also allow students to further specialize their programs. This could be accomplished by adding a concentration or even through elective coursework. For example, some may focus on special education and early intervention in early childhood education.
Online Bachelors in Educational Leadership Classroom Experience
One thing to think about: some education administration degree programs incorporate teacher certification. For example, in an early childhood administration program, students might be able to certify to teach preschool to third grade. This might be an attractive choice if you're interested in learning more about how schools function. It might also help if you need to classroom experience before qualifying for a leadership position. However, not all educational leadership programs include certification. Ask your selected schools for more details if this is something you want.
Educational Leadership Bachelor Degree Online Courses
Educational leadership and related programs like early childhood administration are inherently multidisciplinary subjects. Being a leader, even in a school setting, doesn't just involve education skills, after all. It involves leading and managing a team of professionals. It could involve facility management, and even making financial decisions. All of these topics and more might be covered in some educational leadership courses.
Here are some examples of the kinds of things your classes might look at.
Organizational Leadership: Some educational leadership courses might incorporate management. This can include looking at how people behave in the workplace. Courses might also teach financial management, organizational change, and workforce management.
Developmental Psychology: In order to help your students, you'll have to know more about what they need. That's why some courses focus on early childhood development. That could include physical, social, and psychological development.
Curriculum Development: School leaders are often involved in maintaining a school's curriculum. As such, school leadership degree programs may cover curriculum development. This means not only knowing all about how children learn, but thinking creatively to keep them engaged. Courses might cover a range of grade levels, or focus on a certain age group.
Special Education: An integral aspect of effective school leadership is meeting the needs of all your students. Special education is a big part of that! Courses might cover special education law and policy. Classes might also discuss best practices in the classroom, and even look at how to fund those services.
After Earning Your Educational Leadership Bachelor Degree Online
After earning a bachelors in education administration degree, a common step is to pursue a masters. One reason is that many roles require a masters degree, such as one in educational leadership and administration. It could also be an advantage in other roles. For example, many schools and districts have career or salary ladders that hinge on both experience and education.
The prerequisites for masters in educational leadership programs may vary between programs. They might also vary based on your background and experience. Here are some examples of the types of requirements you might find.
Bachelors in a relevant field from an accredited institution
Professional experience as a primary classroom teacher, or educational leadership experience
Professional letters of recommendation
Active teaching certification
Passing test scores such as standardized teacher certification tests and relevant GREs.
Remember that some school administration degree programs may include field experiences. This could include observations or guided internships. These typically cannot be completed online. However, they could be a useful tool to contextualize your learning. Thinking about these types of requirements in advance may help you to figure out which programs may suit your needs and schedule.
Early Childhood Administration & Education Administration Careersi
Many educational leadership positions need at least a masters degree. This often includes school principals and school district administration positions. Preschool and childcare, meanwhile, may be more likely to consider students with a bachelors for leadership roles.
Preschool and childcare center directors might handle multiple aspects of managing their facilities. Responsibilities might include funding, workforce management, curriculum, prodand more. In 2015, the median annual salary for a preschool or childcare center director was $45,670. However, this can vary by locale, the type of organization, source of funding, and other factors.
Depending where you live, there may be additional requirements beyond your bachelors degree. This might include certification, training, or even classroom teaching experience.
Additional advancement, such as working outside early childhood, may require more education. This could include a bachelors or even a masters degree in educational leadership.
Did You Know

In many states, Preschool and Childcare Directors need licenses, which generally renew every year.ii
Find Educational Leadership Bachelor Degree Online Programs Today
Don't wait any longer to find your bachelors in early childhood administration online program! Start your search by reviewing the sponsored listings here. Once you've identified programs that look like a good fit, click on the Request Info button to get in touch. Then ask any questions and start your application! Take the first steps toward earing your bachelor of science in early childhood administration today!
---
[i] bls.gov/ooh/management/preschool-and-childcare-center-directors.htm [ii] bls.gov/ooh/management/preschool-and-childcare-center-directors.htm#tab-4