12 Sponsored Online Programs Available
EducationDynamics maintains business relationships with the schools it features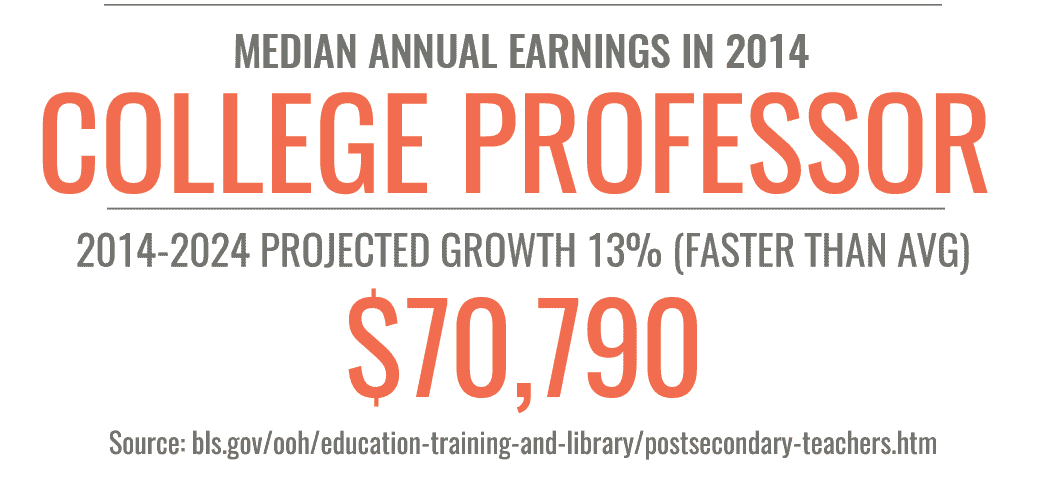 Online PhD Programs in Higher Education
Do you have a passion for educational development and quality learning? Do you love managing people, making strategic plans, or dealing with budgets? If these interests apply ...
Do you have a passion for educational development and quality learning? Do you love managing people, making strategic plans, or dealing with budgets? If these interests apply to you, it might be worth your while to look into earning a PhD in Higher Education Online.
PhD in Higher Education Online
Though the entry-level education for postsecondary education administrators, according to the Bureau of Labor Statistics, is a master's degree, you may find that some positions in the field require a doctorate-level degree. This may especially be typical of higher-level positions such as provost or dean.ii Sometimes, candidates for these positions may have earned a PhD in a specific field and pursue the role after having worked as a professor, but it's also possible to earn a doctoral degree in higher education in order to pursue this career path.[ii]
Several Degrees of Education
So what does a doctorate degree in education entail? One way to begin to answer this question is by looking at the different types of degrees that might be available in the field. Two of the more common degree types you might come across are the Doctor of Philosophy (PhD) and the Doctor of Education (EdD). The difference between the two is theoretically that the PhD degree is conferred on those who can contribute new research to the field of higher education, while the EdD is more focused on the practice of higher education. Despite this theoretical difference, there may not be a large distinction between the degrees in practice, and both might be able to prepare you to pursue a career in higher education.[iii]
You may also come across online higher education degree programs with different titles, such as a Doctor of Management program with a focus on higher education administration. This might mean that the program focuses on specific aspects of higher education, such as leadership principles. Be sure, when looking into programs, that you understand what the title of each degree may mean. Contact the school for details if you're unsure.
Essentials of Online Doctorate Degree Programs in Higher Education
One thing you may be wondering is how long it might take to earn an EdD or a PhD in Higher Education Online. Though this can vary by school, program, or student, generally, you might expect earning a PhD degree to take 5 to 6 years to complete.
Part of what may influence how long a degree might take to earn is the dissertation. A dissertation is a major research project that may often be the cornerstone of a PhD in Higher Education Online, though it may also be part of other doctoral degree programs. To graduate, a student may have to present and defend their dissertation in front of a special committee.[v]
Typical Courses for an Online Doctorate in Higher Education Program
Although each program varies, an online Doctorate Degree Program in Higher Education may offer an array of courses intended to create a knowledge base so that students may be prepared to pursue career tracks in leadership roles after graduating. Typical coursework for a PhD in Higher Education online may include some or all of the following options:
Strategic Planning
Higher Education History
Fiscal Management
Research Methods
Legal Issues
Leadership
One aspect of coursework for online doctorate in higher education degree programs you may want to look into is how much of the program may actually be online. Some schools could have residency requirements for their higher education doctoral degree students, meaning they must complete some of their coursework on campus. Make sure you know what might be required of you in terms of offline work before enrolling in any doctorate degree program in higher education.
What May People Do After Earning an Online PhD in Higher Education?
Earning an online PhD in Higher Education might help those interested to pursue a variety of exciting careers in higher education administration [ii]. Examples of occupations within this field might include some of the following:
Dean of Students
Provost
Registrar
Financial Aid Director
Academic Affairs Vice President
Postsecondary education administrators may work in universities, community colleges, or trade and technical schools.
It's also possible to pursue a career as a college president with a doctorate degree in higher education [ii]. Considered a top executive, college or university presidents are essentially the CEOs of higher education institutions. In 2015, the median salary for presidents and chief executives was $175,110.
The wages for other higher education administration positions weren't quite that high in 2015, coming in at $88,580 in median annual income. This position, though, is stated by O*Net to expand at a faster than average rate, with a projected growth of 9 to 13% between 2014 and 2024. College presidents, meanwhile, aren't expected to see as much job growth, as O*Net expects little or no change in the size of the workforce.[ix]
Getting Started
If you know what you need to do and want to get started, you can begin right here on eLearners.com by checking out our sponsored listings. Don't forget to check with each school or program to request more information when you're comparing and contrasting schools. Good luck!
---
[i]onetonline.org/link/summary/11-9033.00#Tasks [ii]bls.gov/ooh/management/postsecondary-education-administrators.htm#tab-4 [iii]usc.edu/dept/chepa/pdf/ASHE_baez.pdf [iv]bls.gov/careeroutlook/2002/winter/art03.pdf [v]ed.gov/about/offices/list/ous/international/usnei/us/doctorate.doc [vi]onetonline.org/link/summary/11-9033.00 [vii]bls.gov/ooh/management/postsecondary-education-administrators.htm#tab-1 [viii]bls.gov/ooh/management/top-executives.htm#tab-2 [ix]onetonline.org/link/summary/11-1011.00#WagesEmployment [x]onetonline.org/link/summary/11-9033.00#WagesEmployment
01

02

03

04

05

06

PhD - Leadership for Higher Education
Sponsored Listings