1 Sponsored Online Programs Available
Colleges That Offer Online Nutrition Degree Programs
Online Nutrition Degree Overview & Career Info
Online nutrition degree programs focus on many different facets of nutrional health. Online nutrition certificates focus on one specific aspect of nutrition. For instance, certificate programs could cover:
Alternative therapies
Health risk assessment
and Obesity intervention
The certificate could be a way for current nutrition professionals to expand their education in a quicker way.
On the other hand, bachelors nutrition degree programs teach fundamentals of fitness and health. Topics could include exercise science and nutrition education.
The masters in nutrition program is committed to researching ways to enhance how people receive nutrition. Later, this information could be used to change people's exercise and eating habits, as well as public health policy.
Nutritionists and dieticians work everywhere, not just in gyms or restaurants. They create diets for individuals and larger populations in hospitals, schools, correctional facilities, the airline industry, and other institutions where meals are provided to people with special dietary needs. Others have private practices where they consult clients on goals like weight loss or cholesterol management. Some may also specialize in food-related problems such as allergies or eating disorders.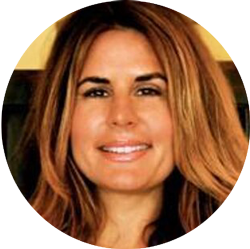 Bachelor of Economics degree: Professional Insight
"With my Bachelor's Degree in Nutrition Sciences, I have worked in a few different settings, from nutritional consulting at the beginning of my career, to now operating with commodity groups and worldwide food brands. In addition, this year I will author my first book which also fulfills the love I have for ingredients, food, and cooking."
~Stella Metsovas, Author, Business Owner, Nutrition Consultant
Online Bachelors Degrees in Nutrition
Online bachelors in nutrition programs are typically offered as part of a school's department of health sciences. Students could potentially earn this degree in 4 years. Students could shorten this period of study by taking additional classes during their summer sessions. Program length may be dependent on your enrollment status as well.
Typically, the bachelors nutrition programs require the traditional high school diploma or GED when applying. In addition, you may also be asked to submit SAT/ACT scores, letters of recommendation, and personal essays.
As part of the core curriculum, students could have the chance to study ways to enhance people's diet and exercise routine. As part of this, you could construct eating and workout plans to address the specific health challenges of mock and actual clients. Courses in this program could include microbiology, food safety, nutrition planning, special nutrition needs, and nutritional counseling.
In addition to the general degree program, students could also go on to concentrate their nutrition bachelors program. Courses could cover unique facets of nutrition curriculum including lifestyle management, holistic healthcare, and wellness advocacy.
Nutritionist positions may require applicants to have a bachelors degree in nutrition. But, positions may also require that you have some hands-on experience in the field. To accomplish this, students may consider pursuing a nutrition or fitness internship to get some on-the-job experience.i This field-specific knowledge could be useful when searching for a potential career.
Students who earn a bachelors degree in nutrition could go on to apply to become a registered dietitian nutritionist (RDN). This certification demonstrates fundamental knowledge of nutrition practices. By becoming a RDN, you may be able to pursue careers in that field. Generally, applicants are asked to already have a bachelors degree in nutrition. In addition, they may also need to complete 1,200 hours of supervised work. Time inside the classroom or during an internship could count towards this work requirement.ii
Online Masters in Nutrition
Students pursuing an online masters in nutrition could potentially earn a degree in 1.5 to 2 years. During this period of their online nutrition degree, students may devote the majority of their time to taking core classes in nutrition. But, a short amount of time may be spent conducting personal fitness and nutrition research for a thesis project. Nutrition masters programs could be made up of anywhere from 30 to 35 credit hours.
When applying, masters programs generally require your undergraduate GPA as well as GRE/GMAT scores. Supplemental materials may include letters of recommendation, personal statements, and research outlines. Application requirements may also be tailored to the intended concentration.
The core subjects of an online masters in nutrition may differ from program to program due to their specific concentrations. For instance, masters degree programs may cover aspects of nutrition science, exercise science, physiology, and kinesiology.
Student who earn their online masters in nutrition may be eligible to apply for certification. The certified nutrition specialist (CNS) certification demonstrates a handle of advanced topics in nutrition. Typically, prospective applicants may be required to already have a masters degree in nutrition. At the time of your application, you may also be required to have completed 1,000 hours of supervised experience.iii
Online Certificate in Nutrition
Online certificate in nutrition programs often take less time to complete than other degree levels. Nutrition certificates are commonly offered at the graduate level and build upon the foundations you may have developed in a bachelors program. And, they're shorter because they generally focus on one specific aspect of nutrition. Since their coursework is more concise, it could be completed in less time.
Other certificate programs may act as a way for you to flesh out a preexisting degree. For instance, if you've earned a bachelors degree in fitness, you may want to expand your health knowledge by studying nutrition fundamentals in this program. You may want to consider this route if you're planning to pursue a career in the nutrition field.
Applications to these types of online nutrition degree programs often do not have such stringent requirements as others. The courses in these programs may act as a bridge for your knowledge or the first steps into your graduate education. Because of this, applications may be made more accessible to encourage a diverse body of applicants.
To apply, you may be asked to submit a copy of your undergraduate transcripts. If you have completed some graduate coursework, or earned a degree, you may also be required to supply schools with relevant information to finish your application for an online nutrition degree.
Accreditation
Students searching for an online nutrition degree program should be on the lookout for programs that are accredited by the Accreditation Council for Education in Nutrition and Dietetics (ACEND). The ACEND agency is recognized by the U.S. Department of Education. By becoming accredited, schools vow to continually work towards keeping their programs at the forefront of the industry.
This process may include adapting new findings in the nutrition field or incorporating technology into courses. Class materials, faculty, and the curriculum might be annually evaluated to ensure these goals are met.
In addition, schools may also be generally accredited. In these instances, schools may be accredited by an agency that recognizes specific states or regions. Some organizations might only accredit online programs. For more information about a school's accreditation status, reach out to a member of the admissions team.
Online Nutrition Education Degree
Where the online nutrition education program differs from a typical nutrition degree is that it focuses on ways to educate people about how to enhance their health. Instead of merely informing them of changes they may need to make in the lifestyle, the nutrition education program teaches them techniques and informs them of the consequences and potential benefits. Not to mention, courses may also help you be able to better educate others about their natural bodily processes.
This type of online nutrition degree program may be offered at the bachelors and masters levels. But, the bachelors level programs may offer nutrition education as a concentration of their general nutrition program. On the other hand, masters nutrition education programs may devote their full attention to education topics. They may be able to do this because the nutrition basics were already covered in a related undergrad experience.
Nutrition education program classes may focus on pedagogical courses and nutrition topics. Similar to other nutrition degrees, students may have the chance to design mock eating recommendations for patients. The pedagogy courses are education courses that instruct how to teach others. It's these classes that could influence how students interact with potential future clients.
The knowledge gained in this online nutrition program could potentially help you work towards a career as a health educator. These positions promote wellness in communities by develop overarching health plans. This could include promoting healthier diets in a media campaign or ensuring that people have access to medical professionals.iv You could consider these roles one part nutritionist and one part event planner.
Online nutrition education degree programs may potentially be completed in 2 to 4 years. Graduation times may be dependent on things such as enrollment and independent research. Usually, the curriculum consists of around 30 credit hours.
Students considering these online nutrition degree programs are typically requested to submit a 3.0 undergraduate GPA in a related field. Additionally, you may need to provide letters of intent, recommendations, and professional resumes.
If you have not previously earned a related bachelors degree, you could still have options to apply. In these cases, additional materials like a letter of intent may be requested. These documents should outline any nutrition experience you may have as well as your intent to catch up in the coursework. This outline may also propose remedial classes you could take at an intended school before starting your online nurtrition degree.
Online Food Safety Regulation Degree
Unlike the other online nutrition degree programs, food safety regulation programs looks into the regulatory bodies that ensure food meets certain safety standards. Classes could develop students' knowledge of the legal complexities behind food production, labeling, and distribution. In short, you could study how to keep food as safe as possible from farm to table.
These programs are typically offered at the masters degree level because they might build upon the foundational knowledge you gained in a bachelors program. Advanced course topics could include subjects such as microbiology, toxicology, regulation practices, and risk assessment. By delving into the more scientific aspects of nutrition, you may have the chance to study the processes that make food unsafe and how to use modern technology to avoid those circumstances.
These programs generally require students to submit transcripts outlining their undergraduate experience. Within this, you may be asked to submit a 3.0 undergraduate GPA in your specific concentration. Other materials outlining your previous academics might be requested depending on the school. These could include resumes or curriculum vitaes, recommendations, letters of intent, or a statement of purpose.
As a whole, food safety regulation programs typically consist of 30 credits. Students who pursue their courses full time may be able to earn this degree in as little as 2 years.
Online Exercise Science Degree
Exercise science programs balance nutrition classes with those also focused on physical health maintenance. Classes may teach different training measures to address issues with athletic endurance, obesity, and chronic pain.
The exercise science curriculum boils down to three things:
Nutrition
Exercise training
Risk mitigation
For the first part, you may participate in general nutrition courses that outline healthy eating habits. Secondly, you could study topics in anatomy and stress relief to better understand different body types might endure. And finally, classes cover ways to address and recover from bodily extremes such as obesity and eating disorders.
These programs typically have an internship portion in their curriculum. During this time, you could meet with actual patients to assess their physical health needs. Then, under the supervision of an adviser, you could create a proposed training plan. Once implemented, you could then track the process of your patients. The hands-on experience could be a chance for students to develop practical experience within the exercise science field.
Exercise science degree programs are commonly offered as masters degree programs. This is because they often deal with advanced topics that use undergraduate nutrition information as a basis. In total, the entire program usually consists of 30 to 35 credit hours. Students could potentially earn their degree in 2 years. Program length may be dependent on internship availability and enrollment status.
Students who earn an exercise science degree might go on to pursue careers as exercise physiologists. In these roles, you could analyze patients' health and offer both nutrition and exercise suggestions. Many physiologists work in conjunction with physicians or fitness trainers. The synergy between these positions could help ensure that a patient's health is closely monitored while training.v These positions typically require a bachelors degree for entry-level roles, but a masters in nutrition or exercise science may also be requested.vi
Online Public Health Degree
A public health program with a nutrition concentration teaches strategies to engage communities in healthier habits. This could include planning events, enacting regional initiatives, and more. These plans could be implemented at the local, regional, and national level.
These programs are commonly offered at the bachelors and masters degree levels. The bachelors level programs may focus more on the public health aspects instead of nutrition courses. In fact, nutrition might only be a concentration of your program.
Bachelors degree in public health programs are typically around 120 credit hours. But, a nutrition concentration may require you to complete additional courses in addition to the core curriculum. Students could potentially earn this degree in 4 years. Graduation times may vary depending on enrollment.
But, public health nutrition degrees are more common at the masters level. These programs may focus more heavily on using nutritional data to influence public policy. The masters program typically consists of 36 credit hours' worth of classes. Knowing this, students could possibly earn a masters in public health in 2 to 3 years.
Public health nutrition masters programs typically have a field work component. To fulfil this requirement, you could intern with a public health organization. Stepping into the office could demonstrate the practical applications of your curriculum. Also, you may be able to take a hands-on approach with this experience. You could have the chance to help develop and roll out new public health programs during your time there. The on-the-job experience could then later be applied to your professional resume.
Besides the field work section, though, both courses may deal with similar public health and nutrition material. Courses could include topics in:
Nutritional program planning
Epidemiology
Health and social behavior
Nutritional statistical analysis
Students who earn this degree may go on to pursue a role as an epidemiologist.
These professionals analyze patterns and causes in health challenges. Using that info, they hope to reduce the occurrences. From a nutrition standpoint, you could track things like obesity rates and how to minimize the effects. These professionals often work as part of the federal government on the staff of the Center of Disease Control and Prevention (CDC) and the National Institutes of Health (NIH).vii Employers generally require applicants to have earned a masters in public health to pursue these roles.viii
Healthy New Beginnings Now
Take a look at the sponsored programs on this page and choose what looks perfect for your needs.
---
[i] bls.gov/ooh/healthcare/dietitians-and-nutritionists.htm | [ii] bls.gov/ooh/healthcare/dietitians-and-nutritionists.htm#tab-4 | [iii] bls.gov/ooh/healthcare/dietitians-and-nutritionists.htm#tab-4 | [iv] bls.gov/ooh/community-and-social-service/health-educators.htm#tab-2 | [v] bls.gov/ooh/healthcare/exercise-physiologists.htm#tab-2 | [vi] bls.gov/ooh/healthcare/exercise-physiologists.htm#tab-4 | [vii] bls.gov/ooh/life-physical-and-social-science/epidemiologists.htm#tab-2 | [viii] bls.gov/ooh/life-physical-and-social-science/epidemiologists.htm#tab-4