Given the rising cost of college tuition,i an affordable education can seem like a contradiction in terms. Thankfully, there are online colleges with low tuition that offer great programming at a great value.
For those seeking high-quality, affordably priced graduate and undergraduate courses, here are five of the cheapest online colleges per credit hour. These fully accredited online schools and universities may be just what you're looking for, so read on to get started today!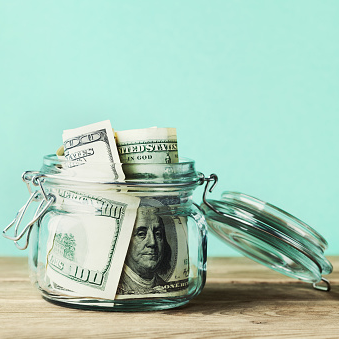 With a focus on providing for the educational needs of motivated students of all backgrounds, AIU's online associate, bachelor's and master's degree programs and designed to foster success and fit into real life. The school offers convenience and flexibility, backed up with an industry-relevant curriculum and knowledgeable faculty with real-world experience in their field.
Fast Facts
Type: For-profit
Per-credit cost: $302
Ranking: #184 (tie)
The Johnson & Wales University College of Online Education offers the same high-quality, professionally focused degree programs that have defined the school's 100-year history.
Students benefit from the convenience of an online format combined with competitively priced tuition, small class sizes, personal advising, financial assistance options, flexible credit transfer policies and the opportunity to learn from highly credentialed faculty with years of expertise and experience.
Fast Facts
Type: Private
Per-credit cost: $330
Ranking: #143 (tie)
Founded in 1946 by Syracuse University, Utica offers 38 undergraduate majors, 31 minors, 21 graduate programs, study abroad opportunities and numerous pre-professional programs. Its aim is to provide students with a high degree of personalized and intimate attention, helping them grow personally and professionally while building a strong foundation for success.
Fast Facts
Type: Private
Per-credit cost: $400
Ranking: #66 (tie)
Founded in the Jesuit tradition of educating the whole person, Loyola University New Orleans has been helping students discover their personal and academic potential for over 100 years. Online and on-campus programs carry the same academic prestige, and online learners have remote access to course materials, library services, and 24-7 tech support so they can earn an undergraduate or graduate degree on a schedule that fits their busy lifestyle.
Fast Facts
Type: Private
Per-credit cost: $325
Ranking: #153 (tie)
Sam Houston State University (SHSU)
Offering more than 40 undergraduate and graduate degrees that can be earned through online courses, SHSU Online combines state-of-the-art advancements in distance education and instructional technologies with over 135 years of experience in providing quality education. Their mission is to support students, faculty and staff in learning, teaching, research and community service through the creative use of technology and distance learning.
Fast Facts
Type: Public
Per-credit cost: $228 (out-of-state)
Ranking: #47 (tie)[iii]
Higher Education

From January 2006 to July 2016, the Consumer Price Index for college tuition and fees increased 63 percent. [iii]
Five More Under $500 - Online Colleges with Low Tuition
Looking for more choices? Here's five more schools with classes that are under $500 per credit.
Fast Facts
Type: Private
Per-credit cost: $443
Ranking: #264-#346
Fast Facts
Type: Public
Per-credit cost: $462 (out-of-state)
Ranking: #23 (tie)
Fast Facts
Type: Private
Per-credit cost: $470
Ranking: #179 (tie)
Fast Facts
Type: Private
Per-credit cost: $478
Ranking: #264-#346
Fast Facts
Type: Public
Per-credit cost: $497 (out-of-state)
Ranking: #165 (tie)
How Much Does Online College Cost Per Credit?  
What is the average cost of online college per year?
Tuition costs vary by institution but as a rough guideline, a U.S. News & World Report survey found that the lowest-priced online bachelor's programs averaged $111 per credit and $13,420 per year.[iv] The highest priced program in the survey charged $752 per credit hour and an annual tuition of over $93,000.
Online education can help reduce overall costs for students, as they aren't paying for room and board and usually don't need to spend money traveling to and from campus.
What Are the Cheapest Universities for International Students?
International students will find the cost per credit of accredited online colleges to be vastly cheaper than a regular university's tuition. They also eliminate the expenses of room and board, meal plans and travel. Click here for information on the many available degree programs and schools for international students.
Find the Perfect Program for You
Explore these great schools to learn how to apply today. Your perfect program awaits!
---
[i] bls.gov/opub/ted/2016/college-tuition-and-fees-increase-63-percent-since-january-2006.htm [ii] usnews.com/education/online-education/bachelors/rankings (Rankings are according to U.S. News & World Report's analysis of Best Online Bachelor's Degree Programs, based on factors such as graduation rate, indebtedness of new graduates and academic and career support services offered to students.) [iii] bls.gov/opub/ted/2016/college-tuition-and-fees-increase-63-percent-since-january-2006.htm [iv] usnews.com/education/online-education/the-short-list-online-programs/articles/2016-02-02/10-cheapest-online-bachelors-programs-for-in-state-students