29 Sponsored Online Programs Available
EducationDynamics maintains business relationships with the schools it features
Earn a Masters in Social Work Online
A masters in social work online could prepare students to assess and assist people or groups who have fallen on hard times. Instead of relying on textbooks, this program teaches students not only the theory behind social work but its practical application. Courses first cover strategies to identify and aid groups in need. Then, students are placed in a field work position to put their skills and knowledge to the test. This real-world application could give students a taste of the daily routine of a social worker. As a result, when you earn this masters degree you could build upon your undergraduate social work fundamentals to better serve your community.
Masters in Social Work Online: Professional Insight
"The most important part of earning a master's in social work and training as a social worker was related to learning how to conduct academically rigorous research, developing critical thinking skills, and learning to express myself with accuracy and concision both orally and in writing. These are essential skill-sets for any professional social worker. My education and drive led me to found and become the program director of One World Counseling; a community based behavioral health treatment facility located in Brooklyn, New York."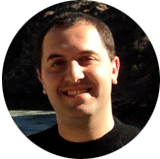 - Dmitri Oster, Licensed Clinical Social Worker & Program Director of One World Counseling
Click To Tweet!

What Are the Requirements of Online Masters in Education Programs?
Online Masters in Education degree coursework often stresses a mix of theory and practice. Yet, it is the program's area of emphasis that guides the overall course of study. Aside from these courses, several programs entail fieldwork. Most of all, this is a way to gain hands-on practice in the area that mirrors a student's major. Finally, some programs end with a capstone project. Almost always, this involves research in an area closely tied to their program focus.
Potential Curriculum

Masters in social work online curriculum is designed to help students systematically address the issues of people in need. So instead of working to aid one group, classes may cover methods to assist a wide range of potential clients. Course topics for a masters in social work online program could include service techniques for the following groups.

Children
Adolescents
Adults
Family Systems

To achieve this academic goal, masters in social work curriculum is split into two parts. First, courses focus on teaching things like clinical research methods, psychology, and cultural sociology. These subjects could make it easier to identify an individual's specific issues. Then, curriculum expands upon that by switching to current public policy. That ways students may better understand how to efficiently use current systems to aid the previously discussed issues. As a result, masters in social work online courses could include the following.

Social & Cultural Diversity
Human Behavior
Welfare Policy
Psychopathology
Child & Family Policy
Social Justice Issues

Courses may differ from school to school. Speak with your university for a detailed course guide.

Fun fact!

Social workers work with many different age groups. You could work with both children and the elderly.

Internship & Fieldwork

In addition to the usual courses, many online social work masters require a capstone internship or field-work experience. Unlike the rest of the curriculum, this may take place on campus or in an office environment.

These experiences place students in real-world, social work scenarios. This way, they could apply their current abilities to the day-to-day routine of a professional social worker. This might be a great way to turn your theoretical social work knowledge into practical! Under the guidance of licensed professionals, students may be given their own set of clients to serve during these projects. This hands-on application could prove vital to understanding the real-world practices associated with social work.

Internships and field work requirements may vary by school. Check with potential schools for more information.

What Is an Online Masters in Social Work?

An online masters in social work is typically offered as a master of social work (MSW). Therefore, you may also find some of the following similar degrees when you do your research for a masters in social work online.

Master's in Conflict Resolution
Master of Science in Social Administration (MSSA)
Master of Education (MEd) in Family and Community Services

Degrees offered may differ from school to school. Speak with potential universities for more details. Though they may have different focuses, these degrees still teach standard social work subjects.

If you choose to pursue a general online social work masters, you could also have the chance to choose a concentration. Depending on the school, you may be able to take specialized courses that concentrate on a specific type of social work. For example, you could pursue a concentration in the following.

Adult & Aging Development
Infant & Childhood Development
Family Intervention
Drug & Alcohol Rehabilitation

Concentrations might be a great way to direct your studies. Especially if you want to pursue a doctorate of social work! Doctorate programs may require you to have taken specialized courses or worked with a particular client group. For more information, check out the doctorate in social work page.

Concentrations may vary by school, so be sure to check before applying.

Accreditation

Students may want to pursue online masters in social work at schools that have been accredited by the Council on Social Work Education. This association works with schools to make sure they are following nationally standardized curriculum. The CSWE also provides additional educational and development opportunities for faculty members. So, by being accredited, schools and faculty constantly work to provide current and innovative social work education for their students.

Admissions

Admissions for online masters in social work assess students' capabilities to handle the rigorous graduate coursework. Students are typically asked to submit a 2.75 to 3.0 undergraduate GPA in a related field. GRE scores may also be requested.

Additionally, some schools may ask students to have completed specific undergraduate classes in order to apply. Passing these courses ensures that students have already engaged with fundamental material. This way, schools do not have to teach time consuming classes that could take away from advanced topics. Generally, schools ask that students pass a few basic psychology and sociology courses before they apply. As a result, you can also present proof of a plan to attend those courses before beginning your degree.

Admissions criteria may vary by school for their masters in social work online programs. Be sure to check with intended schools for more admissions information.

How long does a master of social work take?

Graduation times may vary by institution due to field-work requirements and rigor of curriculum. On average, students could potentially complete an online masters of social work in 2 to 4 years depending on enrollment. Program length may vary by school.

Did you know?

79% of current social work practitioners have earned a masters in social work.

What Can I Do with a Masters in Social Work?

Students usually earn an online masters in social work with the intent to pursue a career in social work after graduation. However, social work employers generally require a bachelor's degree for entry level positions. But, graduate degrees are typically required for advanced, clinical career paths. These positions draw from the research and fieldwork experience that is unique to the masters of social work. Additionally, many of these clinical careers require students to have previously had a related internship. You might have already done this as part of your online masters in social work!

As a professional social worker, you could work in some of the fields in this list.

Unemployment
Healthcare Assistance
Psychotherapy
Adoption
Disability Advocacy

In addition to earning a master's degree, many states require practitioners to earn a social work license. However, rules vary from state to state. As of 2015, social workers could earn a median salary of $45,900 annually. Additionally, the U.S. BLS projects that available jobs will grow 12% from 2014 to 2024.

Fun fact!

Social workers might work in many different places. For example, they could practice in hospitals, mental health clinics, military facilities, and more.

Earn a Masters in Social Work Online Now!

Ready to help your fellow man? Then you've come to the perfect place! To continue your journey, browse the list of online masters in social work on this page. Does one seem interesting? Click it! There, you could read a short description about the school. Or, you could request more information. This could provide you with helpful details like admissions deadlines, internship requirements, and more. This could be a great first step to serving those in need in your own community. Good luck finding a perfect masters in social work online!