27 Sponsored Online Programs Available
EducationDynamics maintains business relationships with the schools it features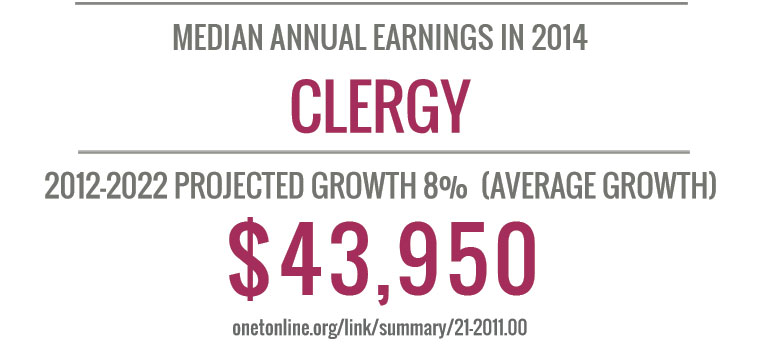 Online Degree Programs in Biblical Studies
If you're interested in learning more about the Bible and teaching it to others, earning an online biblical studies degree could be an ideal choice for you. There are many
programs that offer the opportunity to dig into the rich theological and historical themes of the Bible. Pursuing an online biblical studies degree program is designed to help you build a foundation for pursuing a career in ministry, social service, seminary teaching, mission work or another related field.
Typical Coursework for a Degree in Biblical Studies
A Biblical Studies degree will involve a broad range of coursework. A bachelor's degree in the area will often include some general education requirements such as written and oral communication, basic courses in the social sciences, and ancient or contemporary history courses. The core requirements for the degree generally involve courses surveying the whole Bible and the history of Christian teaching. These are some typical courses:
Introduction to Scripture
Old Testament Narratives
Prophetic Literature
Old Testament Poetry
Gospels
Epistles
Christian Apologetics
Christian Doctrine
Many online Biblical Studies degree programs conclude with a capstone course where students work on some particular aspect of the Bible in even greater depth, using the skills and information they have learned throughout their coursework.
What Can People Do After Earning an Online Biblical Studies Degree?
After earning a degree in Biblical Studies, people may choose to pursue a career path in a variety of professions. Some popular career paths include working as a youth minister, Sunday school teacher, worship leader, missionary or counselor. Many people go on to pursue further education. Some decide to pursue career paths as pastors or ministers, working directly to lead a local church. Your path will depend on where your passions lie and the kind of impact you want to have on the world.
Salary Potential for Biblical Studies Graduatesi
Graduates of online Biblical Studies degree programs may be able to enhance their careers in the long run. The most recent figures from the Bureau of Labor Statistics show that clergy and people in closely related professions earned a median annual salary of $43,950 in May 2014.[i] More than half of them were employed by various religious organizations such as churches, religious schools and other ministries.[i] An additional 6,930 American clergy were employed in 2014 by hospitals, while 4,950 worked for home care services and 1,530 for nursing care facilities.[i] Other clergy and ministers may choose to pursue a career as part of the U.S. military.
Why Choose to Earn a Degree Online?
For people with busy family responsibilities and work duties, a Biblical Studies degree online may be an ideal choice to achieve work-life balance from day to day. Many of these degree programs are flexible, allowing you to set your coursework around your responsibilities and schedule. The opportunity to learn more about the Bible can be integrated with your existing activities at church, on the job and in the home. Some online programs even feature interactive tools, such as group discussion forums and video conferencing, to create a sense of communal learning among your peers and professors.
A degree in Biblical Studies might open doors to new possibilities in ministry and in life. Are you excited to learn more about the world of the Bible? This degree may be the perfect choice for you.
---
[i] bls.gov/oes/current/oes212011.htm#nat