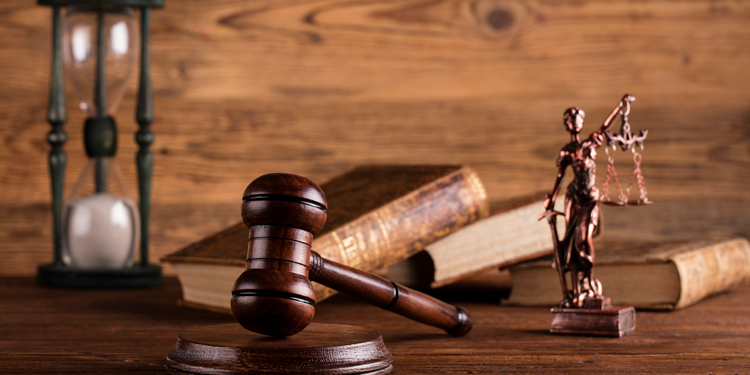 At online colleges for criminal justice, you can pursue degree programs designed to cover policing, corrections, the court system, and other aspects of law and order! And, choosing online learning could be a great way to prepare for your top goals while potentially staying in your current job.
According to the Bureau of Labor Statistics, many community colleges and 4-year colleges or universities offer programs in law enforcement and criminal justice. These programs may be best for those pursuing potential careers as police officers, detectives, or even officers in federal agencies. [i]
Here, we list some accredited online colleges for criminal justice worth checking out. Jump down to take a look, or continue reading to learn more about what it might be like to pursue your criminal justice program online.
What Are the Best Online Colleges for Criminal Justice?
The "best online colleges for criminal justice" is subjective and may depend on your own goals and standards. U.S. News and World Report have ranked online graduate programs in criminal justice, based on factors like student engagement, admissions selectivity, faculty credentials, and more. However, they do not provide rankings on online undergraduate criminal justice programs.
It's a good idea to do a little research on your own. Check out our sponsored listings, and request information from programs you'd like to learn more about.
Online Colleges for Criminal Justice You Might Want to Consider
We've selected some colleges and universities that offer criminal justice programs worth exploring. These criminal justice colleges are online – or at least, they offer some criminal justice degree programs in an online format.
Spot a school that interests you? Click to learn more about its unique features. And, don't forget to fill out our form to get matched with more accredited online colleges for criminal justice that may be an awesome fit.
1. American Intercontinental University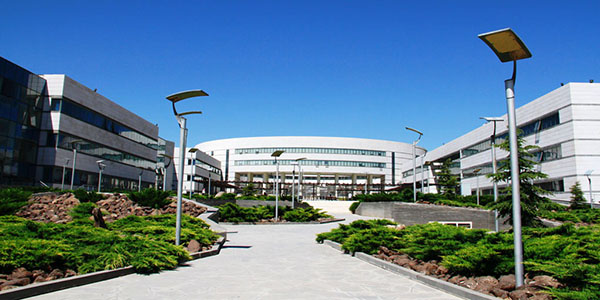 American Intercontinental University has been home to flexible, career-oriented degree programs for over 45 years. They offer criminal justice programs online, as well as at their Atlanta and Houston campuses.
Programs offered: AIU offers an Associate of Science Degree in Criminal Justice program. They also offer a bachelor of science program in criminal justice program, with concentrations in law enforcement, homeland security & crisis management, forensic science, and more.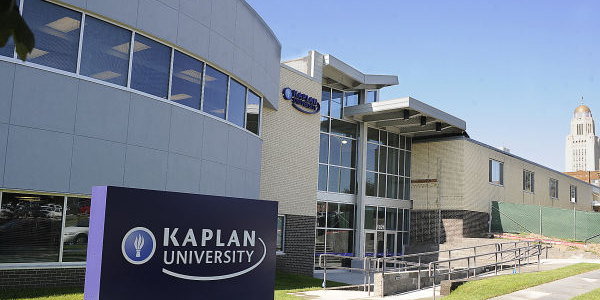 Kaplan University started in 1938, to help Americans prepare for new professions following the Great Depression. Since then, they have continued to evolve and grow, offering a variety of online, traditional, and blended degree programs. Kaplan's criminal justice department focuses on keeping communities safe, helping others, and preparing to tackle professional challenges.
Programs offered: Kaplan offers associate's, bachelor's, master's, and certificate programs in criminal justice, as well as in related fields like corrections and public safety & security. Many programs may be pursued online, and they may also be available at Kaplan's various campus locations.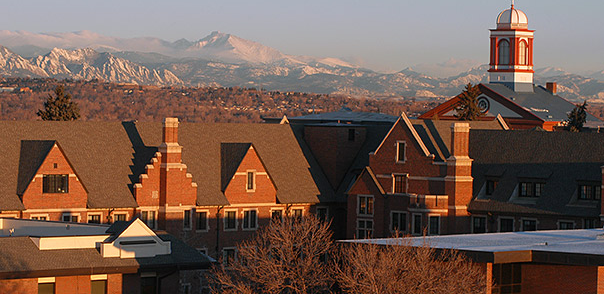 Regis University is a Jesuit university based in Denver, Colorado. They have five additional campuses, plus online programs. Their criminology department features strong female leadership, and focuses on helping women students navigate a traditionally male-dominated field.
Programs offered: Regis offers an interdisciplinary BA in Criminal Justice program, which focuses on the causes and effects of crime. They are also home to a B.S. in Criminology degree program, which differs slightly from criminal justice in that it focuses less on policing and instead explores aspects of criminal behavior and its impact. And finally, they offer a Master's program in Criminology with focuses in areas like leadership, human behavior, and cybercrime.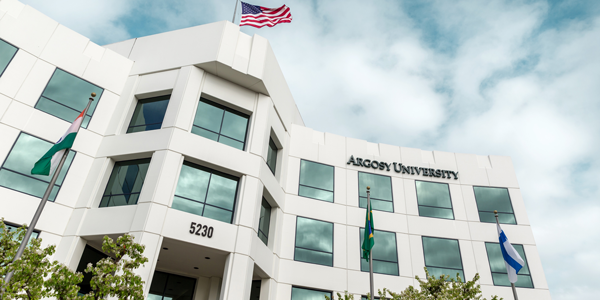 Argosy University began in 2001, when three universities (the American Schools of Professional Psychology, the University of Sarasota, and the Medical Institute of Minnesota) merged into one. They serve a large and diverse student body, including over 6,000 online learners. And, over 70% of students at Argosy are of nontraditional age.
Programs offered: Argosy offers an online Bachelor of Science (BS) in Criminal Justice program. Students may choose from the following optional concentrations: Corrections, Forensic Psychology, Homeland Security, Management, Police, Security Management, and Substance Abuse.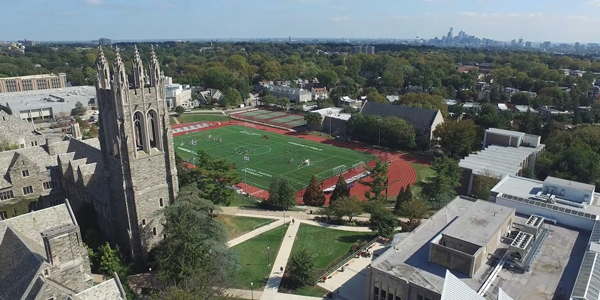 Located in the Philadelphia area, Saint Joseph's University has been educating students in the Jesuit tradition for over 160 years. In addition to traditional programs on their beautiful campus, Saint Joe's now offers undergraduate, graduate, and certificate programs in an online format.
Programs offered: Saint Joseph's Online offers an Online Master's in Criminal Justice program with a variety of diverse concentrations. Choose from a general track, or areas like behavior analysis, federal law enforcement, homeland security, and more.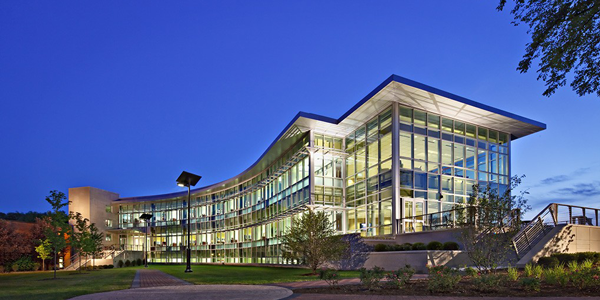 Lewis University is a midwestern Catholic university with over 80 undergraduate programs and 35 graduate programs. Their main campus is in Romeoville, Illinois, but they offer three other locations, in addition to online learning.
Programs offered: Lewis has several bachelor's and master's programs in criminal justice, including a traditional BA in Criminal/Social Justice, a BA in Forensic Criminal Investigations, an M.S. in Criminal Justice, and an M.S. in Public Safety Administration.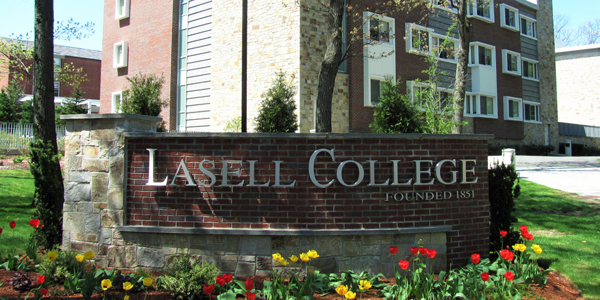 Lasell College is a coed college offering career-oriented bachelor's and master's degree programs. They are based in Newton, Massachusetts, close to Boston. And, they offer some 100% online programs and courses.
Programs offered: Lasell is home to an undergraduate Criminal Justice major. And, those interested in pursuing graduate criminal justice degrees online may be interested in the following: a 100% online Master of Science in Criminal Justice program with concentrations that include Emergency and Crisis Management, Homeland Security and Global Justice, and Violence Prevention and Advocacy.
What Programs Might Be Offered at Online Colleges for Criminal Justice?
Some online colleges may offer general criminal justice or criminology programs that cover a lot of bases, from gang crimes and fraud to the workings of the court system. On the other hand, some programs focus on specific areas of the field, like corrections or public safety and security. It's a good idea to compare majors and possible concentrations to make sure you're considering the programs ideal for your goals.
You'll also have to decide on what degree level to pursue. Earning an online criminal justice associates degree or online criminal justice bachelor degree may be a perfect step if you intend to pursue a law enforcement career track. [i] However, postsecondary teachers of criminal justice and law enforcement may need to earn a graduate degree, like a master's or PhD. [ii]
As you explore programs, here are a few you might come across:
Online Bachelor of Science in Criminology & Criminal Justice
Associate of Applied Science in Criminal Justice and Criminology
Bachelor of Science in Corrections
Master of Science in Criminal Justice
Bachelor of Science in Criminal Justice
And others
What Might I Learn in an Online Criminal Justice Degree Program?
You could study the challenges of homeland security, the philosophy of the U.S. criminal justice system, and the current research happening in this evolving field. You could also study procedures for criminal law and corrections, while exploring different settings and situations in which criminal justice is practiced.
Of course, the courses you take will depend on your program and degree level. Online criminal justice bachelor's programs may feature courses like the following:
Criminal Psychology and Behavior
Corrections, Probation and Parole
Domestic Violence
White Collar Crimes
Juvenile Justice
Law and Social Control
Procedural Criminal Law
And more
In an online master's program in criminal justice, however, you may delve a bit deeper into the field, exploring areas like criminology, criminal law, and emerging research. You might focus on the causes of criminal behavior and social deviance, studying crime in cultures around the world. And, you might learn a bit more about the theory and practice of managing criminal justice organizations.
Courses you might take at the master's level include:
Justice, Security, and Democracy
Crime Intelligence Analysis
Criminal Justice Theory
Organizational Behavior
Applied Research in Criminal Justice
And more
Why Study Online?
Online learning may offer some potential benefits not found in traditional, campus-based courses! These may include:
Flexible start dates. Online colleges may offer shorter semesters and start dates throughout the year, so you can get a jump on your new goals in criminal justice.
No commute time. If you don't live near a college or university that offers criminal justice programs, online learning may save you a lot of inconvenience – especially if your life is already hectic. And, you may have more potential educational paths to choose from, if you're not limited to your own backyard.
You could study part-time while working. Online criminal justice degree programs may make it easy to study part-time, choosing the course load you can handle. If you're already working in a criminal justice-related role and are hoping to prepare for new challenges, you might be able to pursue your education while remaining in your job.
Start Your Search for Criminal Justice Colleges Online
Learn more about the online colleges for criminal justice featured here. Or, fill out our form to get matched with accredited schools offering online criminal justice degree programs.
[i] https://www.bls.gov/ooh/protective-service/police-and-detectives.htm#tab-4 | [ii] https://www.bls.gov/ooh/education-training-and-library/postsecondary-teachers.htm#tab-4