5 Sponsored Online Programs Available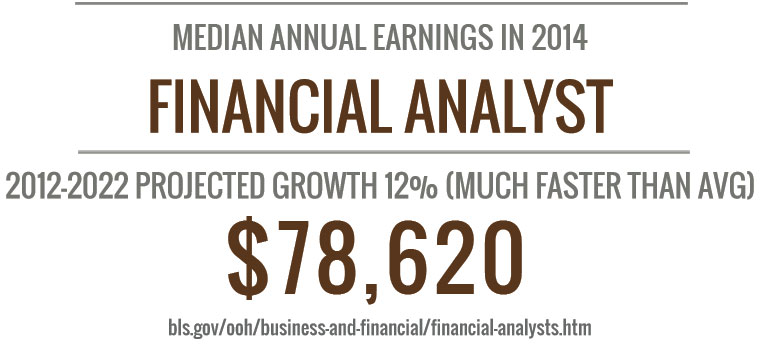 Online Finance Masters Degrees
Are you detail-oriented and analytically minded? Do you have skills in mathematics, computers and communications? If so, you may be interested in pursuing a career in finance.i Workers in finance may typically guide people and organizations in making investments with their money.ii They may examine financial data, study economic trends, and write reports about finance.ii If this sounds like something you want to pursue as a career, you may want to make sure you have the knowledge and skills necessary to succeed. One way you might be able to do this is by earning an online masters in finance. Keep reading for more information on how to do just that!
Essentials of Online Masters in Finance Programs
Typically known as a second-cycle degree,iii or a graduate degree, a master's might usually be earned by students after they've completed a bachelor's degree program.iv Generally involving advanced coursework,iii master's degree programs might take about two years of study to complete.iv
Typically, there might be two major types of master's degree programs available to prospective students. The first might be the research master's degree. Generally available in academic subjects, the research master's degree might be fairly research and writing-heavy. To graduate with a degree in a research master's program, students might have to complete, present and defend a master's thesis. This is usually a large-scale research project, guided by faculty members. If this is something you're interested in, be sure to contact the school ahead of time to see if a thesis might be part of their master's in finance program.
The second type of master's degree may be known as a professional master's degree. Professional master's degrees may typically aim to prepare students to pursue a specific profession after graduation. As such, coursework in these programs may focus on the roles and responsibilities of that career, and not as much on academic research.
If you're not sure what type of degree a program you're considering is offering, feel free to reach out to the school directly to request more information. Depending on the type of program, different schools may offer degrees with different titles. When looking into your options, you may see degree titles ranging from Master of Business Administration to Master of Science.
Coursework to Earn a Master's Degree in Finance Online
With so many different programs potentially available, there may be a number of different courses of study a student might take to earn an online masters in finance . Keep in mind that there's no guarantee that an online masters in finance program might offer a specific course subject, but if you want some potential examples of the topics that might be covered, check out the following list:
Accounting
Economics
Statistics
Marketing management
Investments
Research methods
Capital markets
Portfolio management
Risk management
If there are any course topics you'd like to cover while you earn a master's in finance degree online, be sure to contact the school directly to see what their curriculum might entail. Different schools may have different class offerings and requirements.
Potential Career Pursuits in Finance
Depending on the path you take to earn an online masters in finance, you may be able to pursue a number of different careers after graduation. One might be as a financial analyst.x While the entry-level education for this position might actually be a bachelor's degree, many employers might prefer a candidate with a master's degree.i Financial analysts may usually work in offices, but also might travel often to meet with clients.xi In 2015, their median annual salary was $80,310.5.x
Students who earn a master's degree in finance may also pursue a career as a personal financial advisor. Again, these professionals may typically be required to have a bachelor's degree, but earning a master's degree may improve your job prospects.vii Personal financial advisors may typically work with individuals, helping them to plan investments, savings, taxes or retirement funds.viii The median annual wages for this position were $89,160 in 2015.ix
Getting Started
If you're ready to start taking a look at your options for earning a master's degree in finance, don't wait another minute! Feel free to compare and contrast the programs on our sponsored listings here on eLearners.com. If you see anything that might be perfect for you, don't forget to reach out directly to the school to request additional information. Good luck!
---
[i]bls.gov/ooh/business-and-financial/financial-analysts.htm#tab-4 [ii]bls.gov/ooh/business-and-financial/financial-analysts.htm#tab-2 [iii]ed.gov/about/offices/list/ous/international/usnei/us/master.doc [iv]bls.gov/careeroutlook/2008/fall/art01.pdf [v]http://www.bls.gov/ooh/business-and-financial/financial-analysts.htm#tab-1 [vi]bls.gov/ooh/business-and-financial/financial-analysts.htm#tab-3 [vii]bls.gov/ooh/business-and-financial/personal-financial-advisors.htm#tab-4 [viii]bls.gov/ooh/business-and-financial/personal-financial-advisors.htm#tab-2 [ix]bls.gov/ooh/business-and-financial/personal-financial-advisors.htm#tab-1