Sponsored Online Programs Available
Masters in Healthcare Administration
Online MHA programs may address the needs of working students interested in earning a graduate degree in healthcare administration who need a flexible learning format. Current hiring trends indicate that master's degrees are common for medical and health services managers, and sometimes, preferred by employers.[i] Whether you are hoping to advance in a current occupation or initiate a new career direction into a top field, read on to find out about the various online masters in healthcare administration programs to best determine which one might align with your goals.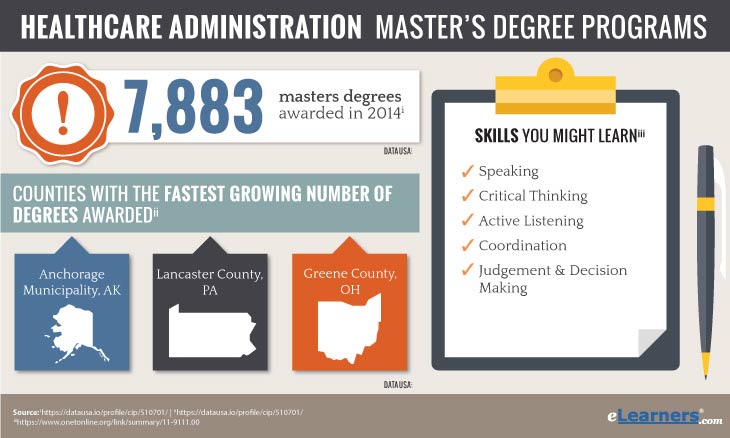 What Is a Masters in Healthcare Administration?
Online MHA Programs prepare graduates to take on diverse leadership and management tasks in the health care industry. Healthcare administrators may take care of a clinical department or a facility such as hospitals, nursing homes and group medical practices. Their responsibilities might include developing, planning, and managing health care operations and services.
FUN FACT

In 2014, 7,883 Masters degrees in Health Care Administration and Management were awarded; that represents a 42% share of the total.[ii]
Why Consider Earning Your Online Masters in Healthcare Administration?
If you are ready to take the next academic step, online MHA programs may warrant consideration, aside from the aspect of convenience of distance-learning. Recent reports indicate that career aspirations are the primary motivation for online education.[iii] Per the Bureau of Labor Statistics, the employment prospects for health care executives are expected to be off the charts; a 17% increase is expected from 2014 to 2024[iv]. Add to that, candidates with a masters degree in health administration and knowledge of healthcare IT are those likely to have the best prospects[v].
Online MHA Programs: Professional Insight
"In healthcare there is often tension between the various parties. A well educated health care administrator will understand the complexities and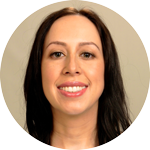 nuances of the system and parties so that harmony can be developed and goals can be reached. Further, earning a Master's in Healthcare Administration has helped me to go from clinical positions to leadership positions while building a private practice and mentoring other clinicians."
Lisa Hugh, MSHS, RD, LDN, CWCA, AACCWS, CPHQ, CLT of Southern Maryland Dietitian
Click To Tweet!

Online MHA Programs: Basics
While program lengths vary, it may take 18 months to 2 years to complete a Masters in Healthcare Administration online if you enroll on a full-time basis, however there may also be part time or 'flexible' formats which could take longer. In addition to coursework, some online masters in health administration programs include a thesis or capstone project. These factors could also affect how long it takes until degree completion.
About Online MHA Programs
Each university may format their online MHA program differently from another, since there are a variety of technological tools and platforms that may be used. In some masters in healthcare adminstration programs your courses may all be delivered asynchronously, so you may log in at your own pace. Others may involve live streaming lectures, or a combination of the two. Some universities may have a virtual component so that you do not have to go to the campus to learn leadership skills, other schools may have brief scheduled conferences on campus. You are always best to refer to each prospective school for specifics. Certainly, if you are not able to transport yourself to class, educational technology has evolved and may make learning more accessible, though not 'easier'.
Online MHA Programs: Potential Admission Requirements
To apply into a Masters of Health Administration online program, students typically need to have earned their undergraduate degree from an accredited college, although not all programs require a Bachelor of Healthcare Administration degree specifically. Note that admission requirements may vary between schools. These may include official transcripts and a minimum GPA, but make a note to treat each university as a unique frame of reference.
MHA Online: Potential Coursework
The curriculum of a Masters of healthcare administration online program may be general or it may focus more on one aspect of healthcare. This is going to depend on the emphasis of your degree program. MHA online programs may delve into specialized topics such as:
Health Informatics
Health Care Ethics/bioethics
Human Services Management
Health Care Operations
Health Care Leadership
Health policy and advocacy
Universities also have different course curriculums, so it is always best to refer to your prospective graduate school's course catalog, or speak with them directly. A generalized curriculum might include subjects such as[vi]:
Strategic Planning
Business Management
Health Care Financial Management
Health Care Systems Operation and Management
Health Care Resource Allocation
Policy Making
Health Law Regulations (applications to specific types of health care services)
MHA Online: 7 Potentially Transferrable Skills
Per Data USA, there are several "critical" skills for people who wish to succeed in Health Care Administration and Management. You may already be proficient before you enter a Masters in Health Administration program or you may cultivate them because of your study. Here are 7 skills that score high on their chart. [vii]
Speaking
Reading Comprehension
Coordination
Active Listening
Operations Analysis
Systems Evaluation
Time Management
Online MHA Programs: Professional Insight
"The Healthcare profession is changing so dramatically. Healthcare is on a treadmill where the speed and incline are going faster and steeper each day. We live in terminal distraction. Earning a Master's in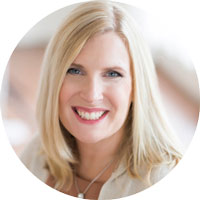 Healthcare Administration allows students to see the forest and trees to bring healthcare into this next generation. It allows individuals to have a seat at the table to collaborate with everyone who wears a badge in their organization, as well as work with suppliers, payors and academic partners."
-Katie Owens, MHA, CPXP, President, Healthcare Experience Foundation
Click To Tweet!

Types of Online MHA Degree Programs
Several types of online masters in healthcare administration degree programs may be offered. These might include a Master of Health Administration (MHA), Master of Science (MS), and Master of Business Administration (MBA) in Health Care Administration and Management. The one you choose may reflect the path you chose as an undergrad (arts, science or business) or you may be moving into an Online MHA programs with new ambitions.
Online MHA
An Online Master of Health Administration may offer more specialized education in healthcare management than an MBA. Whereas a master in business administration offers general business classes, online MHA programs tend to focus on what it might be like to work specifically in management within health care. You may learn some of the same skills, though the real-world application would be specifically geared to running a hospital for example.
Online MS in Healthcare Administration
An online Master of Science in Healthcare may include more applied business courses such than a Master of Arts in Healthcare Administration which may tend to have more in the way of liberal arts courses. Some of M.S. course topics might include:
Policy
Accounting
Facilities Management
Leadership
Students in Master of Science degree programs may learn to put theory and research into practice through an internship or fieldwork. Some online programs may allow students to complete their capstone project at a current workplace.
Online MBA in Health Care Administration
An Online MBA in Health Care Administration might offer core business courses and focus on the application of essential business disciplines to managerial issues in health care. Health Care Executives must be able to successfully manage their staff, connect with insurers and provide quality patient care in addition to running a profitable organization[viii]. An Online MBA with an emphasis in health administration might offer courses such as[ix]:
Health Services Management
Accounting and Budgeting
Human Resources Administration
Strategic Planning
Law and Ethics
Health Economics
Health Information Systems
After Graduation
Graduates of Online MHA programs might choose to continue their education with a doctorate degree such as the DHA – Doctor of Health Administration, though this is not the only option. Others may pursue a variety of potential career paths such as[x]:
Clinical Director
Health Information Management Director
Health Manager
Nurse Manger
Practice Administrator
Find an Accredited Online Masters in Healthcare Administration Program
There is only one accreditor recognized by the United States Department of Education for Online MHA programs, the Commission on the Accreditation of Healthcare Management Education (CAHME). CAHME accredits master's level healthcare administration programs including a Master of Science (MSc.)[xi]
Take the Next Step
Are you prepared to potentially direct a team of medical, nursing, technical, clerical, service, maintenance, and other personnel? [xii] Browse our sponsored program listings to find an online master of health administration degree program that resonates. Then contact your choice schools right from our website. The next enrollment may be right around the corner and you don't want to miss out on the opportunity to take your next step.
---
[i] bls.gov/ooh/management/medical-and-health-services-managers.htm |[ii] https://datausa.io/profile/cip/510701/[iii] OCS-2016-Report.pdf. page 22 |[iv] bls.gov/ooh/management/medical-and-health-services-managers.htm |[v] bls.gov/ooh/management/medical-and-health-services-managers.htm |[vi] http://nces.ed.gov/IPEDS/CIPCODE/cipdetail.aspx?y=55&cipid=88761 |[vii] https://datausa.io/profile/cip/510701/[viii] bls.gov/ooh/management/medical-and-health-services-managers.htm |[ix] bls.gov/ooh/management/medical-and-health-services-managers.htm |[x] onetonline.org/link/summary/11-9111.00 |[xi] www.cahme.org |[xii] onetonline.org/link/summary/11-9111.00 |