Early childhood education teachers play an important role in the intellectual, social, and emotional development of young children. After all, just think about the amount of time children and teachers spend together each week.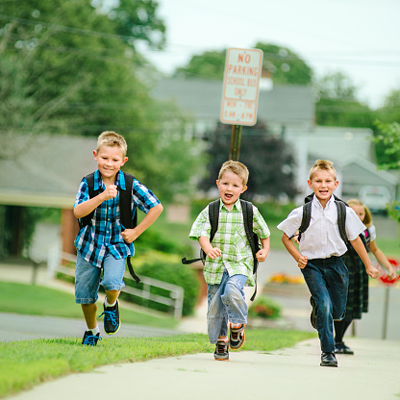 As an early childhood teacher, you could make an impact on students and families, not just through academics, but throughout their lives. How to become an early childhood education teacher could vary, depending on a few different factors. These include where you live and work, what age range you'd like to work with, and your prior experience and education, among other things.
How to Pursue the Field of Early Childhood Education : Prerequisites
In order to work as a teacher, you would typically need to satisfy both education and licensure requirements. However, the specifics tend to vary. This usually depends on your intended grade level, specialty area (if any), and the type of school you want to work in.
Preschool teacher requirements tend to a little looser, though that varies by school and the type of program. In many cases, states only require that teachers hold an associate's degree. However, many head start teachers, as well as preschool teachers in public school systems—often need at least a bachelor's and licensure in early childhood education. Even if it's not a requirement, earning at least an ECE bachelor's degree may be helpful, both in terms of classroom management and pedagogy, and for marketability.ii
Currently, every state stipulates that teachers must hold a bachelor's degree or higher elementary education in order to teach in kindergarten or elementary school. In public schools, as well as many private schools, they must also hold licensure per the requirements in that state. Some states may ask that teachers specialize in a content area, however, that's not always a requirement.i
While specific licensure requirements vary by state, the process to obtain one typically looks something like this:
Earn a bachelor's degree in early childhood or elementary education from a program that adheres to the requirements in your state
Obtain clearances and complete background checks as required
Complete observation requirements in the field
Complete student teaching or similar field experience
Complete required licensure exams (often includes the Praxis, though it varies by state)
Maintain active licensure through continuing education
Some states also have a multi-tiered licensure process. In that case, completion of the above requirements (or whatever applies to you) would earn an initial teaching license, with additional requirements necessary to earn a permanent or professional ECE certification. Often, this means continuing education, such as in a master's program. However, follow up with your selected degree program or state department of education in order to verify if and when this would apply to you.
Pursue Early Childhood Education Degrees Online
While it's not a requirement to earn your early childhood education degree in your state (or in a state with license reciprocity), it may be useful to do so, particularly if you're still working on earning your initial early childhood education certification. That said, many schools across the country offer fully and partially online programs in an effort to make this process a little more convenient for you. Many of these programs are affiliated with a campus program. They may even be taught by the same faculty, with the same rigorous academic standards.
Below, we've collected several examples of online early childhood education degree programs that may be of interest.
Regent University BS in Early Childhood Education
Regent University offers an online Bachelor of Science in Early Childhood Education program. While it does not lead to initial licensure, it is designed to prepare students not just for the classroom, but also to provide childcare in other settings. That includes the business aspects of running a childcare facility, in addition to things like lesson planning and child development.
Regent also offers several related programs at their Virginia Beach campus, including a BS in Teacher Education for grades PreK to 3, which is intended to lead to initial licensure. Each program, online or on campus, is anchored in Regent's Christian perspective and liberal arts approach, meaning students develop a broad foundation of interdisciplinary skills, grounded in faith.
To learn more about this and other early childhood education programs, request more information about Regent University.
Grand Canyon University MEd in Early Childhood Education (Initial Licensure)
For aspiring teachers who have already earned another bachelor's degree, Grand Canyon University offers an online Master of Education program in Early Childhood Education, which is designed to lead to initial licensure. The program covers birth through third grade.
Because GCU is based in Arizona, if you're attending the program from another state, you'll need to double check that the curriculum aligns with what you'd need in your state.
GCU's Early Childhood Education program aims to prepare future teachers with the skills and expertise to manage today's classrooms. That means covering early childhood development, special education and assessment, classroom management, pedagogy, differentiated instruction, and more.
Contact Grand Canyon University to learn more about this and other online Early Childhood Education programs.
Liberty Online MEd in Teaching and Learning, Early Childhood Education
Liberty University offers an online Masters of Education in Teaching and Learning, with an endorsement in Early Childhood Education. It's designed to prepare students to plan and enact curriculum and instructional methods for young children. While the program is not designed to culminate with initial licensure, it may be appropriate for students who already hold one and are working toward a permanent cert. It may also be suitable for educators interested in expanding their practice area to include early childhood.
Students in this program may attend courses in a few different areas. This includes covering education research and practice, professional, and early childhood-specific issues. There's also an optional practicum element.
Because Liberty University is based in Virginia Beach, students from other states should compare the curriculum aligns with the licensure or continuing education requirements in their home state.
Concordia University MEd in Curriculum and Instruction, Early Childhood Education
Concordia University offers an online MED in Curriculum and Instruction, focused on Early Childhood Education. Students may study fully online, or opt for a partially online or even campus-based program. Adding to this flexibility, no field-work is required. It's designed for licensed educators interested in learning new teaching strategies, expanding competencies, or moving into leadership roles.
Students could attend courses focused on developing impactful curriculums, and instructional best practices across age groups. They may also study the developmental and learning needs of early childhood. Examples include learning through play, advocacy, literacy development, and more. The program culminates in a research capstone.
For more information on this and other Curriculum and Instruction specializations offered at Concordia, get in touch!
What Is Early Childhood Education?
Early childhood education (or ECE) is a specific branch of teaching that typically focuses on pre-kindergarten through grade 4. In most cases, teachers need to hold an active early childhood education certification.
While often referred to colloquially as "early childhood," often the official state ECE certification or licensure uses different terminology. Other names include early grades and elementary education. However, some states may eschew those labels altogether and simply call out the specific grade levels relevant to the certification being issued.
Unlike other grade brackets, early childhood education teachers do not typically specialize in one subject area. Rather, in most cases, they're trained as primary classroom teachers to cover all subjects, as well as developing social, emotional, cognitive and fine motor skills. One exception to this would be special education teachers who focus on early grades.
The job outlook for kindergarten and elementary school teachers is about average, with 4% projected growth between 2021 and 2031. 
Is Early Childhood Education Right for You?
You might love the idea of becoming an early childhood education teacher… but how do you know if it's for you? While there's no cut and dried method for identifying whether you'd be good at teaching early grades, there are a few qualities every teacher—especially working with this age range—needs to either have, or be willing to develop.
Patience: Managing a classroom isn't an easy task, especially if you have twenty or thirty six year olds to keep track of, each with unique needs, personalities, and challenges. Early childhood teachers need patience in order to overcome frustration and help each individual child grow, while accomplishing daily goals.
Flexibility: Covering the curriculum, getting everything done each day, and meeting individual academic and developmental goals requires a lot of planning. And as most early childhood education teachers quickly learn… no matter how much planning you do, there's always something that could throw a wrench in.
Flexibility, and the ability to pivot or tweak plans as you go could be crucial to your (and your students') success in the classroom.
Creativity: Every student leans differently. Some learn by figuring things out for themselves, others prefer for things to be explained, or creative activities. Managing each student's unique challenges and learning styles in a single lesson, while keeping everyone engaged, could require creative thinking and planning on your part.
Understanding: As a teacher of young children, your classroom is likely to be diverse in more ways than one. Each student might come from unique cultural backgrounds, economic backgrounds, and have specific behavioral and learning challenges.
Effective teachers maintain a sense of understanding that each student, regardless of circumstance, are deserving of time, effort and respect.
Organization: Lesson plans, attendance, graded assignments, activity materials, IEPs, notes… teachers have a ton to keep track of, on a tight schedule. Staying organized every day is key to staying on top of your work and being there for your students.
Find Online Early Childhood Education Programs
If none of the examples above quite fit the bill, let eLearners help you find the right one! Browse available early childhood education degree programs here, and use the menu to filter your options by degree level. Or reach out to one of the programs listed above!
---
[i] bls.gov/ooh/education-training-and-library/kindergarten-and-elementary-school-teachers.htm | [ii] bls.gov/ooh/education-training-and-library/preschool-teachers.htm